Rabbit insurance quotes
Although rabbits are small in comparison to cats and dogs and are a little less high maintenance, they should still be covered by a comprehensive insurance policy in case of accidents or injuries.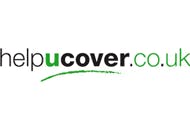 Helpucover
Rabbit Insurance
---
There's nothing worse for a pet owner than knowing your pets problem is treatable, but you can't afford the necessary treatment. Protect yourself and your rabbit with great value, affordable Rabbit Insurance from helpucover. Benefits include 10% online discount and help towards the cost of finding your rabbit if lost.
How our site works
When you're looking for rabbit insurance, we want to show you as many insurance companies as possible, so you can find the right deal for you. We can't promise to show you every single company, because some don't want to be included on comparison websites. You can find out more about how we work here.
Why you need rabbit insurance
While you might know that you can get insurance cover for your cat or dog, what about those smaller furry friends that many of us have and love as part of the family?
Rabbits, for example, are commonplace in hutches in the gardens of many UK homes, and it's also possible to get insurance to cover the cost of treating our floppy-eared pets if they suffer an injury or illness.
Given that vet bills are on the rise, it's worth making sure the cost of treatment for your family friend doesn't eat into a large chunk of your household income – a small animal can cost just as much to treat as a large one. Also, they're delicate creatures, and susceptible to a range of illnesses that might not affect a hardier dog or cat, alongside minor problems that can mean a trip to the vet.
Just like us humans, an illness can strike a pet at any time and leave a sudden bill for you to pay with often no time to plan for this. So, for a small amount of money each month, you can benefit from the peace of mind with an insurance policy that you'll be able to meet vet bills for your rabbit when and if they arrive.
What cover is provided?
Typically, you'll get cover for vet's bills, aside from standard, routine treatments such as vaccinations or ones that you opt to have done including neutering and spaying. You'll be covered up to a maximum amount each year – although the limit will depend on the circumstances.
Check the policy detail carefully. You might, for example, find that there is a maximum that can be paid per condition, leaving you to stump up the remaining cost. As with other insurance policies, there is an excess applicable which is the amount the policyholder will pay towards claims – and if you want to bring down the cost of cover you'll need to opt for a higher excess.
There are other aspects to a rabbit insurance policy you may want to take note of. For example, you may find that money towards advertising to help find a lost or stolen rabbit falls under the cover – or boarding fees if you're away for a period and unable to look after them. Even complimentary therapies for your pet are provided under some policies.
Types of rabbit insurance
There are many policies to pick from, but two main types: Lifetime, which lasts as it's name suggests – for the life of the rabbit and is reinstated at the beginning of each year, and Annual, which runs over a 12 month period.
Lifetime cover: These policies tend to be more expensive, but they enable policyholders to claim up to the limit for vet fees each year, which makes this type of cover suitable for a pet which may suffer from a recurring illness.
Annual cover: These may prove more attractive if you're primary concern is meeting the cost of treatment after an illness or injury, and there will be similar limits on the cost limit of this. However, beware that with this form of cover you won't get a payout for an illness after the policy expires – the condition will need to be declared as pre-existing on renewal of your policy. This even applies if you stick with the same insurer.
Rabbit insurance exclusions
As with all insurance policies, there will be exclusions so check the fine print carefully to make sure the policy fits your needs.
Typical exclusions include:
• Bills for routine treatment such as vaccinations or neutering.
• Pre-existing conditions needing long-term care.
• Dental issues – which are a frequent problem for rabbits.
• Also check the age limit on the policy, as you may find your rabbit is excluded under age limits.
• Often, insurance providers exclude rabbits of less than eight weeks of age from cover, or if they're over five years old. This is important if you choose an annual policy as you won't be able to renew this when the rabbit reaches, say, five years old, unlike a lifetime policy which will run as long as the animal is alive.
Ready to save on your pet insurance? Or need to know more before you get a quote? We're here to help.