How to choose the right pet insurance for you
Pet insurance can cover you financially if your cat, dog or any other furry friends need treatment for an accident or illness. But with so many options to choose from, which is the best pet insurance for you? Our guide will help you decide.
What is pet insurance?
Pet insurance is a way of covering your costs should anything unexpected happen to your pet or your ability to care for them.
It will pay out to cover expenses such as vet bills for illness or injury, or kennel fees should you need a stay in hospital. It can even cover your legal costs if your dog is responsible for harming a third party or their property.
While pet insurance might seem like an additional cost, it also gives you peace of mind that should anything happen to your pet that you'll be covered and won't have to make a tough choice between their health and your finances.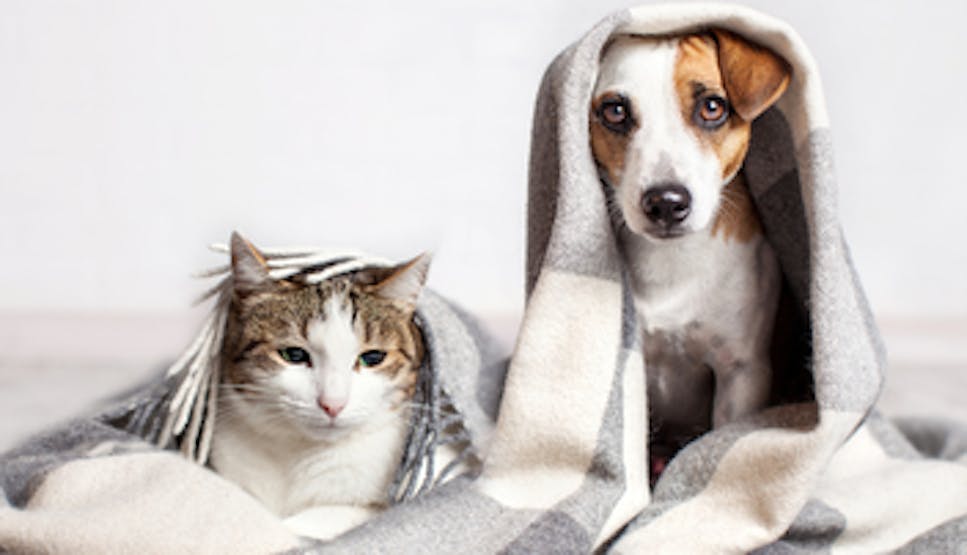 How to buy the best pet insurance
All pet owners have different requirements for insurance which means there isn't one 'best' insurance.
With MoneySuperMarket, finding the right pet insurance tailored to you is easy. Simply tell us what type of cover you'd like and some information about your pet and we can find you tailored policies at our most competitive prices from the UK's leading providers.
Decide which of your pets you want to insure
An obvious starter, but if you have more than one cat or dog, a multi-pet policy may work out more cost-effective. More exotic pets might also not be covered by standard insurers, so you may need to turn to a specialist.

Consider what your pet needs to be insured for
Pet insurance comes at different levels from covering your pet for its whole life through to accident-only insurance. The more comprehensive the cover, generally the higher the premiums.
Check policy features
Even within the different levels of pet insurance, some policies will provide more features as standard such as covering medical expenses overseas or paying for a cremation. It's worth reading through these and considering other scenarios you might want a policy to cover.
Consider add-ons
Are there features that you might want to include in your policy that don't come as standard? If so, you might be able to include them as add-ons, although this is likely to push the premium up slightly.
Be aware of pre-existing conditions
If your pet has a pre-existing health condition that means they might require treatment you must declare this to a potential insurer. If you don't you may find that the insurer will refuse to pay out. Many providers don't cover pre-existing conditions, so you might need to find a specialist insurer.
Shop around
While you want to make sure the policy is right for you and your pet, once all your policy requirements have been satisfied, price is still important. By comparing quotes from a leading panel of lenders you can try to ensure you get the best pet insurance available.
What type of pet insurance is best?
The best pet insurance is one that covers your pet for its medical needs without you paying more than is required. The best will depend on what's most suited to your circumstances and budget:
Lifetime
Almost all the medical needs of your pet will be covered for their lifetime. This is an ideal policy for a pet owner who wants peace of mind that everything will be covered and doesn't mind paying a higher premium. While this type of cover might seem suitable for breeds more prone to illness or developing chronic conditions, insurers also factor this into their calculations when providing quotes.
Time Limited
Insurance that will cover treatment for a fixed term – usually 12 months – after a condition has been diagnosed. A time limited policy might not be as costly as lifetime cover, but still provides peace of mind your pet will be covered for most medical conditions for up to a year, giving you time to decide what to do next.
Maximum benefit
Sometimes referred to as per condition insurance, max benefit is cover that pays out a fixed amount per condition. Ideal for those who want a clear indication of exactly how much their insurance will stretch to cover vets' bills. The downside is that if the costs exceed this amount you'll have to pay out of your own pocket.
Accident only
Often the cheapest type of pet insurance, but as the name suggests, accident only will only cover your pet for an accident. Can be a cost-efficient way of taking out pet insurance, particularly if your pet is young, fit and healthy, but it could prove expensive if your pet falls ill.
Third party
Third party pet insurance covers legal costs and vet bills if your pet is responsible for harming someone else, their pet or their property. Third party cover is often included as standard in Lifetime and Maximum Benefit policies for dogs, but the amount of liability cover differs between providers.
Co-pay pet insurance
Co-pay pet insurance is a way of lowering your premiums by agreeing to pay a share of the vets' bills over and above any excess. For example, if your pet requires treatment costing £400, you might typically be required to pay a £50 excess with the insurance company picking up the rest. With co-pay pet insurance, you will also agree to pay a percentage of the remaining costs. If that is 20% then in this example you'll pay an additional £70, so you will contribute £120 in total towards the treatment.
How to get the best cheap pet insurance
The cheapest pet insurance isn't always the best if it doesn't provide the level of cover you need.
However, once you have decided on the type of policy you want and what needs to be included, it makes sense to try and save on premiums. Following these steps can help:
Compare deals
By comparing deals from a range of providers you're able to see all deals that match your needs and select the cheapest price. MoneySuperMarket makes it easy. We'll ask you a few straightforward questions about you, your pet and the type of policy you're looking for. We'll then search the market to show you results ordered by the lowest premium.
Consider a higher excess
The excess is the amount you agree to pay before the insurer settles the rest of the claim. By taking out a policy with a higher excess or increasing the agreed excess you might be able to reduce the cost of the premiums.
Consider cheaper policy types
Some policy types such as Accident Only will be cheaper as they are they offer less comprehensive cover.
You should check whether the policy is right for your pet's needs as you will have to pay for any additional treatments not covered by the policy
Reduce maximum payout per condition
Agreeing to a lower maximum payout per condition is another way of potentially lowering the cost. For example, you might reduce it from £3,000 to £2,000. The risk is that if vets' bills go over £2,000 for any given condition you'll have to make up the difference yourself.
Pay annually
Some pet insurance providers may provide a small discount If you agree to pay for the policy in full upfront rather than by monthly direct debit.
Choosing the best dog insurance
As well as deciding what level of cover you should take out there are a couple of additional factors to consider when picking the best dog insurance policy for you.
Your dog's behaviour
If your pet is large and boisterous and there is a chance of them causing some damage to someone else, their pet, or their property, then having third-party liability cover could be a must.
Your dog's breed
Certain types of dogs are more prone to developing health conditions that will affect how much you pay for pet insurance. If your pet is likely to develop such a condition you might want to make sure cover is in place.
Our guide gives you more information on finding the best pet insurance for your dog.
Best insurance for senior dogs
As your dog gets older your senior dog may be more susceptible to health conditions, which puts it at a higher risk to insurers and likely to push up premiums.
You can also keep costs down by increasing the amount of excess you agree to pay, or considering a 'co-pay' policy and keeping vaccinations and routine treatments up to date.
Also, be wary of letting your policy auto-renew as this might see a jump in premiums as your dog ages.
Read our guide on the best insurance for senior dogs for more.
Choosing the best cat insurance
As with all pet insurance, shopping around for cat insurance is a way of finding the right policy for you at the cheapest price.
You'll often find more competitive policies if your cat has been neutered and had all its vaccinations and boosters. You might also want policy features such as; cat sitter insurance or paying out for a reward if your cat goes missing, included.
Look for limitations as well, such as a cap on the number of times you can claim for a particular condition, which might become expensive if your cat developed a chronic illness.
Read more with our guide on choosing the best cat insurance
Finding the best pet insurance for other animals
Many leading pet insurance providers only focus on dog and cat insurance, but you can still take out cover for other pets like horses and rabbits through specialist providers.
Whatever type of pet you have, make sure the policy features are suitable.
Best pet insurance for pre-existing conditions
If your pet has a pre-existing medical condition, you may need to turn to a specialist policy provider.
They may treat pre-existing conditions in different ways. Some won't cover the specific condition but will cover everything else. Others will put a lower limit on the payout for the first year, but increase it if your pet doesn't need treatment in that period.
While you may end up paying slightly more in premiums, you will have the peace of mind that you're covered.
Additional policy considerations
As well as the standard policy features, there might be optional cover that you can add to your policy such as cover for dental treatment, burial or cremation costs, or vets' medical costs when travelling overseas.
Pet insurers may also offer add-ons or incentives to get you to sign up for a new policy.
Whether these are best for you will depend on your pet and whether you are likely to get value from them. Avoid paying higher premiums for policy features you'll never use.
Compare our best deals on pet insurance
At MoneySuperMarket we make it easy to help you search for pet insurance to meet your needs.
We'll ask you a few straightforward questions about you, your pet and their medical history and the level of cover you are looking for.
We'll then quickly compare suitable policies from our leading panel of insurers to show you the monthly and annual premiums, any excess you'll need to pay, and the maximum level of cover given both for the lifetime of the policy and per condition. Once you're happy with your choice, just click through to the provider to sign up.