How to get a mortgage in principle
Thinking of buying a new home? Our guide explains everything you need to know about a mortgage in principle, including when you might need one and how it might help your property purchase
What is a mortgage in principle?
A mortgage in principle is a written estimate from a bank or building society that gives you an indication of how much you can borrow. You can show it to estate agents and vendors to prove you're a serious buyer and can, in theory, get a mortgage.
A mortgage in principle is also often called an agreement in principle, a decision in principle, an approval in principle or a mortgage promise.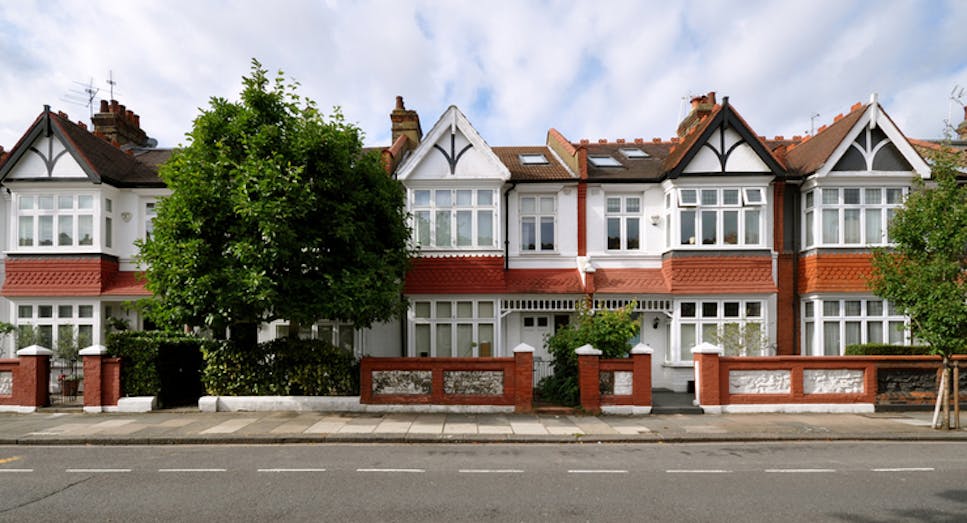 How to get a mortgage in principle
Getting a mortgage in principle is one of the first steps to understanding how much you'll be able to borrow and therefore the value of the home you can afford.
Typically, you can apply for a mortgage in principle online, by phone or by calling into a high street lender's branch. Mortgages in principle should be free and some lenders can issue them in just a few minutes.
You can also get a mortgage in principle for selected lenders on MoneySupermarket. Have a look for the 'Get a decision' option on when comparing products on MoneySupermarket.
When you apply for a mortgage in principle the lender or adviser will ask for:
Personal details, such as your name, date of birth and address

Address details for the past three years

Information about your income

Information about your expenditure and existing credit agreements
The lender will use the information you supply to arrive at a figure that 'in principle' it would be willing to lend you. It will then give you a letter or certificate stating the maximum amount it could potentially lend.
You won't need supporting documents, such as payslips or bank statements, to get a mortgage in principle. But you will need these when you make a full mortgage application.
Can you get more than one decision in principle?
Yes, you can get more than one mortgage in principle. It might be particularly tempting if the initial bank or building society you approach gives you a lower figure than you'd hoped, or you spot better mortgage rates elsewhere.
However, when you ask for a decision in principle it's worth finding out whether the potential lender will do a hard or soft search on your credit file. This is because too many hard searches in a short space of time could damage your credit score because it could suggest to potential lenders that you're desperately searching for credit.
Do you need a mortgage in principle to make an offer?
You don't need a mortgage or agreement in principle to make an offer, but it may give you a better chance of getting your offer accepted because it will give you more credibility with estate agents and vendors. It shows you're serious about buying and have the means to buy the properties you're viewing. A mortgage in principle will also help you confidently judge how much you can realistically bid for a property to inform your house search.
Does a decision in principle affect your credit score?
When you apply for a mortgage in principle, the lender will ask for your permission to run a credit check. It's important to know if this will be a 'hard' credit check or a 'soft' credit check – don't be afraid to ask.
A hard credit check will leave a footprint on your credit record that other lenders will see. This could affect your credit rating in the future. If the lender does a soft check (also known as a 'quotation search'), other lenders won't see it on your credit file. Our guide explains ways you can improve your credit score.
How long does a mortgage in principle last?
Mortgages in principle are usually valid for between 30 and 90 days, depending on the lender. They can often be renewed if they expire before you can make an offer on a house or flat. Just remember to check whether the lender will run another credit check that will appear on your file as this could have implications for your credit rating.
What can go wrong with a mortgage in principle?
Providing you supply the correct information when asked there are few things that can go wrong with a mortgage or agreement in principle. You could be rejected for not meeting a potential lender's requirements or you may not be granted as large a mortgage as you'd hoped– a poor or limited credit rating is often a cause here. If you're declined for a mortgage in principle, it could also damage your credit rating further. There could also be delays to the mortgage in principle if you fail to supply supporting documents in time.
What's the difference between a mortgage in principle and a mortgage offer?
There's a big difference between a mortgage in principle and mortgage offer. A mortgage offer is official confirmation from a lender that it will give you a mortgage for a particular property. A mortgage in principle is an estimate of the amount a bank or building society could lend you based on what you've told it about your finances.
You can make an offer for a property based on a mortgage in principle. Once accepted, you'll need a full mortgage offer to go any further.
To get a mortgage offer you'll have to complete the full mortgage application process and provide all the information the lender requires to carry out its underwriting checks and conduct a valuation of the property.
Compare mortgages with MoneySuperMarket
It's quick and straightforward to find and compare mortgages from a range of leading lenders with MoneySuperMarket. Whether you're looking for a fixed-rate, a tracker, or a discounted rate mortgage, our mortgage comparison tool can help you find a great deal for your individual circumstances.
Your home may be repossessed if you do not keep up repayments on your mortgage