What is a standard variable rate mortgage?
When your existing mortgage deal comes to an end, you'll go on to your lender's standard variable rate
Your mortgage is secured on your home, which you could lose if you do not keep up your repayments.
What is a standard variable rate mortgage?
A standard variable rate – or SVR – is a variable rate mortgage that you'll usually be moved on to once your existing fixed rate, tracker or discount mortgage ends – unless you choose to switch to a new deal.
All mortgage providers have an SVR.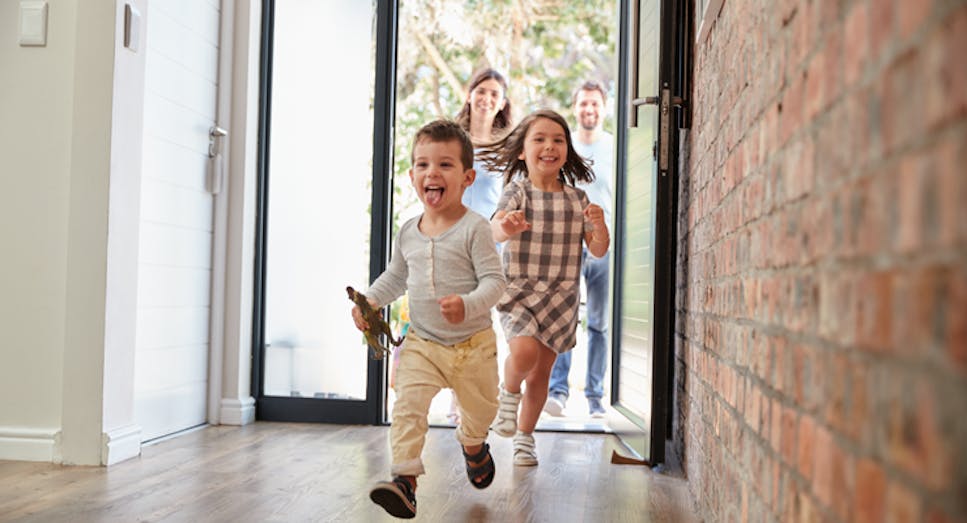 How do standard variable rate mortgages work?
Mortgage lenders set their own standard variable rate, and this, along with your mortgage repayments, can go up or down at any time.
Although the SVR can be influenced by changes in the Bank of England base rate, unlike tracker mortgages, SVRs do not track above the base rate at a set percentage and so do not have to strictly follow it.
Instead, other factors such as the lender's cost of borrowing can influence the SVR and the lender can choose to raise or lower its SVR whenever it wants.
This means that if the base rate rose by 1%, a lender might decide to:
Increase its SVR by 1%

Increase its SVR more than 1%

Increase its SVR by less than 1% (less likely)

Leave the SVR unchanged (unlikely)
Similarly, if the base rate went down by 1%, a lender might choose to lower its SVR by 1% or less, or not lower it at all.
How long does a standard variable rate mortgage deal last?
Standard variable rate mortgage rates don't have a lock-in period or some of the other restrictions you might get with a fixed-term mortgage.
This means you are free to move on to a more competitive deal whenever you are ready. You won't have to pay an early repayment charge for switching.
What to watch out for
Once your existing mortgage deal ends – typically after two, three or five years - you'll usually be put on to your lender's standard variable rate – unless you remortgage onto another deal.
Most SVRs are not particularly competitive and if you choose to stay on this variable rate, you could find you'll be paying more for your mortgage each month than if you were to shop around and look for a better deal.
As the SVR can go up or down at any time, it can make it hard to budget each month. If this is something you're not comfortable with, you may prefer to switch to a fixed rate mortgage where you can lock in the rate for two, three, five or sometimes 10 years, and know your monthly repayments will stay the same during that time.
Alternatively, if you're happy to stay on a variable rate mortgage, you may prefer to look for a more competitive tracker deal which tracks at a percentage above the base rate and follows its movements for a set time – although you can also get lifetime tracker deals which last for the lifetime of the loan.
You won't be charged a fee to come off your lender's SVR, but keep in mind you will need to pay arrangement fees and other fees when you switch to a new mortgage. Make sure you factor in these fees when comparing deals, as you may find it cheaper to choose a mortgage with a higher interest rate but lower fee.
Advantages of a standard variable rate mortgage
Some benefits of a standard variable rate mortgage include:
Your mortgage might have lower arrangement fees than a fixed-rate or tracker deal

You can overpay or clear your mortgage without having to pay a fee

If interest rates go down, your mortgage repayments may go down too
Disadvantages of a standard variable rate mortgage
Possible disadvantages to a standard variable rate mortgage include:
Your mortgage provider's standard variable rate is likely to increase and decrease during the mortgage deal – which can make it difficult to budget for your monthly payments

If the mortgage payments increase by too much, you might find that you struggle to afford them

SVRs are generally not known for being the most competitive rates on the market and you're likely to find something better by switching
Comparing mortgages
Comparing mortgage quotes can help you find the right deal for you. You can use MoneySuperMarket's mortgage comparison tool to compare variable rate deals and fixed rate mortgages over a variety of different terms.
You'll then be able to filter mortgage types by initial monthly cost to help give you an idea of the mortgage repayments you might be making.
It's a good idea to factor in the cost of fees when comparing mortgages as these can vary dramatically depending on the deal.
Keep in mind too that the quotes shown won't take into account your financial situation and credit history. So if you decide to proceed with getting a mortgage in principal offer and then an actual mortgage offer, the rate and terms you're offered may be different.