How guarantor mortgages work
If you're struggling to get on the property ladder using a guarantor on your mortgage could help. We explain more...
Your home could be at risk if you cannot meet the repayments on a mortgage
If you're struggling to get on the property ladder a guarantor mortgage could help. But it carries risks too – and it's a big commitment for a guarantor to take on. Here we explain all you need to know about guarantor mortgages and the things to look out for – so you can work out if it's the right route for you.
What is a guarantor mortgage?
A guarantor mortgage, also known as a family assisted mortgage, is a mortgage deal where another person agrees to take on responsibility for your repayments in the event you can't pay.
That person is known as the 'guarantor' – and it's usually a family member or close friend of the mortgage applicant. The guarantor won't own a share of the property, and they won't be named on the deeds. But they must legally agree to be liable for the mortgage repayments if the borrower falls behind.
Guarantor mortgages are a popular choice in the UK for people who want to help their children get a foot on the property ladder, for example. Guarantors tend to be people in a more stable financial situation, so lenders are more likely to agree to a mortgage if there's a guarantor. This means a guarantor mortgage is easier to get if you have a low credit score or no deposit.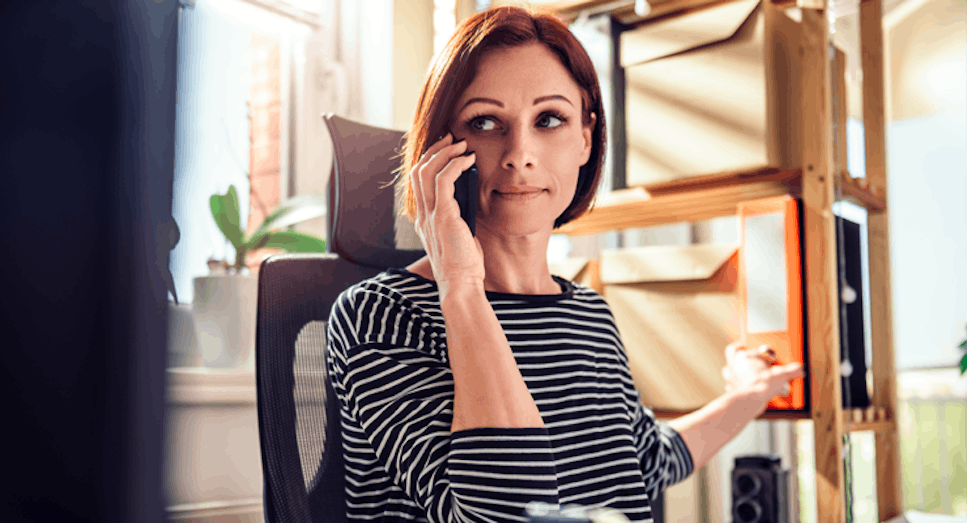 How does a guarantor mortgage work?
A guarantor mortgage will work just like any other mortgage, as long as you keep making your monthly mortgage repayments. In most cases, a guarantor doesn't have to do anything at all.
But if you can't afford your payments, or you default on your mortgage, your guarantor is legally liable for those repayments and the lender will ask them to pay or meet the shortfall.
Standard (non-guarantor) mortgages are secured against the property you're buying. This means that your lender can repossess your home if you fail to make your repayments. But a guarantor mortgage works by also securing the loan against something belonging to the guarantor – usually their own property, or some of their savings. This gives the lender an extra layer of security or protection that they'll get their money back if the borrower defaults.
If your mortgage is secured against savings, then your guarantor agrees to deposit a sum of money (usually 5-20% of the property value) into a special savings account held by the lender. It still earns interest, but they can't access the money until most of the mortgage is paid off

If your mortgage is secured against property, then the guarantor agrees to put up their own home as collateral. Usually, the guarantor will need to own all or most of their home outright before they can use it to secure another mortgage
Who is a guarantor mortgage suitable for?
A guarantor mortgage is suitable for:
A borrower with no deposit or a small deposit, typically a first-time-buyer

A borrower with a low income

Someone with a low or no credit score

Someone who wants to buy a property that costs more than lenders think they can afford
Who can guarantee a mortgage?
Anyone can be a mortgage guarantor – a parent or grandparent, another family member, or even a close friend. A guarantor can be in work, self-employed, or retired. But for a guarantor mortgage to work, the guarantor usually needs to be in a stable financial situation.
Lenders will carefully assess anyone before they're approved as a guarantor. Here's what they're looking for:
Someone at least 21 years old

Someone who either owns their property outright or has a high level of equity in their property
A high enough income to cover the cost of mortgage repayments if necessary
Many lenders also have maximum age requirements, since mortgages will typically last around 25 years. Usually, it's hard to get a guarantor mortgage if your guarantor is over 75 years old, for example.
Lenders also want to make sure that the guarantor fully understands the risks involved, so they might want to see some proof your guarantor has taken specialist legal advice from a solicitor before they'll be approved.
Can a parent be a guarantor on a mortgage?
Yes, most guarantor mortgages have a parent as a guarantor. These mortgages are a useful way for parents to help their children get a property of their own, even with a lower income or a smaller deposit. But for the mortgage to go through, the parent's financial situation needs to be strong, and they'll need to meet all the conditions above.
Can I get a guarantor mortgage for a buy to let property?
It's technically possible to get a guarantor mortgage for a buy to let property, but it's rare, and most lenders don't allow it.
In general, the repayments for buy to let properties are much lower, since you're only usually paying off the interest on your loan. It's also lower risk, since the mortgage will typically be covered by the tenants' rent – so there's less chance you won't be able to make your repayments if you lose your income.
Will I be able to borrow more with a guarantor mortgage?
Guarantor mortgages let you borrow more than you could with an ordinary mortgage based on your own financial status. In fact, you can use a guarantor mortgage to borrow 100% of a property's value, so you can buy a new home with zero deposit. Although in most cases the lender will require you to put down a cash deposit.
Your deposit means that the amount they've lent you is less than the value of the property – so there is less risk of negative equity (when the loan on your property is bigger than the house is worth). But with a guarantor mortgage, your guarantor is putting up their property or savings as security. This works as a substitute for the deposit, which allows you to get a property without having to put down anything up front.
What are the risks of a guarantor mortgage?
Guarantor mortgages are designed to help people buy property when they're in a less secure financial situation – but they work by spreading a lot of that risk to the guarantor. Before you agree to a guarantor mortgage, make sure you're aware of the risks involved:
Damage to your credit score. If you're a guarantor, it means you're tying your credit score to another person's loan. If the person you're guaranteeing fails to make their mortgage payments on time, the lender will come to you for the repayments. Your own credit score could go down
Changing circumstances. Guarantors are expected to be in a good financial position – but something unexpected could always happen. Mortgages are long-term commitments, and it could become an extra burden if your finances change, such as job loss

Access to your money. If you secure a guarantor mortgage against savings, those savings won't be available to the guarantor until most of the mortgage has been paid off. This means you could be locking your money away for decades, and you won't be able to withdraw it if you need some emergency cash

Risk to your property. With a guarantor mortgage secured against property, there's always the worse-case scenario that the lender might repossess the guarantor's home if there's no other way to get their money back

Risk to your relationship. There's also the emotional side to consider. A guarantor mortgage creates a financial relationship between family members, and if the worst happens it could put a serious strain on your family – so make sure you've fully considered all the risks before you decide
What happens if my guarantor is unable to make repayments too?
Your guarantor is expected to be in a secure enough financial position to cover your mortgage repayments if you can't for some reason – but what if they can't afford it either? Your lender will usually be willing to work out an arrangement, including extending your mortgage term to bring down the monthly repayment costs.
But if you still miss your payments, the lender will do whatever's necessary to recover their money – and that includes taking your guarantor's savings or their home.
What happens if my guarantor dies?
It's not something anyone wants to think about, but mortgages can last for decades and there's a chance your guarantor might pass away during its term. If your guarantor dies, there are a few things that might happen:
You might have to get another guarantor

If your financial situation has improved and you've paid off a chunk of your mortgage, you could remortgage without a guarantor

If you're a named beneficiary in your guarantor's will, you may be able to use some or all of an inheritance to pay the mortgage
Compare mortgages with MoneySuperMarket
MoneySuperMarket doesn't currently compare guarantor mortgages. But we can still help you search a wide range of mortgages from some of the UK's leading providers. It means that even without a guarantor, it's still possible to get a great deal to help you get that first step on the property ladder.
You'll be able to see at a glance which mortgages you're likely to be eligible for, and you can sort them by monthly repayments, interest rates, loan to value ratio, and any extra fees. It's simple and completely free – try it now and see how much you could save. Searching and comparing in this way won't affect your credit score.
Your home could be at risk if you cannot meet the repayments on a mortgage