Mortgage early repayment charges explained
Paying off your mortgage early can be costly. Learn more about early repayment penalties and how to avoid them
Switching to a better mortgage deal can make financial sense if you can get a lower interest rate – in some cases it can save you thousands of pounds over the life of your home loan. But there could be a catch. Most lenders will charge you extra fees if you break your mortgage deal early – before the deal term ends. This is known as an early repayment fee, or ERC. Our guide explains how ERCs work and what you can do to avoid them.
What is an early repayment charge?
An early repayment charge is a fee you might have to pay your lender if you want to end your mortgage deal before the 'official' deal term ends. For example, you have a three-year fixed rate deal with your lender but you want to move to a lower fixed rate at the end of 12 months. If you were to switch away your lender would charge and early repayment penalty fee.
Early repayment penalty charges can also be applied if you want to pay off a chunk of your mortgage to reduce your overall borrowing.
Lenders charge early repayment fees because they're expecting to make a certain amount of interest by lending to you on a fixed or tracker rate deal – so paying off your mortgage earlier means they've lost money – so they're passing on this charge to you.
Early repayment charges do not usually apply if you are paying your lender's standard variable rate – known as SVR - and want to switch away. You may be charged an admin fee to leave your lender, but typically this will be less than a few hundred pounds. In contrast, ERCs could run into thousands.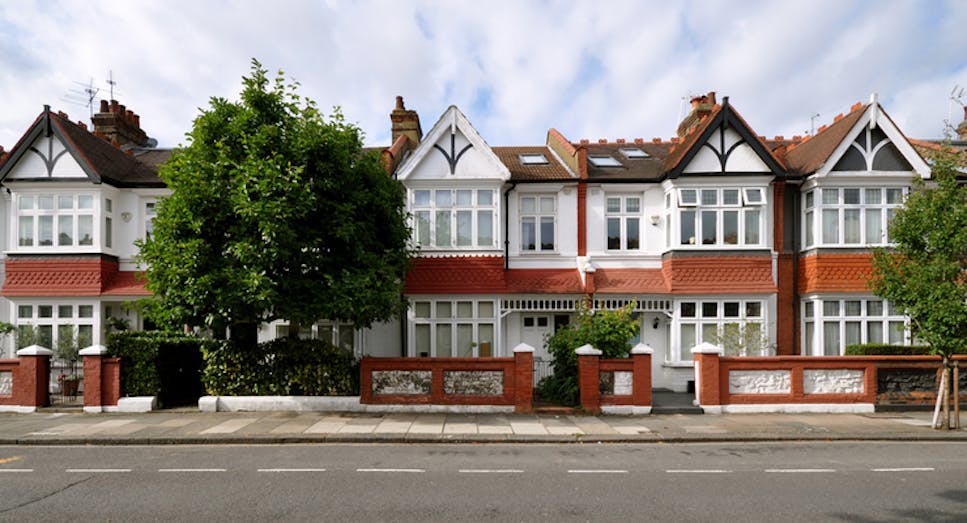 When might early repayment charges be applied?
There are a number of scenarios where you might find yourself facing mortgage early repayment charges. These include:
You remortgage too early. If you switch to a new mortgage before the end of your current deal, it'll come with heavy fees – even if you make the change just one day too early. Make sure to double-check the exact date your mortgage deal contract ends

You move to a cheaper property. When you move home, you can usually transfer your existing mortgage deal – but what if your new place is cheaper? You'll want to use the extra cash from selling your old property to reduce the size of your mortgage – but if you're still tied into a deal, early repayment charges could apply

You're selling up. In some situations, like a separation or a move to a different country, you might need to leave your mortgage deal. Similarly, if you hit financial difficulties, you might decide to sell your property, but fees will still have to be paid to close the mortgage if you are in the middle of a mortgage deal

Your new home purchase is delayed. If you're moving up the housing ladder, there might be a gap between selling one home (and paying back the mortgage) and buying your next one. In these cases, your lender will charge you early repayment fees – but you'll usually get a full or partial refund when you buy your next property as long as it doesn't take more than a few months.
How much do early repayment charges cost?
Early repayment charges aren't usually a flat rate fee. The cost will usually depend on how much you've borrowed (the size of your mortgage) and how far you are into your deal.
Early repayment charges are usually calculated as a percentage of the amount still outstanding on your mortgage. The typical amount is usually between 1% and 5%. Often, the cost depends on how far you are into your deal – so on a 5-year fixed rate deal, for example, you'll be charged 5% if you leave in your first year, 4% in your second, 3% in the third year, and so on.
By way of example, if you had a £200,000 mortgage – it would cost £10,000 to pay off the debt in the first year, but if you switched in year five it would be less expensive, at only £2,000.
This also means that early repayment charges are much lower if you're closer to paying off your mortgage entirely. If you only have £10,000 outstanding, for example, a 1% ERC only comes to £100. If you have the cash, paying back your mortgage in full could therefore save you money on interest.
Is there any way to avoid mortgage repayment charges?
There are some mortgages that don't come with early repayment charges, so signing up for one of those will mean that you can avoid paying any extra fees if you decide to break your mortgage. Keep in mind, though, that these are almost always standard variable rate or tracker mortgages, and the interest is usually much higher than you'd get on other deals.
Usually, people remortgage at the end of their mortgage deal to avoid being put on to their lender's standard variable rate – as SVRs can be relatively high. But if you know you'll be downsizing or selling up shortly, it might be worth sticking with your provider's SVR for a month or two to give yourself extra flexibility and avoid repayment fees.
In most cases, however, it's best to wait until your deal ends before getting a new mortgage to avoid paying ERCs.
Compare mortgages with MoneySuperMarket
Whether you're a first-time buyer looking for a mortgage or you'll need to remortgage once your current mortgage deal ends, finding a great home loan deal couldn't be easier with MoneySuperMarket.
We compare results from more than 90 UK lenders across the market – plus, we'll show you the initial interest rate and any fees so you can pick the mortgage that's right for you.
Your home may be repossessed if you do not keep up repayments on your mortgage.