Can I get a mortgage with my credit rating?
A poor credit rating can be a major barrier to getting a mortgage. However, the good news is that there are lenders who are prepared to help those whose applications may be refused elsewhere. So, can I get a mortgage with a fair credit score? Read here to learn more.
It might not seem fair, but even having a big deposit in place and a decent salary isn't enough to guarantee you a mortgage. If you have a bad credit score, then your application is likely to be refused.
Will I be accepted for a mortgage if I have a bad credit score?
Banks and building societies are cautious about who they lend to. So, they always check applicants' financial history carefully to see if potential mortgage customers have defaulted on any debt payments in the past. Lenders determine whether they will offer you a mortgage based on these factors:
Your credit report

County Court Judgments

Any bankruptcy proceedings

If any of these scenarios apply, the chances are you won't be eligible for most mortgage deals. Alternatively, you will have to pay a higher rate of interest, even if your financial problems occurred a long time ago.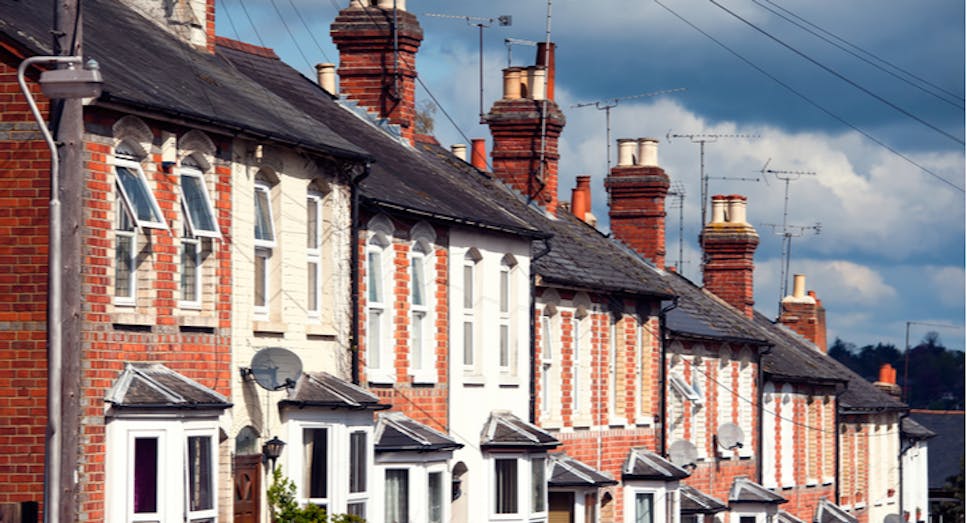 Which mortgages am I eligible for?
There are some mortgages, though, which are specifically designed for those whose credit history is far from perfect. These are often known as 'sub-prime' mortgages or 'adverse credit' mortgages. Generally, they are offered by lenders specialising in this market.

They work in the same way as standard mortgages, insofar as you borrow a certain amount and then make monthly repayments over a set term. However, interest rates are unsurprisingly higher, and you are likely to need a more sizeable deposit to put down.

Most lenders will require a deposit of at least 25% to 30% of the property value, compared to around 5% to 10% if you were applying for a standard mortgage.
Can I get a mortgage with a fair credit score?
First things first, it's worth mentioning what is intended by fair credit score. If you have a fair credit score, it usually means that the credit reference agency believes you're doing a fine job at managing your funds and credit history.

However, a fair credit score isn't perfect, as it may indicate that you've once – or twice – missed a payment. So, lenders might still potentially see you as a 'risky' borrower. But this doesn't necessarily mean that your application will be rejected.

The truth is that not everybody has a good or perfect score, meaning that lenders do provide deals for people with a fair credit history too. The only downside is that you may not be able to access the best available rates on the market.
Check your credit history
Before applying for any mortgage, you should always check your credit report carefully. This way, you can establish if there is any reason why your application could be refused. You can obtain a copy of your report from one of the major credit rating agencies, which include Experian, Equifax, and TransUnion.

Remember that certain simple oversights can have a negative impact on your credit rating. These can include not being registered on the electoral roll or failing to close credit card accounts that you no longer use.
What else mortgage lenders need to know
As well as looking at your credit report, lenders will usually ask you to supply several other bits of information before they agree to offer you a mortgage.

For example, they will want to see pay slips from your employer. If you are self-employed, they'll typically ask to look at three years' worth of accounts and bank statements to see how you manage your money.

The lender will also ask what other debts you have. So, you'll need to be ready to disclose if you have any personal loans or credit cards. If possible, it's a good idea to try to pay these down before applying for a mortgage, as this will demonstrate that you take a responsible approach to your finances.

Always try to pay any bills on time too, as late payments will, again, have a negative impact on your credit history.
What are the benefits of having a good credit score?
If you have a good credit rating, you're more likely to be successful when applying for the mortgage deal you want. In fact, a good credit score shows the lender that you're a reliable borrower who repays their debts on time and manages their account well.

Some of the positives of having a good credit score is that, when looking for a mortgage, you should be able to access deals with favourable interest rates. What's more, you may have the chance to borrow larger amounts of money, which could be handy when purchasing the house of your dreams.

Finally, with a good credit score on hand, you're likely to be offered a wider range of options. This means you can pick the one that best suits your needs and pockets.
Compare mortgage options with MoneySuperMarket
Using a mortgage comparison tool can help you get a good idea of the kind of mortgage deals available. When you enter your information into MoneySuperMarket's mortgage comparison tool, you'll be able to compare example mortgage quotes from different providers.

Just tell us a bit about yourself, your financial situation, and your plans. We'll help you scour the market in search of the mortgage deal that is right for your pockets and requirements. Then, feel free to use our mortgage calculators to find out how much each deal would cost you overall.