Our guide to the Government Help to Buy scheme
Help to Buy (England) is a government scheme designed to give first-timer buyers a helping hand. Here's all the information you need
Your home may be repossessed if you do not keep up repayments on your mortgage
What is the Help to Buy scheme?
Under Help to Buy, those purchasing a new-build home only need to put down 5% of a property's value as a deposit. 
The government will then step in to boost this amount with a 20% equity loan, meaning you only need to secure a mortgage for the remaining 75% of the property sale price.
The London Help to Buy scheme also operates slightly differently – providing a bigger equity loan of 40%.  
By taking one of these loans, you will need to borrow less from a bank or building society. As your loan-to-value ratio is lower, this should mean you get access to a wider choice of deals and at lower interest rates. 
A new version of Help to Buy was launched in April 2021 in England and includes regional property price limits to ensure the help reaches those who need it most. (see below). 
Separate Help to Buy schemes operate in Scotland, Wales and Northern Ireland.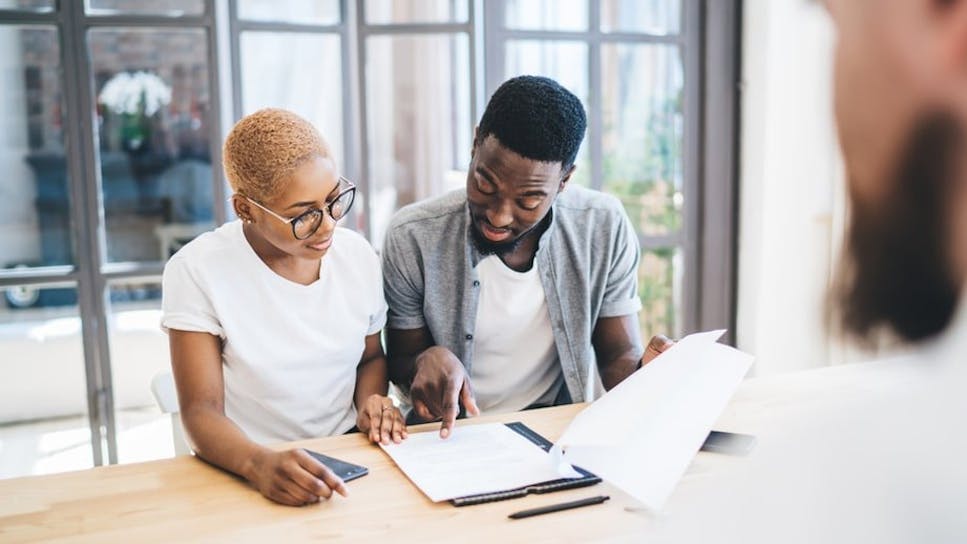 How does Help to Buy work?
Help to Buy works by reducing the amount of mortgage funds first time buyers have to rely on. By way of example, if you were looking to buy a property costing £200,000 outside of London, you would need to put down a 5% deposit (£10,000) under the scheme. You would then take a 20% equity loan from the government, meaning you would borrow £40,000 in the form of a loan. 
For the remaining amount of the property purchase (75%), you'd need to apply for a mortgage from a lender – a mortgage of £150,000.
It means the Help to Buy scheme has reduced the amount of your mortgage loan from a potential £190,000 to £150,000 in this example. A mortgage of 75% loan to value also means you will be eligible for a wider range of mortgage deals at better interest rates – making the borrowing more affordable. 
What is a Help to Buy equity loan?
With an equity loan, the provider (in this case, the Government), takes a percentage stake in the property – rather than just lending you a fixed sum. 
With the Help to Buy scheme, you do not have to pay interest on the equity loan for the first five years after purchasing your home – though you can opt to start repaying whenever you wish. In year six, you'll be charged interest at a fixed rate of 1.75% of the amount of the loan you originally borrowed. This annual interest is spread over the year in monthly payments.  
If, as in the example above, you were buying a property for £200,000, and borrowing a 20% equity loan of £40,000, the annual interest payment in year six would be £700. This is calculated based on 1.75% of the equity loan and equates to a monthly repayment amount of £58.33. 
Note that the interest rate increases every year after that, in line with the Retail Prices Index rate of inflation, plus 1%.  
If you want to sell the property you will need to repay the same percentage of the proceeds of the sale as the equity loan you took at the outset. Say, for example, you got an equity loan for 20%, you must repay 20% of the proceeds of the sale price.
How does Help to Buy work in London?
The London Help to Buy scheme works the same way as in the rest of England, except you can get a bigger equity loan of up to 40%. This is to reflect the higher property prices in the capital.
As a London buyer, you will still only need to raise a 5% deposit for your new-build home, with up to a 55% mortgage making up the remainder of the purchase price. C
60% of the home's price. 
How does Help to Buy work outside of London?
Outside of London, you can get a Government loan of up to 20% of the purchase price, and you must contribute 80% of the property price. This will usually consist of a 5% deposit, and a 75% mortgage.
Under the new version of the scheme, there is a 'maximum property purchase price' limit. This is different for each region in England. You are allowed to buy a home up to the maximum price limit for the area or region.
Here are more details on the regional price caps:  
| Region | Help to Buy Price Cap |
| --- | --- |
| North East | £186,100 |
| North West | £224,400 |
| Yorkshire and the Humber | £228,100 |
| East Midlands | £261,900 |
| West Midlands | £255,600 |
| East of England | £407,400 |
| South East | £437,600 |
| South West | £349,000 |
| London | £600,000 |
Am I eligible for Help to Buy?
To be eligible for the Help to Buy scheme in England you must:
Be aged 18 or over

Be a genuine first-time home buyer 

Be able to afford the fees and interest payments

Have saved a 5% cash deposit
The property must be:
A new-build that you are going to live in as your main residence 

Sold by a Help to Buy registered home-builder

The only property you own 
You will not be eligible for the equity loan if you have ever owned a home in the UK or abroad, or if you have ever had any form of sharia mortgage finance. You cannot use Help to Buy to purchase a second home or buy-to-let property. 
You can apply on your own or with others, but you must all meet the qualifying criteria. If you're married, in a civil partnership or cohabiting, you must make a joint application. 
This guidance only applies in England. Different guidance applies in Scotland and Wales.
Are there any extra fees with Help to Buy?
When you take out a Help to Buy equity loan, you'll need to pay a monthly management fee of £1. This will apply until you have paid off your loan in full.  
Be aware that you'll also face administration fees if you change your equity loan. This includes remortgaging or making a partial equity loan repayment. 
And don't forget to factor in other associated home buying costs, such as legal fees and mortgage arrangement fees. 
When does the Help to Buy scheme end?
The scheme will run until the end of March 2023. Applications can be made up until this date. 
Should I use the Help to Buy scheme?
Help to Buy will be beneficial for you if you are struggling to save a big deposit, as it reduces the amount you need to get a foot onto the first rung of the property ladder. 
In addition, by taking an equity loan from the Government, you will have a larger amount to put down towards your first home. This means you may be able to get access to a wider range of mortgage deals – and at more competitive interest rates. But remember, you can only use Help to Buy if you are purchasing a new-build property. That home also needs to sit below the price cap in the region in which you plan to buy. 
Compare mortgages with MoneySuperMarket
MoneySuperMarket can help you search the market for the best first time buyer mortgage to suit you. Just give us a few details about you and your finances and the type of property you're looking to buy and we'll scour leading UK lenders to find great home loan deals. 
We've also partnered with the Mortgage Advice Bureau to help you find your perfect mortgage when purchasing via the Help to Buy scheme.
Your home may be repossessed if you do not keep up repayments on your mortgage