Offset mortgages explained
An offset mortgage links your savings to the amount you owe on your mortgage – which could reduce how much interest you pay
There are several different types of mortgage available to UK homeowners. One option that is growing in popularity is the offset mortgage. This guide explains how offset mortgages work and how they can be worth considering if you have savings tucked away on deposit.
What is an offset mortgage?
An offset mortgage links your mortgage to your savings account. The value of your savings is deducted from your mortgage balance so you pay interest on the balance. This lowers your monthly payments.
With an offset mortgage, you will not earn interest on your savings. However, because people usually pay more interest on a mortgage than they earn from a savings account, an offset mortgage could still save you money. So it's effectively a way of getting your savings balance to work harder for you.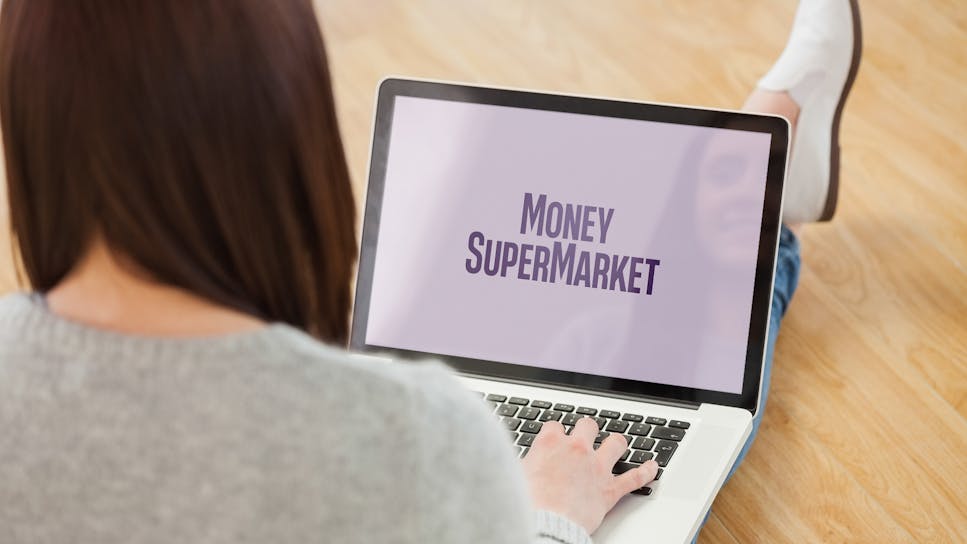 How do offset mortgages work?
An offset mortgage doesn't affect the value of your savings. Instead, they're placed in an offset savings account with your mortgage provider, and their value is used to 'offset' against your mortgage.
This means that if you have £40,000 in savings, and a mortgage worth £300,000, you'll only pay interest on the remaining £260,000 of your home loan.
On a mortgage interest rate of 2%, this reduces your annual interest payments from £6,000 to £5,200 – a saving of £800. 
However, because you're no longer making interest on your savings, you'll need to factor this into the total amount saved. So, if you were earning 0.5% interest on that £40,000, or £200 a year, the total amount saved on your mortgage would be £600.
What types of offset mortgages are available?
As with a standard mortgage you can choose from a range of options with an offset loan. These include:  
Fixed rate offset mortgage: The interest rate you pay on the mortgage after it has been offset by your savings is fixed for a set term – often two, three or five years 

Tracker offset mortgage: The interest rate you pay on the mortgage after it has been offset by your savings is variable and follows the Bank of England base rate

Discount offset mortgage: The interest rate you pay on the mortgage after it has been offset by your savings is given a set discount on the lender's standard variable rate (SVR)
Interest-only offset mortgage: You only pay off the interest on the mortgage and need another way of repaying the capital. The interest owed will depend on how much of your mortgage is offset by saving

Family offset mortgages. Parents can put savings in an offset account linked to their child's mortgage – reducing the child's interest payments and potentially making it easier for them to pass the lender's affordability checks 
Can I still withdraw money from an offset account?
You can still withdraw money from your savings account with an offset mortgage. However, if you take money out of your savings, it will reduce the amount you can offset against your mortgage debt so your monthly mortgage payments will go up.
You may also need to keep a minimum balance in your savings account. Find out if there's a minimum balance requirement before picking an offset mortgage deal as this could impact on your mortgage decision. 
What are the advantages and disadvantages of offset mortgages?
Pros of an offset mortgage
An offset mortgage can save you more in interest repayments than you'd usually earn on a savings account – so you're making bigger savings each month

In most cases you can still access your savings if you need them, making your finances more flexible (always check individual terms and conditions of offset mortgage deals first)

It can be a good way to help a family member get on the property ladder, as some lenders will allow you to offset your savings against someone else's mortgage, such as your child or grandchild, who may be a first time buyer
Cons of an offset mortgage 
Offset mortgages tend to have slightly higher interest rates than the market leading fixed or tracker deals as you're paying a premium for the flexible and offset features

You won't earn interest on your savings in the offset account

It could be preferable to use your cash savings to pay off part of your mortgage and reduce your loan to value (LTV). This is likely to give you access to lower mortgage rates so you'll pay less interest overall
What is the difference between a fixed and standard variable rate offset mortgage?
As with regular mortgages, you can get both fixed and standard variable interest-rate offset mortgages.
Fixed-rate deals usually offer lower interest rates than standard variable rate (SVR) mortgages and often last for two, three or five years before moving you onto the lender's SVR.  
One of the only advantages of being on the lender's SVR is that you aren't locked into a mortgage deal, so you're free to sign up for a better rate at any time or pay off the mortgage entirely without an early repayment charge.
Other useful guides
For more useful information on mortgages see more of our guides, including: 
How to choose the right type of mortgageAdvantages and disadvantages of mortgagesMortgage interest and how it's calculated
Compare mortgages with MoneySuperMarket
While MoneySuperMarket does not currently offer offset mortgages, you can compare other types of mortgage with us. All you need to do is enter some details, such as how much you need to borrow and for how long and the value of your property.
You can compare mortgages by their initial interest rate and the term of the deal, whether the rate is fixed or variable and whether there are any product fees included. 
Our comparison tool won't take into account your financial situation or your credit history, so your monthly repayments and deal rates could change when you go to a lender to apply for a mortgage. 
Your home may be repossessed if you do not keep up repayments on your mortgage.