Mortgage Eligibility Guide
Learn more about what mortgage lenders look at when deciding how much to let you borrow
When you compare remortgage deals with MoneySuperMarket, we'll ask you a few questions, including how much you want to borrow and what the value of your property is. This will allow us to show you the most relevant deals based on your loan-to-value, including mortgages from your current lender.
But if you choose to answer some additional questions, we can narrow down your results further and exclude those mortgages you won't be eligible for, giving you a better idea of the mortgages you can apply for.
We do this by checking the information you've provided against lenders' basic eligibility rules so that we can exclude any mortgages where you don't meet the minimum criteria.
This doesn't mean you will definitely be accepted for the mortgages you see in the results table, but it does mean you are eligible to go on to apply for these. The lender or mortgage broker will be able to advise you on your full mortgage eligibility.
Bear in mind that the amount a lender agrees to let you borrow will depend on its own lending criteria.
What affects my eligibility for a mortgage?
Mortgage lenders have their own set criteria when deciding whether or not to lend to you. This means that if one lender rejects you, another might not. However, it's best not to make too many applications at the same time.
Generally, a lender will be looking at:
The size of loan you want to take out

How much you've saved as a deposit

The type of property you want to buy (certain properties such as flats above cafes and bars are deemed riskier to lenders)

Your employment status (the longer you've been in your job, the better)

Your credit rating

Your affordability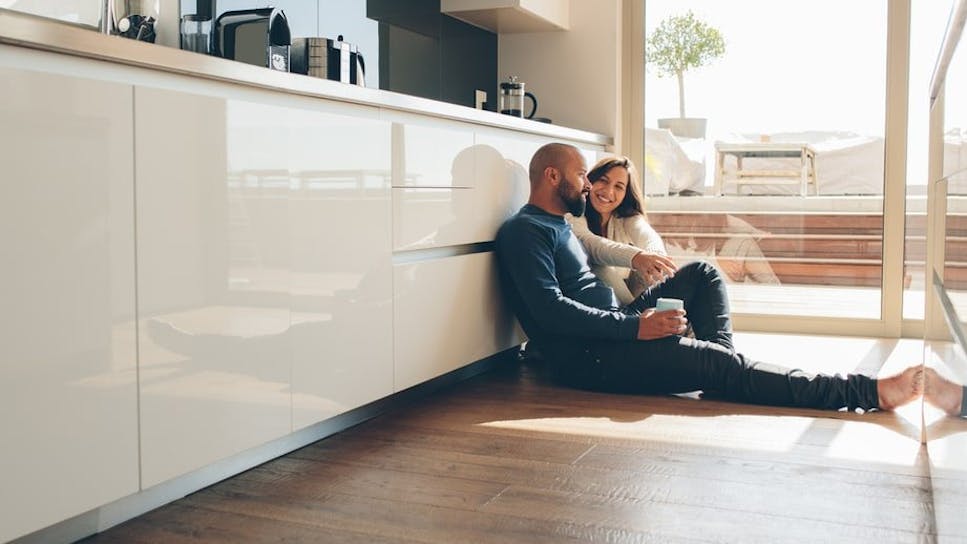 What do lenders look at when assessing affordability?
All mortgage lenders will want to be convinced you can afford your mortgage before they will lend you the money. No lender will want you to be overstretching yourself as ultimately you could end up missing payments.
This means you'll need proof of your income. If you're employed, you'll need three to six months' worth of payslips.
Some lenders may also take other income, such as government benefits and child maintenance, into account.
As well as assessing your income, mortgage lenders will also look at your spending habits and will ask to see six months' worth of bank statements.
They will look at how much you spend on regular household bills and other costs such as commuting and childcare fees. They are also likely to ask you about costs associated with holiday, socialising and hobbies.
In addition, they will look at how much you owe on credit cards, store cards, loans, car finance, catalogue credit accounts and so on.
Mortgage lenders don't just need to be satisfied you can afford a mortgage now, they also need to check you can afford it in the future, so they'll assess your finances to work out if you could afford your mortgage if interest rates rise.
What about my credit rating?
Mortgage lenders will also take your credit rating into account. This will show lenders whether you are a reliable borrower and whether you have missed or made any late payments.
The better your credit score, the more likely you are to be accepted for the most competitive mortgage rates.
Using our eligibility check when you compare mortgages won't affect your credit score.
What do I need to show to prove my eligibility?
To prove your identity you'll need:
Passport

Driving licence

Council tax bill

Utility bills dated within three months

Bank statements
To prove your income you'll need:
Payslips from the past three months

Evidence of any bonuses or commission

Bank statements from the past three to six months (this should be the account your salary is paid into)

Your latest P60
To prove your income from self-employment you'll need:
Two or more years of certified accounts

SA302 forms or a tax year overview (from HMRC) for the past two or three years

Evidence of upcoming contracts (if you're a contractor)

Evidence of dividend payments or retained profits (if you're a company director)
To prove your spending patterns, you'll need:
Six months' worth of bank and credit card statements
Your mortgage is secured on your home, which you could lose if you do not keep up your mortgage repayments.