Can I remortgage my home in later life?
Being able to borrow against the value of your home can help see you through retirement – see if a later life mortgage is right for you
Later life mortgages used to be a product only sold by Nationwide – however other providers are also now offering mortgage products designed for those in later life stages.
What is a later life mortgage?
A later life mortgage is a way of borrowing money into retirement, usually by releasing some of the value in your home while still living there.
There are several different types of later life mortgages, structured in different ways – but they all help you to fund your later years. You might choose to make monthly repayments to pay off the loan, or just to cover the interest.
There are also options such as equity release, where you don't make regular payments, but the money is repaid from the sale of the property when you die or move to long term care.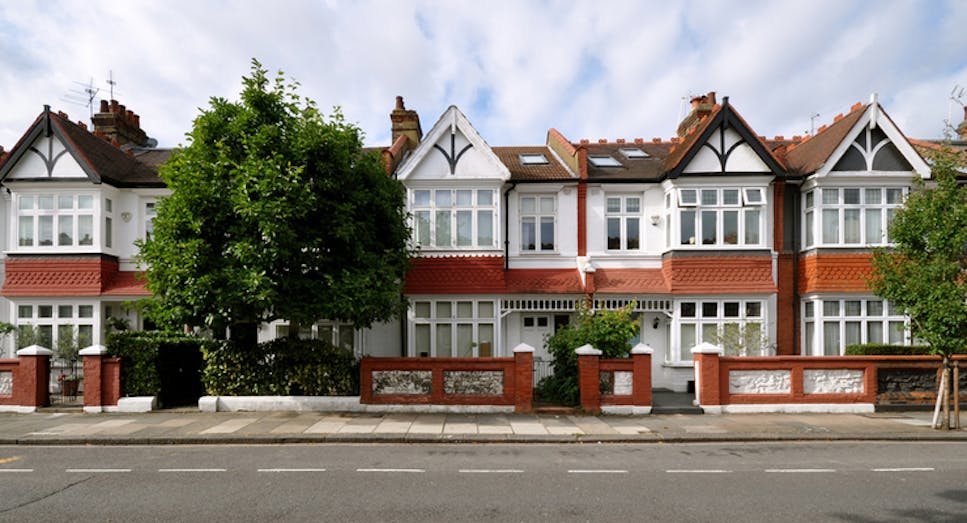 Why might I need a mortgage in later life?
Despite planning and saving, you may realise there'll be a shortfall in retirement that will prevent you from living the lifestyle you want.
It's not uncommon for individuals to own a property, but not receive enough pension income or be able to draw on enough savings to live comfortably day-to-day.
Another example would be when a homeowner comes to the end of an interest-only mortgage deal but doesn't have enough of a lump sum available to pay off the capital.
A later life mortgage could be considered to free up some extra cash while allowing you to stay in the family home.
What age can I apply for later life mortgages?
Later life mortgages are aimed at those in or nearing their retirement years. You'll usually need to be receiving a pension and your property must be your main home.
More recently, banks and building societies have raised the upper age-limit for a later life mortgage, or not set one at all.
Different types of later life mortgages
Lifetime Mortgage
A lifetime mortgage allows you to unlock the value in your home as a tax-free lump sum of money – they can be structured in different ways:
No monthly payments: Rather than making monthly payments, the interest is added to the loan and the full amount is repaid when the borrower moves into long term care or dies. How much you can borrow will depend on your age and how much the property is worth
Interest-only: The loan is again taken out against the value of your home, but you pay interest every month – the capital is then repaid when you move into long term care or die. It's similar to a standard interest-only mortgage and you need to be able to show you can afford the monthly payments
Capital and interest: You pay back both interest and capital every month much like a standard repayment mortgage. You should repay your mortgage in full by the end of your term, the difference is that you can borrow up to a higher age than on a standard mortgage. Again, you'll need to prove you can afford the monthly repayments.
Home reversion plan
Not a mortgage, but another form of equity release that works in a similar way to a lifetime mortgage.
With a Home reversion plan you sell part of your home to the plan provider, but are then allowed to stay there rent-free until you die.
The provider will pay you a tax-free lump sum at below market value. When the property is sold the proceeds are split depending on the percentage share of ownership.
Will I be able to get a mortgage when I'm over 50?
If you're looking for a mortgage to buy a new home, the criteria often become stricter as you get older.
This is because banks see that your earning potential is starting to dwindle.
But it is possible, and if you are looking to remortgage your existing home a later life mortgage could be an option.
How does a later life mortgage differ from a regular mortgage?
While a regular mortgage is typically for homeowners to buy a place to live, a later life mortgage is usually taken out to free up cash to fund your lifestyle.
Many of the fundamentals are the same. The bank will want to know there is enough value in the property to cover the amount it is giving you – and it will want evidence you can afford the monthly payments, if applicable.
However, while those on a standard mortgage will make repayments to own more of the property outright, a later life mortgage will see the property used to pay off the capital when you die.
What are the risks of borrowing in later life?
It's not a decision to be taken lightly. While taking out a later life mortgage or equity release product may provide you with much-needed cash, it can be expensive.
You will be offered below market value for the property because you'll continue to live there, effectively tying up the bank's new asset for a period.
It'll also mean you'll have less to leave to your loved ones, and the lump sum provided can affect any state benefits or local authority grants you receive.
It's important to check the details of the deal too. If you're not paying off the interest on a lifetime mortgage it will build up over the length of the deal.
There is also the unpredictability of knowing how long you will live in your home, so it can be difficult to assess exactly how much you'll need. This is where releasing equity in chunks can be advantageous.
If you need to make monthly repayments, you also need to be sure you'll have a steady income.
Finally, it's important that you take advice and opt for the product that is right for you. It would also be worth speaking to your loved ones first.
How do I apply for a mortgage in later life?
You should seek advice. It will be handy to have personal information prepared, such as your income details from any pensions, details about any savings, outstanding debt or insurance policies you have.
You can also explore equity release options with our partners Fluent Mortgages here.
What are the alternatives to borrowing in later life?
All mortgages incur interest, meaning you will end up paying more than you initially borrowed.
So, before opting for a later life mortgage, there are other options worth considering.
These include:
Using any available savings

Downsizing to a smaller home and spending the extra money on living costs

Looking to your family for support

Seeing if you can get a local authority grant
Compare equity release mortgages
Find out more about how equity release works, understand the pros and cons and gain direct access from experienced advisers with our partners Fluent Mortgages.
Your home may be repossessed if you do not keep up repayments on your mortgage