Discover more about ERGO travel insurance
ERGO travel insurance is one of the many options you can go for. But what does it offer? Browse through MoneySuperMarket's handy guide to learn the ins and outs of ERGO travel insurance. This will help you decide whether its offerings are the right solution for your plans and needs.
Who are ERGO?
ERGO Travel Insurance Services Ltd is owned by the Munich Re Group. Founded in 1910, it's a well-established travel insurance provider that offers single-trip, annual, and backpacker policies. It also offers specialist cover for seasonal workers, such as ski instructors.
What's more, the company offers tailored travel insurance for people with medical conditions.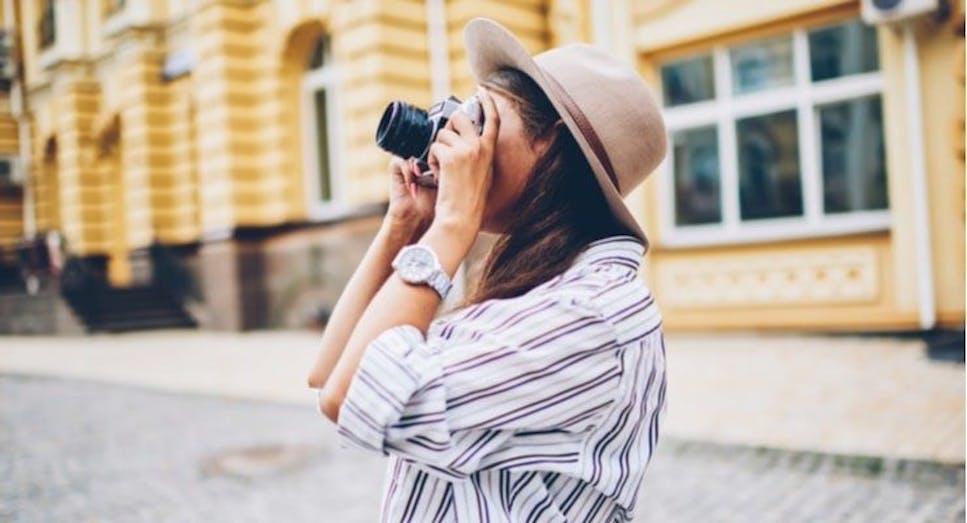 How does ERGO compare?
ERGO allows you to take out a wide variety of policies, starting from the more standard single trip and annual multi-trip cover. Depending on whether you're a frequent traveller or a more sporadic holidaymaker, you will be able to pick the solution that best adheres to your plans.
For instance, if you are regularly on the move, an annual multi-trip cover is likely to work out cheaper. Instead, if you go on vacation once or twice a year, a single trip cover is probably the ideal option in terms of value for money.
That said, ERGO travel insurance comes with a number of additional offerings, including:
Business travel and working abroad – This type of cover is designed for those people who are employed by a company that requires them to carry out their job abroad – usually for a season or so. ERGO's business travel policy is particularly useful, for instance, to those working as ski instructors or holiday reps. It covers you both while you're at work and during your leisure time.

Backpacker insurance – ERGO's backpacker is perfect for those travellers who love to explore the world. It allows you to venture on expeditions with peace of mind, safe in the knowledge that you will be protected against any mishaps. Based on your needs and your quest for adrenaline, ERGO backpacker insurance gives you the chance to choose from three different levels of cover (element, protect, and optimum). No matter which one you opt for, they all offer cover for medical expenses, cancellations, personal accidents, and personal possessions.
Why get travel insurance with ERGO?
Every travel insurance provider presents its own policies and offerings. If you want extra protection for your upcoming holiday, ERGO travel insurance has an array of extras you can choose from.
If you need them, ERGO offers cover for the following:
Winter sports – If you plan to make full use of your ski equipment or go snowboarding, ERGO's winter sports policy may be exactly what you're looking for. It will protect you against anything that could go wrong on the piste. What's more, it is divided into three different levels of cover (Rookie, Adventurer, and Pro). Based on your skills and the intensity of your activities, you will be able to determine which one might best suit your holiday plans.

Cycling and triathlons – Do you love cycling? If you plan to hop on a bike when on holiday, ERGO's bike & triathlon cover could help you enjoy your rides abroad with much-needed peace of mind. This type of policy offers you cover for any bike theft, loss, or damage, as well as for other needs that a cyclist may have.

Pre-existing medical conditions – If you have a pre-existing medical condition, from asthma to diabetes, ERGO offers cover for any issues that may occur on your holiday due to your illness. This can give you all-important reassurance and make sure you're supported if you require medical attention abroad, need to cut your trip short, or give up your vacation altogether.
How to contact ERGO?
You can contact ERGO Travel Insurance through the following:
Phone: 01403 788983

Email: 
Their opening hours are:
Monday to Friday: 9am–5pm

Saturday to Sunday: Closed
Compare travel insurance brands with MoneySuperMarket
If you are planning your next holiday and are on the hunt for the perfect travel insurance for your needs, MoneySuperMarket can help. We allow you to compare a huge range of leading UK providers, offering you the chance to find deals that best suit your pockets and needs.
Just tell us a little bit about yourself and your plans and we'll take care of the rest! Once you've identified your ideal travel insurance, visit the provider's website to finalise your purchase.