Discover CoverForYou travel insurance and learn more
If you are booking your next holiday, you may be on the look for travel insurance that can help you make the most of your vacation. CoverForYou travel insurance is one of the many options you can choose from. Read MoneySuperMarket's brief, handy guide on all you need to know about this CoverForYou's offerings.
Who are CoverForYou?
Founded in 2012, CoverForYou is a specialist online travel insurance provider owned by Worldwide Internet Insurance Services Limited. It covers a wide range of pre-existing medical conditions and provides 24-hour emergency assistance should you need urgent help while you're away.
Over the years, CoverForYou has won several accolades, including Best Claims Service at the Moneyfacts Consumer Awards 2020 and Best Travel Insurance Provider 2022 at Forbes Advisor. These prizes recognise the strength and professionalism of its customer service and claims team.
There's also a handy CoverForYou app that holds your policy details, offering useful services such as hospital locations, medical translator, Foreign and Commonwealth (FCO) guidance, and jet-lag calculator.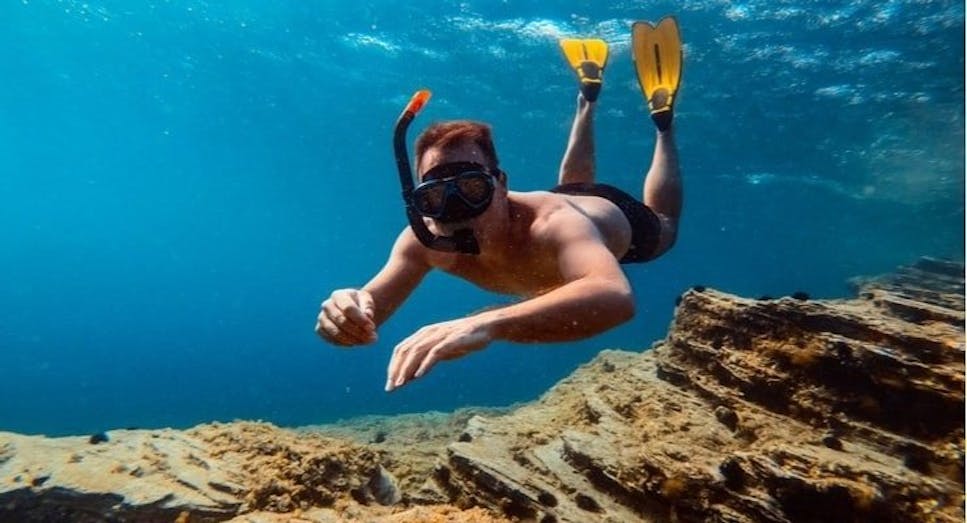 How does CoverForYou compare?
Depending on your plans, with CoverForYou, you can benefit from an extensive range of travel insurance.
If you are a sporadic traveller who goes on holiday once or twice a year, you may want to consider taking out single-trip cover. Alternatively, if you fly abroad on a regular basis, CoverForYou's annual multi-trip cover might be the option to best satisfy your needs.
Here's what you can expect from the following:
Single trip – CoverForYou's single-trip cover is the perfect solution to stay protected on your beach holiday, city break, or honeymoon. Policies include cover for a number of different scenarios, such as cancellation costs, personal accidents, medical expenses, and baggage loss, theft, or damage.

Annual multi-trip cover – If you are planning to travel the world and fly abroad on a regular basis, the annual multi-trip cover may work out cheaper. It will provide you with all the benefits of a single-trip cover.
What extras does CoverForYou offer?
As well as offering more traditional, 'standard' policies, CoverForYou travel insurance allows customers to take out a wide range of useful extras. If you need additional cover, CoverForYou can provide you with the following:
Winter sports – If you plan to go skiing or snowboarding on your holiday, winter sports cover could be the solution for you. This policy insures you for owned or hired equipment, ski packs, lift passes, piste closure due to avalanche or landslide, and physiotherapy treatment once back in the UK.

Backpacker insurance – If you have a soft spot for adventure and adrenaline, CoverForYou's backpacker insurance might be just what you need. It provides cover for over 100 sports and activities, as well as for out-of-area transit stops (up to 96 hours) and manual labour.

Cruise – This cruise-specific insurance protects travellers against unwanted mishaps that may occur during their cruise experience. These can range from medical expenses on the ship and confinement to the cabin for health reasons to unused excursions and missed ports due to bad weather.

Golf – For those planning a golf trip, this type of insurance may be useful to swing and putt with peace of mind. It can cover for lost, stolen, or damaged equipment, non-refundable golf fees, and liability issues when using golf buggies.

Business travel – CoverForYou's business travel insurance is a handy addition that covers for things such as business equipment, replacement of staff, and stolen or lost business money.

Weddings – This unique type of cover protects you and your partner against a range of unwanted mishaps when getting married abroad. These include cover for lost, stolen, or damaged rings and clothing, photos and recordings, and wedding gifts.
How to contact CoverForYou
You can contact CoverForYou through the following:
Phone: 0203 137 8981

Email: 
Their opening hours are:
Monday to Friday: 9am–5pm

Saturday to Sunday: Closed
Compare travel insurance providers with MoneySuperMarket
MoneySuperMarket can help you find the travel insurance provider that offers the best type of cover for your plans and needs. We allow you to compare from a wide range of leading travel insurers in the UK – just pick the one that is the right fit.
Just tell us a bit about yourself and we'll take care of the rest. Once you've identified your ideal travel insurance, visit the provider's website to finalise your purchase.