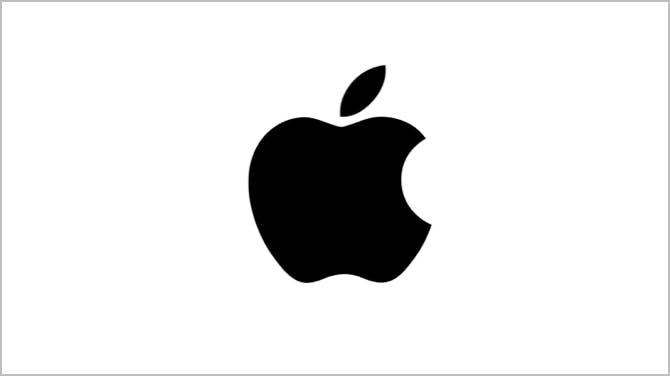 The top-of-the-range version of the iPhone 13 is a super smartphone. And with a brilliant 6.7-inch screen, an excellent triple-lens camera and huge battery, it's not hard to see why.
Is the iPhone 13 Pro Max worth buying in 2023?
Sure, it's not exactly cheap. But the iPhone 13 Pro Max is Apple's very best smartphone in its 2020 range, a colossus of a device with a stunning 6.7 inch display and all the bells and whistles of its smaller iPhone 13 Pro stablemate.
If you've got the cash and are in the market for something that can do it all and will continue doing so for years to come, then the iPhone 13 Pro Max is the phone for you.
Our iPhone 13 Pro Max review in summary
It's got the best camera in the business and the same A15 Bionic processor and internal specs that make the iPhone 13 Pro tick. But it's the huge screen and bigger battery that really help the iPhone 13 Pro Max come into its own.
If you're happy with a regular size smartphone display, then it may not be for you, but this is a handset that is truly best in class.
The iPhone 13 Pro Max review in full
Camera
As with the iPhone 13 Pro, the iPhone 13 Pro Max comes with a triple lens rig.
The 12 MP lenses are identical to the smaller model: an f/1.5 aperture primary lens, a telephoto lens featuring an f/1.8 aperture and 3x optical zoom and an f1/.8 wide angle lens with 120 degree field of vision.
Photographic Styles lets you tweak and filter specific aspects of images, while 3D Lidar tech allows the camera to focus faster and take better pictures in low light.
3X optical zoom means you can get even closer than on the ageing iPhone 12 Pro and a new macro mode automatically clicks in once you get close enough to an object. This is unquestionably Apple's best ever iPhone camera.
The selfie camera does a solid job of offering clear images, whether as a standard camera or for use on FaceTime calls.
The 4K video smarts here are also excellent, with Cinematic Mode for blurring backgrounds and creating professional looking clips.
Design
You won't notice any difference between the iPhone 13 Pro Max and other recent iPhones when it comes to design.
It utilises the sleek, squared off steel look that has given Apple's handsets a new lease of life since 2020. It is, however, noticeably heavier than its predecessor and rival phones.
At 240g you can really feel the heft of it in the hand. That's not a deal breaker, but is worth keeping in mind if you use your phone a lot.
Display
This is where the iPhone 13 Pro Max really stands apart. The huge 6.7-inch screen packs Super Retina XDR OLED tech, with a 120Hz refresh rate.
As with the iPhone 13 Pro, that means it is extremely slick in use, with the refresh rate varying depending on the app you're using, conserving battery in the process.
The larger screen means you can get a side by side view in key apps, such as Settings and Calendar. The landscape view also means it's excellent for long sessions streaming video or gaming.
iOS and performance
With iOS 15 and Apple's new A15 Bionic chip backed by 6GB of RAM, the iPhone 13 Pro Max is an absolute powerhouse.
It switches between apps with aplomb and works speedily on both 5G and Wi-Fi, as you'd expect from a top of the range device.
There are 128GB, 256GB, 512GB and 1TB models, just like the iPhone 13 Pro Max, meaning there's more than enough room for the very latest space hungry apps and games.
Battery life
The iPhone 13 Pro Max's other key calling card is its battery. Its 4373mAh unit is the biggest found in any iPhone, meaning it can last easily for 48 hours, even when gaming or streaming video.
This marks it out as one of the best devices around. Yes, it makes it heavier than other smartphones, but not having to find power every day means that's a price worth paying.
iPhone 13 Pro Max's deals and incentives
Apple TV+ streaming for a year comes as standard when you buy an iPhone 13 Pro Max directly from Apple.
Selected networks offer free Apple Music access for three months or the likes of BT Sport.
In terms of iPhone 13 Pro Max deals, Vodafone offers a 128GB model for £250 up front and then £43 a month for two years, with unlimited calls and texts and 100GB of data.
Three offers the same allowance at £56 per month with a £49 up front charge
iPhone 13 Pro Max pricing
That big screen, large battery and top line set of specs means the iPhone 13 Pro Max doesn't come cheap. Pay outright and prices start at £1,049 for 128GB, £1,149 for 256GB, £1,349 for 512GB and £1,549 for 1TB.
That's more than a tricked out MacBook. But if you love your phone and want to get the best out of it, you won't find a better device.
iPhone 13 Pro Max review: Verdict
It's expensive. It's massive. But it's also as good as it gets.
Vast screen real estate, epic battery life and performance that outshines the competition means this is the hottest smartphone available right now.
Pros and Cons of choosing iPhone 13 Pro Max in 2023
Pros
Stunning 6.7-inch OLED screen
Great battery life
Class leading performance
Cons
Pricier than Apple's MacBooks
How does the iPhone 13 Pro Max compare against other iPhones?
It's bigger, bolder and heavier than all of Apple's iPhone 13 range.
Along with the 6.1-inch iPhone 13 Pro, it's got the best specs of any Apple handset ever, and bests the smaller iPhone 13 and iPhone 13 Mini.
Compared with older models, it's way beyond, with a better camera and overall performance than any of its predecessors.