Transferring your car insurance when you change cars
You can transfer your car insurance to your new car – here's what you need to know about how to do it, and whether it will affect your cover
Can I transfer my car insurance policy to another car?
Yes, most car insurance providers will allow you to transfer your existing car insurance policy from one car to another. It's a straightforward process, but there may be a small transfer fee to pay, while changing cars could also affect the cost of your premiums; if they go up you'll have to pay the difference to be insured. 
Either way, the most important thing is to make sure you're insured before you start driving your new car, especially if you are buying it from a private individual. Dealerships will often offer you temporary insurance to cover you for the first few days of ownership, but if you're buying a vehicle privately you'll need insurance in place before you pick it up.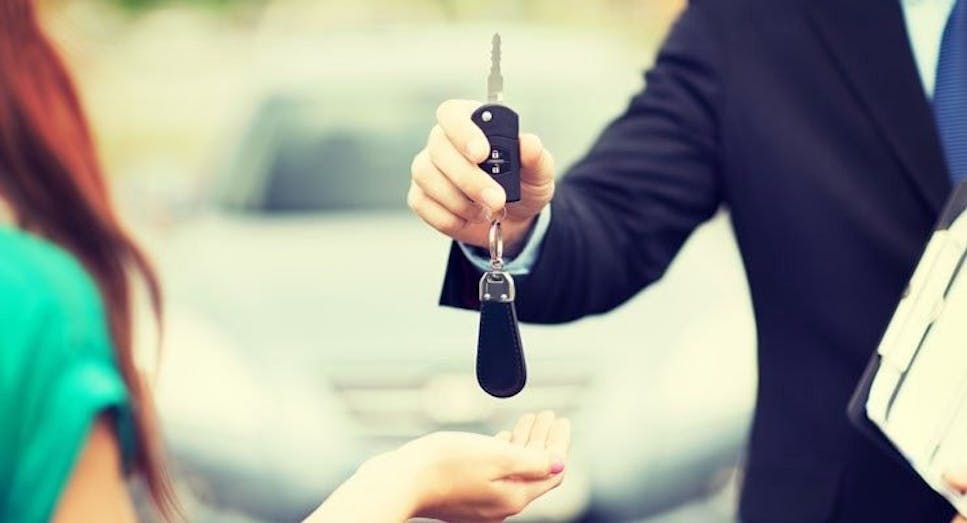 How do I transfer my car insurance policy?
All you need to do to switch your existing car insurance policy to a new car is contact your insurer – by phone, or via an online portal if there is one – and provide the details of your new car (make, model, registration etc.). You will probably be asked if you need to make any other changes to your policy. Reasons you should update your cover, apart from buying a new car, include:
Once the insurer has your new details, it can then provide a quote for transferring your policy to your new car.
Does it cost anything to change my insurance to another car?
Yes, most insurers charge a transfer or administration fee of between £10 and £45. However, you may be able to avoid paying this if you transfer your policy online. 
Do I need to tell my insurer if I'm changing my car?
Yes, it's vital to let your insurer know if you change your car during the term of your car insurance policy. Otherwise, your policy will be invalidated and you won't be covered if your new car is stolen or you're involved in an accident. 
Will transferring my car insurance to another car affect the cost?
Yes, the cost of your car insurance also depends on the type  of car you drive, as well as other factors such as your age and driving history. If you drive a car in lower insurance group, usually something inexpensive with a small engine, you'll pay a lot less than someone with a powerful sportscar or a luxury 4x4. This is because driving a car with a bigger engine increases your risk of being in an accident, while the cost of repairing or replacing the vehicle in the event of a claim is higher too. 
If you are moving on to a more expensive and/or more powerful model, you can therefore expect your premiums to rise. If you're downsizing to a smaller car, on the other hand, they may well come down – and if they don't it's probably worth shopping around to see if you can save by cancelling your policy and taking out a new one with another insurer.
You can find out how the car you're thinking of buying is likely to affect your premiums with our handy car insurance group checker. 
Do I need to stay with my provider when change my car?
No, you're under no obligation to stay with the same insurer when you buy a new car during the term of your existing cover, and you may well be able to save money by finding a better deal elsewhere. You'll usually have to pay a fee  to cancel your policy mid term, but you may also be able to get a refund for the remaining months of cover you haven't used (or stop making payments if you pay monthly). 
When checking whether or not you can save money by switching to a new insurer, remember to factor in the cost of cancelling your current policy. Remember too that you will also probably lose your no claims discount for the year if you cancel your policy before the 12-month term is up.
Compare car insurance quotes
Comparing car insurance quotes with MoneySuperMarket is a quick and easy way for to check if you can save money by changing insurers rather than transferring your existing car insurance policy. All you need to do is tell us a bit about yourself, the car you're buying and your driving history, and we'll put together a list of quotes tailored to your needs.
You'll be able to compare policies by the overall monthly and annual cost, the coverage you'll get and the excess you'll need to pay to make a claim. And if it turns out you can save money by switching, just click through to the provider to finalise your purchase.
We recommend aiming for a balance between the cost and the cover you'll get, so you don't end up over-insured and paying for cover you don't need, or under-insured and without cover when you do need it.