Grab a mortgage deal as rates fall
Mortgage rates are predicted to continue falling after last year's turbulence. Here's how to grab a cheap deal.
With house price growth slowing, buyers may be hunting for a bargain as the summer period in the housing market begins.
If you're lucky, you'll find the home of your dreams and manage to strike a deal. But as economic uncertainty rumbles on, some sellers may be biding their time to see what happens next.
Mortgage rates falling
If you've been putting off looking for a mortgage deal as rates rocketed in the past year, now's a good time to look at your options. Fixed-rate mortgage deals have recently fallen to a six-month low.
At the same time, a growing number of cheaper deals is also great news if you're looking to remortgage, as it could mean big savings on your monthly repayments.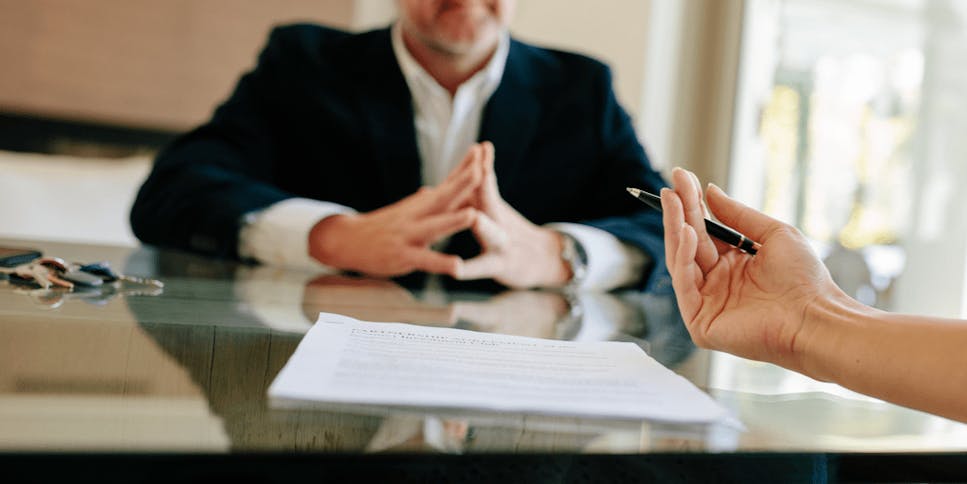 Why are rates getting cheaper?
The past year has seen a series of hikes in the Bank of England base rate, but experts believe this may be close to its peak. Interest rates were rising to help bring inflation under control, and the speed at which prices are rising is expected to fall back over the summer.
Over the long term, interest rates are expected to continue falling as the economy gets back on track.
What sort of rates could I expect?
Currently, you can grab two- and five-year fixes at around 4%, with the average rate around 5%. This is welcome news, particularly after rates rocketed in November 2022 in the aftermath of the Mini-Budget. Then, the average two-year fixed rate peaked at an eye-watering 6.47%.
Beware, though, that the best rates are offered to borrowers with a hefty deposit or chunk of equity in their home. To find the best rate, you should do the maths – factoring in both rate plus fees – to work out the overall cost.
How to get a cheap mortgage deal
The best way to find a great home loan is by shopping around and comparing rates, fees and any incentives, to see how different deals stack up.
Make sure you understand the loan-to-value (LTV) ratio. This is the amount of money you're borrowing compared to the property's total value. The lower your LTV, the better – mortgage lenders are more likely to give you better rates.
While you may be able to get a home loan at 95% LTV, meaning you only need a deposit of 5%, it's worth trying to amass a larger sum of cash.
By saving up that little bit harder so you have a bigger deposit of 10% or more, you'll get access to a wider choice of home loans, as well as cheaper rates. This can mean big savings over the course of the mortgage.
Check your credit score
If you're looking to take out a mortgage – or remortgage – you need to be aware that lenders will have strict criteria in place. Only those borrowers with squeaky clean credit scores will get access to the very best deals.
You can check your credit score with our Credit Monitor tool. This will help you understand your credit rating, and the things you can do to boost your score.
You'll also need to go through a tough application process, which involves lenders assessing things such as your age, job, income, your spending habits – and whether you're going to be able to afford repayments now and in the future.
Tips to help you remortgage
If you're looking to switch to a new deal on your current home – as opposed to taking out a mortgage to buy a new home – here's some pointers to help you on your way:
Be aware that if you are locked into your current deal, you may face early exit fees if you want to move before the end of the term

When looking at a new deal, remember to factor in all the fees so you know the true cost

Check your credit rating and take steps to boost your score

Be ready for lenders to scrutinise recent bank statements to check affordability