Get a rock-bottom deal on a mortgage
Home loan rates are at some of the lowest on record. Here's how to get your hands on a cheap deal.
The summer is one of the busiest times in the housing market, and there's been even more activity than usual thanks to the stamp duty holiday.
If you're lucky, you'll find the home of your dreams this home-moving season. Be warned though, the temporary tax freeze has boosted property demand, meaning there may not be quite as much choice as there usually is at this time of year.
Mortgage rates at record lows
If you are one of the fortunate ones who ends up finding their new pad this summer, the good news is, new mortgage deals are at some of their lowest rates on record.
At the same time, heightened competition in the home loan market is also great news if you're looking to remortgage, as it could mean big savings on your monthly repayments.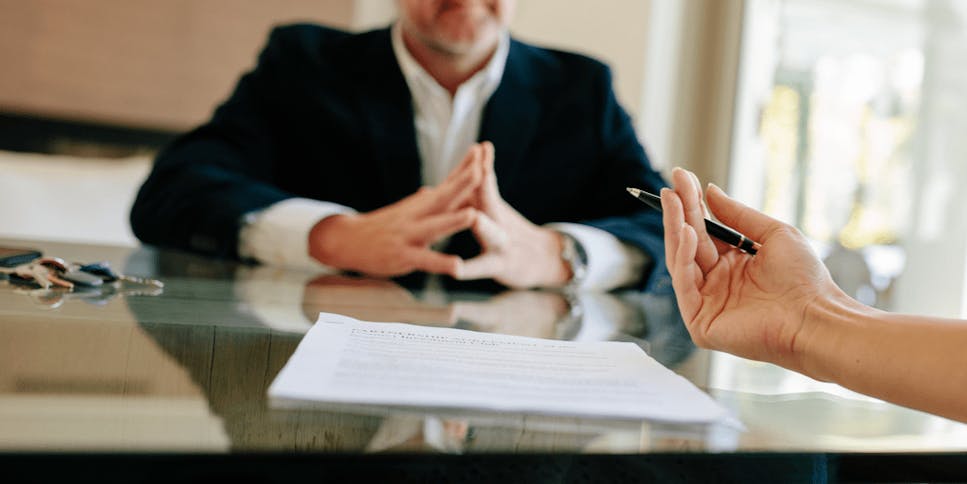 Why are rates getting cheaper?
While banks and building societies were reluctant to lend amidst the uncertainty of the pandemic – and especially to those with small deposits – as we emerge from lockdown, they seem to be regaining confidence.
In recent weeks, lenders have embarked on a price war on mortgages and are fighting to offer borrowers the best deals in the booming housing market.  
This has pushed rates down to rock bottom, and borrowers can now access some of the cheapest two-year and five-year fixed-rate deals ever seen.
What sort of rates could I expect?
Currently, you can get a two-year fix at less than 1% and a five year fix at just over 1%.
Note, though, while headline rates can look very attractive, you need to watch out for fees, as high upfront product fees could end up costing you more in the long run.
Generally speaking, fees are higher for the home loans with the lowest rates. In some cases, you may be better off opting for a higher interest-rate mortgage that comes without fees.
The key is to do the maths – factoring in both rate plus fees – to work out the overall cost.
How to get a cheap mortgage deal
The best way to find a great home loan is by shopping around, comparing rate and fees and any other incentives, to see how different deals stack up.
Make sure you understand the loan-to-value (LTV). This is a ratio of a mortgage compared to a property's value, and is a major factor at play when it comes to the rates you pay.
While you may be able to get a home loan at 95% LTV, meaning you only need a deposit of 5%, it's worth trying to amass a larger sum of cash.
By saving up that little bit harder so you have a bigger deposit of 10% or more, you'll get access to a wider choice of home loans, and also cheaper rates. This can mean big savings over the course of the mortgage.
Check your credit score
If you're looking to take out a mortgage – or remortgage – you need to be aware that lenders will have strict criteria in place. 
For starters, only those borrowers with the very best credit scores will get access to the very best deals.
With this in mind, it's worth taking action now to check your credit score. You can do this with our Credit Monitor tool. This will help you understand your credit rating, and the things you can do to boost your score.
In addition, you'll have to pass a tough application process which includes lenders assessing things such as your age, job, income, your spending habits – and whether you're going to be able to afford repayments now and in the future.
Tips to help you remortgage
If you're looking to switch to a new deal on your current home – as opposed to taking out a mortgage to buy a new home – here's some pointers to help you on your way.
Be aware that if you are locked into your current deal, you may face early exit fees if you want to move before the end of the term

When looking at a new deal, remember to factor in all the fees so you know the true cost

Check your credit rating and take steps to boost your score

Be ready for lenders to scrutinise recent bank statements to check affordability
Act sooner rather than later
Don't delay if you plan on taking out a home loan – or remortgaging – as economic data suggests low interest rates could be short-lived.
With inflation now up at 2.1%, there is speculation the Bank of England could raise the base rate from the record low of 0.1% it was dropped to at the start of the Coronavirus crisis.
While this isn't a cause for alarm, if you want to take advantage of a rock-bottom mortgage deal, it's probably worth doing so sooner rather than later as these record low rates might not hang around.