Everything you need to know about property chains
Being part of a property chain can delay your plans to buy or sell a house. Here are our top tips for keeping it – and you – moving
What is a property chain?
A property chain is series of linked house purchases that all need to take place to complete the chain. If you are just buying, you will be at the beginning of the chain; if you only need to sell your property, you will be at the end.
Property chains exist because, once you're on the property ladder, you will usually have to sell your home to buy another house or flat. So if your sale falls through, you may not be able to buy the property you want – unless you can find another buyer quickly.
If you are buying from someone whose purchase stalls, they may also decide not to sell. People in the middle of a chain – where both the availability of the property they want to buy and the sale of their current home depend on other transactions going through – are therefore the most likely to have a problem.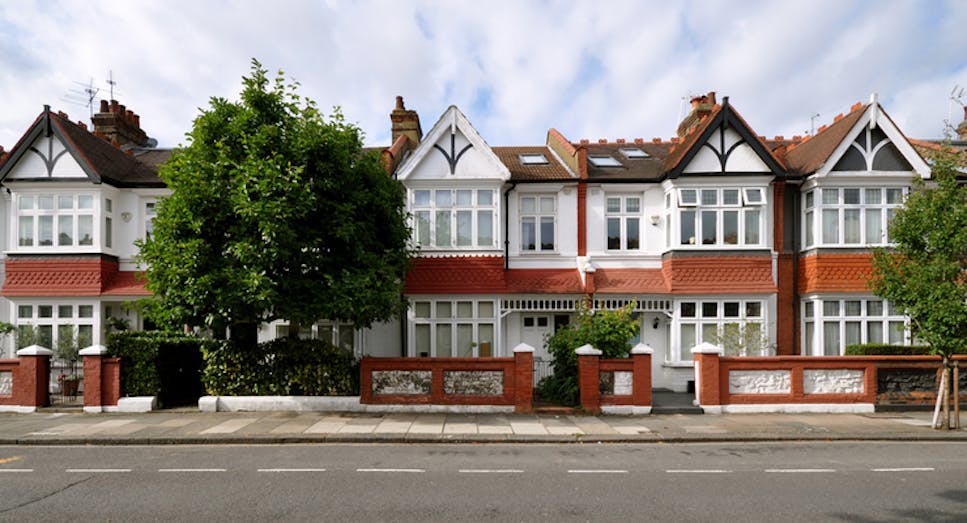 How long does it take to buy a house in a property chain?
Property chains do not always mean it takes longer to buy a house. If everything goes smoothly the sale could go through within a few months, but if things go wrong you could be waiting a long time, so it's wise to give yourself at least six months to buy a house in a property chain.
The more sales that need to go through, the longer the list of reasons the chain could collapse. These include:
One of the buyers is unable to get a mortgage

One of the sellers decides they no longer want to proceed

One of the parties falls ill or loses their job

One of the property surveys reveals unexpected structural problems
As property chains involve lots of people – including other buyers and sellers, and their estate agents, mortgage lenders, solicitors, and surveyors – the process can also be delayed by holidays or missed phone calls. Buying in a property chain can therefore take anything from three months to a year or more – though the latter isn't common.
What can I do if my property chain breaks?
When you are in a property chain, one sale not going through can quickly cause the whole chain to collapse. In most cases, this means looking for an alternative house or flat to buy and/or putting your home back on the market. It will usually also mean losing any money you've already paid out in related costs.
If the break is at your level, you may be able to take action to prevent it ending the whole chain. If, for example, your buyers drop out because their mortgage is not approved, you could ask your estate agent to get back in touch with anyone else who made an offer for your property.
If it's at another level, it's vital to find out what the problem is before deciding whether to keep waiting or cut your losses and pull out of the chain.
You can't always stop a property chain collapsing, but ways to reduce the risk include:
Having your savings readily available to cover all related costs (stamp duty, solicitor's fees etc.)

Getting a watertight mortgage offer

Buying a property that is chain free or is part of a short upward chain

Choosing a buyer who is not in a property chain

Selling your property and living in rented accommodation while you look for a new home

Buying a new-build property
How can I speed up a property chain?
Good communication is key to speeding up a property chain. You should stay in regular contact with your solicitor and estate agent, and if things aren't moving ask if you can contact the other people involved directly.
Other measures that can speed up a property chain include:
Getting your finances sorted as early as possible

Signing and returning all the relevant paperwork immediately

Using courier services or recorded delivery to prevent any delays

Keeping copies of all your correspondence

Including date clauses that give a timeframe for completion in the contract
What does chain free mean?
When you are looking to buy a property, one that is advertised as "chain free" is one that is available for you to move into as soon as you are in a position to buy it. It's an advantage, as it means there is no chance of the purchase being scuppered by the seller's purchase falling through.
There's still no guarantee the sale will happen. The seller could decide to take it off the market, or the survey could show up problems that make you reconsider buying it. But the chances of you being able to buy the property are higher nonetheless.
Just remember that sellers with a no-chain property may be less inclined to accept a lower offer because they're in less of a rush to sell. Conversely, if you are selling a house or flat, advertising it as chain free should help you to attract more potential buyers and will give you more bargaining power when it comes to getting the price you want.
First-time buyers can also use the fact they do not need to sell a property to buy as a negotiating tool. The most common form of chain-free house purchase is when a first-time buyer chooses a new-build property.
What does no upward chain mean?
A property with no upward chain is one being sold by someone who does not need the sale to go through to buy another home. Situations in which this is the case include when:
The property is a second home

The property is a rental house or flat

The seller is moving in with a partner

The seller has inherited the property