Porting a mortgage from one home to another
Find out all you need to know about how to move your current mortgage with you to your new home.
The ability to 'port' your mortgage could make or break your next house move. Here's a roundup of what you need to know.
What does porting mean?
Porting a mortgage means transferring your current mortgage deal to a different property when you move house.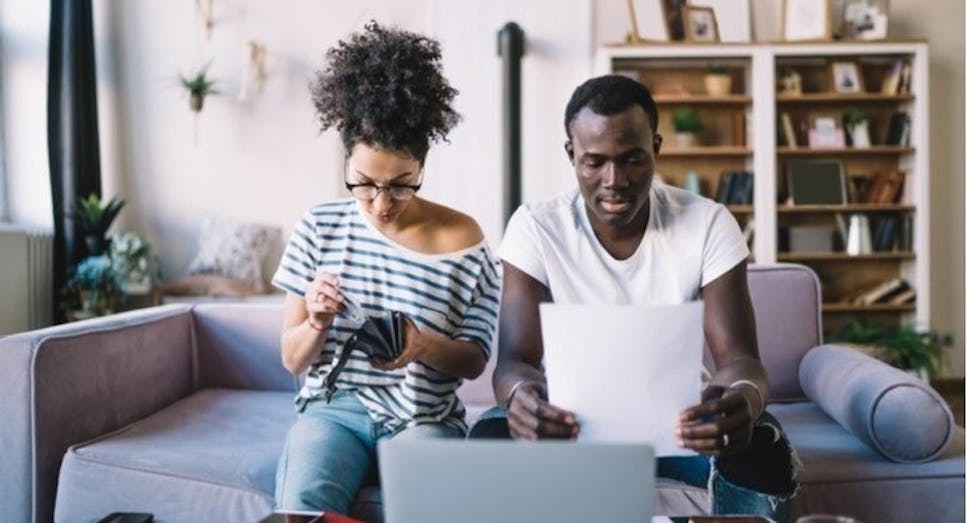 Why would you port your mortgage?
Most likely because you are tied into your current mortgage deal. If you were to pay it off and take out a new mortgage for your next home, you'd be hit with early repayment charges (ERCs).

Equally, you may not be tied in but want to keep hold of a particularly competitive rate.
Are all mortgages portable?
These days, the majority of mortgages – whether they are fixed or variable – are portable.
However, some smaller or more specialist lenders may not offer portable deals. It's also less common among buy-to-let mortgages.
It's always worth double-checking with the lender or mortgage broker whether a deal you are applying for can be ported.
Is porting a mortgage easy?
Of course, the process of porting a mortgage tends to differ from lender to lender. But on the whole, it is pretty straightforward and quite similar to a normal, standard mortgage application.

To evaluate whether you are a reliable borrower and meet the eligibility criteria, lenders will ask to look at your credit history, including your credit rating, income, and outgoings. Based on all this information, they will then make a decision.
Are there any circumstances where I won't be able to port?
It's not as simple as just packing up your mortgage and taking it with you to another property. The lender will underwrite the whole loan again, and the numbers will need to stack up.

Here are the most common reasons why it may not be possible to port your mortgage:
Your circumstances have changed: You are earning less, have bigger monthly outgoings, or your employment status has changed (i.e. from permanent to contractor)

Your credit score has gone down: You have missed payments on your mortgage or another borrowing

The new property is outside the lender's remit: For example, it's above a fast-food outlet or is of unusual construction

The lender's valuation of the new property is too low: This could limit the amount of borrowing you have available or access to the new mortgage deal you need
What are the advantages of porting a mortgage?
One of the most prominent benefits of porting a mortgage is that, if you decide to go down this route, you won't have to pay an ERC. This is because you're not leaving your existing deal.

What's more, the whole application process is likely to be faster and more straightforward, as you will have already provided your lender with all the information they require. But of course, if your financial situation and personal circumstances have changed in the meantime, you will need to let your mortgage provider know.

Finally, by porting a mortgage, you may have the opportunity to keep a low, affordable interest rate. This may be particularly useful if, at the time of your move, rates aren't very favourable.
What should I look out for when porting a mortgage?
As with everything, porting a mortgage can have its set of drawbacks too.

For instance, porting a mortgage is essentially a new deal, meaning that you will have to go through the usual application process. Even if you have been accepted on your existing mortgage plan, though, you won't necessarily be approved when applying for this new deal.

It's also worth bearing in mind that if you need to borrow additional funds, your lender may not allow you to add the extra amount to your current plan. This means you may end up with two separate mortgages and, therefore, may need to pay another arrangement fee and higher interest rates.
What happens if my lender refuses to port my mortgage?
If you cannot get out of your current mortgage or make the sums work for your new home, you'll just need to wait until your mortgage deal has ended. This may not be long if you have only tied in for two years.

If the lender declines on the basis of the property itself, you may want to consider if you want to buy or, at the least, get a comprehensive survey.
What happens if I port my mortgage to a more expensive property?
You can use any equity in your current home as a deposit towards your new one. Equity is the difference between what you sell it for and what you owe on your mortgage. Not to mention, of course, any savings you have built up.

But if the amount remaining exceeds your current mortgage, you'll need to top it up with additional borrowing.

Rather than being the same as your current mortgage, this extra slice of the loan will be priced on whatever deals the lender is offering at the time.

It's a good idea to try to marry up any tie-ins between the two parts of your mortgage. For example, if you only have one year remaining of a fix on your main mortgage, you may want to avoid two-year tie-ins on your top-up lending.
What about porting a mortgage to a cheaper house?
If you are downsizing or taking a step down the property ladder, you may be in a position to pay back some of what you owe to the mortgage lender. Most mortgage deals will allow you to repay up to 10% a year of the outstanding balance each year without a charge.

If you want to repay more than this and are tied into your deal, an early repayment charge (ERC) will apply.
Are there fees involved in moving my mortgage?
There are no 'porting fees' as such. That said, you may still be charged for a valuation that the lender will carry out to check your new property.
Can I still port if I don't sell and buy at the same time?
In some circumstances, there may be an unavoidable delay between when you sell your current property and when you buy the next one, including when the mortgage debt is paid back to the lender.

But in this case, most lenders will still allow you to port across the same deal. Usually, you'll be given a grace period of around three months.

While you will need to pay any ERCs initially, they will be fully or partially refunded when you take the loan onto the new property.
Your home may be repossessed if you do not keep up repayments on your mortgage.
Compare mortgage deals with MoneySuperMarket
Using a mortgage comparison tool can help you get a good idea of the kind of mortgage deals available. When you enter your information into MoneySuperMarket's mortgage comparison tool, you'll be able to compare example mortgage quotes from different providers.

Just tell us a bit about yourself, your financial situation, and your plans. We'll help you scour the market in search of the mortgage deal that is right for your pockets and requirements. Then, feel free to use our mortgage calculators to find out how much each deal would cost you overall.