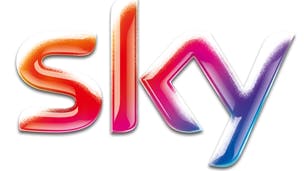 Good value deals and a handy data rollover system make Sky Mobile quite an attractive choice - but is it worth it?
Our Sky Mobile review in summary
Great value SIM-only plans, a wide range of handset deals that offer great upgrade flexibility, and the ability to rollover unused data all go to make Sky Mobile one of the best mobile networks around.
There are plans to suit all budgets and needs, excellent 4G coverage and well rated 5G, with Sky making use of O2's network to ensure virtually all of the UK can get its services.
Sadly though, roaming is no longer included.
Sky Mobile SIM-only plans
Sky Mobile has a simple, easy to understand range of SIM only plans. At the time of writing, these range from an entry level deal offering 4GB of data and unlimited calls and texts for just £6 per month on a 12-month contract, to a 60GB data plan with unlimited calls and texts for £22 per month.
5G access can be added for free as long as you have a 5G capable phone and 5G coverage in your area.
Sky Mobile's SIM-only prices represent good value and are boosted by Sky Piggybank, which lets you rollover unused data. You can either use this data yourself the next month, share it with up to seven other SIMs on your Sky Mobile account, or even put it towards the cost of a new phone.
Sky Mobile phone contract plans
Sky Mobile phone contract plans work slightly differently from the standard 24-month handset and data plans you get with most mobile providers.
It offers 24 and 36-month phone plans, with the monthly repayment covering the cost of the phone only. This can then be paired with one of its SIM-only deals.
And the good news is that if you take out a 24-month deal you can change to a new phone after 12 months with no extra charge. This rises to 24 months if you go for a 36-month phone contract.
More good news is that Sky offers the very latest smartphones, including the iPhone 14 and Samsung Galaxy S22 5G.
Sky Mobile coverage
Sky piggybacks off of O2's network, which means 99% of the UK population is covered by its 4G service. Only the most remote areas will struggle to get connected.
It also makes use of O2's expanding 5G network, which is now available in over 190 locations. There's faster 5G out there, but the fact it comes at no extra cost on Sky Mobile is a huge bonus.
Sky Mobile roaming
Sky Mobile no longer includes roaming as part of its deals. Instead, you'll need to pay £2 per day for its Roaming Passport Plus pass in order to access your allowance.
Although this isn't the most affordable solution around, it does have the bonus of working in Australia, Canada, Hong Kong and the USA, as well as the EU.
Roaming outside of Europe usually costs more, so this isn't quite as bad as it seems. Not ideal for frequent EU roamers, though.
Sky Mobile customer service
Sky Mobile is renowned for its excellent customer services. Online reviews show that customers' issues are dealt with quickly, with overall satisfaction higher than the biggest networks.
Ofcom's latest report shows low levels of complaints and low average call wait times too.
Sky Mobile stores and customer experience
Sky doesn't have its own mobile stores. Instead, you'll need to order your SIM online. MoneySuperMarket can connect you with the best Sky Mobile deals right now.
If you prefer chatting face-to-face to a representative, that may not be ideal – but if you're happy for customer service to be handled online, it does mean Sky can keep its overheads down and pass the savings onto you.
Sky Mobile deals and incentives
Sky Mobile has some handy incentives to entice new customers, including its excellent Piggyback service which lets you rollover unused data for up to three years. Streaming is also free for Sky TV customers, meaning bingeing the latest shows on NOW TV, Netflix or Prime Video won't eat into your data allowance.
Keep an eye out for sales throughout the year, with Sky Mobile often dropping the monthly cost of its data plans.
Sky Mobile pricing
Sky Mobile's SIM-only plans are competitively priced, especially considering they come with Piggyback and 5G access. You'll find similarly priced offerings from iD Mobile, which are available on rolling one month deals, while SMARTY also delivers great value for money when it comes to SIMs.
Sky Mobile's smartphone plans are good value, especially considering they can be spread across 24 or 36 months and come with the chance to upgrade early to a new device.
Pros and cons of choosing Sky Mobile
Pros:
Good value
Excellent customer service
Data rollover which can even be shared with other Sky customers
Cons:
Smartphone plans can be hard to get your head around
EU roaming costs extra
How does Sky Mobile compare with other networks?
Sky Mobile is a virtual network, meaning it uses O2's service to get you connected. Other, similar networks like iD Mobile, SMARTY and giffgaff deliver SIM-only deals with 5G for around the same price. However, Sky Mobile has better smartphone contract options than these providers.
The big names, including O2, Vodafone, EE and Three, also carry the latest phones, often on easier to understand 24-month deals, with the chance to upgrade early too. However, Sky's excellent customer service sets it apart from the top providers.