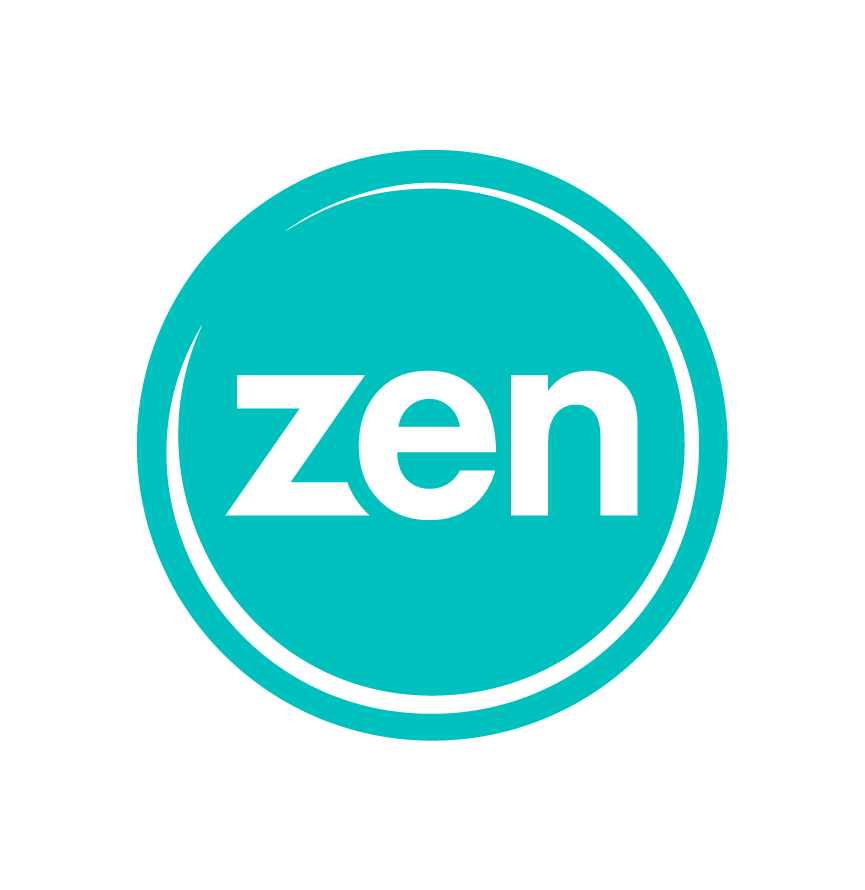 Alongside business broadband, Zen Internet provides fast and reliable internet to UK homes too. While it's less wallet-friendly than some providers, Zen offers best-in-class broadband and customer support. Read on to find out more.
Why choose Zen Internet?
Having established itself as a reputable broadband provider for UK businesses, Zen Internet has extended its fast internet service to homes as well.
It specialises in providing superfast and ultrafast broadband. While other providers are only just starting to roll out ultrafast connections, Zen Internet have years of expertise in this field.
Although it may be one of the pricier options in the market, it's hard to beat when it comes to speed, reliability and customer service. Its UK-based customer support team has consistently won awards, placing Zen Internet miles ahead of other providers for customer satisfaction ratings.
What broadband packages can I get with Zen Internet?
Zen Internet offers three levels of broadband package: Fast, Superfast and Ultrafast.
The Fast Broadband option has an average download speed of 10Mbps. As it uses ADSL technology, packages come with phone line rental.
Its Superfast packages come with average speeds of 31Mbps and 67Mbps, while its Ultrafast option can go all the way up to 900Mbps.
All packages come with unlimited usage, so you can enjoy your broadband to its fullest potential without having to worry about throttling, data caps or extra charges. They all come with a free wireless dual band router, too, to help maximise your connection.
One notable selling point is that Zen Internet gives you a static IP address. This means you can access your computer and files from anywhere in the world – a major plus point for gamers and remote workers.
And you can get all plans on a 12-month contract. Most providers like to tie you into an 18- or 24-month contract, so this is a useful option if you're looking for something a little more short-term.
For business customers, you can choose more options, like online backup, hosting options and high-end service and support.
Zen Internet fibre broadband deals
Zen Internet has a couple of fibre broadband packages to choose from.
Its Superfast option has two plans: Unlimited Fibre 1 and Unlimited Fibre 2, with average download speeds of 31Mbps and 67Mbps respectively.
It also offers Ultrafast broadband using G.fast and 'Fibre to the premises' (FTTP) technology. While many other providers have only just begun to roll this out, Zen Internet has been providing Ultrafast broadband for quite some time now.
What Zen Internet call packages are available?
At the time of writing (March 2022), standard line rental costs £16.99 a month. This base package comes with pay as you go calls as standard, but you can add more plans to your line rental:
Line Rental Plus – unlimited anytime calls in the UK to 01, 02 and 03 numbers
Calls to mobiles – comes in 250 minutes, 500 minutes and 2000 minutes bundles
International calls – available in 250 minutes, 500 minutes and 2000 minutes bundles
Not to mention, bundling your broadband with a landline can save you some money. It's free and east to switch your phone line – Zen Internet will manage the process for you, including contacting your current provider.
Does Zen Internet offer broadband only options?
Yes, Zen has broadband-only deals – its Superfast and Ultrafast fibre broadband don't need a landline.
However, if you're thinking of getting its Fast ADSL broadband package, this comes with line rental as standard.
What does Zen Internet offer?
.
Can I get Zen Internet broadband deals in my area?
You'll likely be able to get Superfast broadband where you live. However, Ultrafast broadband is rarer, and it's unlikely to be available outside major cities.
Zen Internet broadband deals for existing customers
While many major providers will throw in rewards and incentives to tempt customers, Zen Internet doesn't offer much in the way of extra perks.
Still, there's a nice friend referral scheme – for every friend that signs up following your recommendation, you'll both get a £40 gift voucher.
Plus, Zen Internet promises no end-of-contract price rises for as long as you stay on your chosen broadband package. This is a welcome benefit, as most providers tend to hike prices rather dramatically once your contract ends.
Zen Internet broadband set-up
If you're switching from another provider, it'll take around two weeks for your new broadband to go live. Meanwhile, switching your phone line takes around 10 working days.
What's the installation time for Zen Internet broadband?
If you need to install a new phone line, it'll usually take around two weeks.
If you're getting Ultrafast broadband, it's a little more complicated as a new fibre optic cable will need to be installed. Depending on your location and current set-up, times vary.
In both cases, Zen Internet recommends you get in touch with one of its experts on 01706 902573.
Zen Internet broadband customer service
For help and support, you can get in touch with Zen Internet's UK-based customer service team in several ways:
Phone – for tech support and customer queries, call 01706 902001 (lines are open 8am-8pm Monday to Friday, 9am-5pm on weekends). For sales queries, call 01706 902573 (open 9am-5pm Mon-Fri, and 9am-5pm on weekends)
Live chat – you can get in touch online via the live chat function, open 9am-5pm Monday to Friday
Email – send them an email at support@zen.co.uk
It's well worth mentioning that Zen Internet has won awards for its customer service. And as of March 2022, it's got a 4.2 rating on Trustpilot, putting it far ahead of other providers.
What's good about Zen Internet broadband?
12-month contracts
Unlimited usage with all broadband plans
No end-of-contract price hikes
Award-winning customer service and high customer satisfaction
What's bad about Zen Internet broadband?
More expensive than other providers
Limited range of packages to choose from
Set-up fee can be a little pricey
Deals lack the rewards and sweeteners you'd find with other providers
Compare Zen Internet against other UK providers
Frequently asked questions
Can I get Zen Internet broadband without a landline?
Yes, you can. Most of Zen Internet's fibre broadband packages are available with or without line rental. And you don't need to buy both at the same time – if you buy Zen Internet broadband by itself, you can always add a landline later on.
The only package that requires a landline is its Unlimited Broadband plan, which comes with phone line rental included.
What Zen Internet broadband speeds can I get?
Unlimited Broadband – ADSL broadband with an average speed of 10Mbps
Unlimited Fibre 1 – average speed of 31Mbps
Unlimited Fibre 2 – average speed of 67Mbps
Ultrafast Broadband – full fibre broadband with speeds of up to 900Mbps
How much is Zen Internet broadband?
Zen Internet is one of the pricier providers out there, with higher-than average monthly costs and set-up fees. However, its reliable internet and quality customer service means that customers are still left highly satisfied.
And while most providers like to raise prices after your contract ends, Zen Internet promises no price rises for as long as you stay with them.