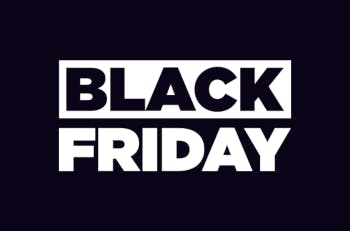 Shop Black Friday and Cyber Monday phone deals on MoneySuperMarket and save money on your new handset and SIM.
What is Black Friday?
Black Friday is one of the biggest days in the shopping calendar, when retailers offer an array of flash sales for a range of goods and services, including the latest mobile phone handsets and tariffs.
Black Friday is generally seen as the start of the holiday shopping period. While the tradition began in America in 1952, falling on the day right after Thanksgiving, it's made its way across the pond. Now, shoppers in the UK can also take advantage of fantastic Black Friday deals.
When is Black Friday and Cyber Monday 2023?
Black Friday falls on the last Friday of November, which means it's 25th November for 2022.That's just the beginning now, though. As Black Friday sales have grown, many retailers have started offering deals throughout the Black Friday weekend.
The Black Friday weekend sales finish the following Monday. Known as Cyber Monday, it's a day specifically created for online retailers and web-only deals. Cyber Monday 2022 is on 28th November.
Some networks may even launch early deals ahead of Black Friday. So, it's well worth keeping your eye out for offers around that time.
Compare Cyber Monday mobile deals
Finding the best Black Friday UK mobile phone deals is easier when you compare tariffs on MoneySuperMarket.
In just a few minutes, you can browse Black Friday and Cyber Monday mobile deals from all the major networks, including EE, O2, Three and Vodafone, as well as handset manufacturers such as Apple, Samsung and Google.
All you need to do is tell us what you want from your tariff, such as minutes, texts and data allowances, your handset or your network provider. We'll then put together a list of offers tailored to your requirements.
Once you've found the deal you want, just click through to the provider to finalise your purchase.
How to find the best Cyber Monday mobile phone deals
As we say, a quick and easy way to find the best Black Friday mobile phone deal for you is to compare plans on MoneySuperMarket.
In just a few minutes, you can browse many of the best Black Friday mobile deals from a range of major UK networks.
Depending on the network and plan, you may be able to get discounts on your monthly bill, extra rewards thrown in, or more data at a lower price.
Can I get an iPhone deal on Cyber Monday?
Certainly – plenty of networks will run Black Friday iPhone deals.
We recommend checking out the big four networks (EE, O2, Three and Vodafone), as these all offer pay monthly deals on handsets.
Are phone networks participating in Cyber Monday?
Absolutely. Most networks, from the major names to the smaller ones, will offer a range of tempting Black Friday deals on pay monthly phone contracts and SIM-only deals.
Networks participating in Black Friday include O2, Vodafone, EE, iD Mobile, giffgaff, VOXI and Smarty, among many others.
More Cyber Monday deals
If you're in the market for a new phone deal, Black Friday is a great opportunity to shop around. As well as Black Friday SIM-only deals, you can find tempting deals on top handsets, such as the latest Apple iPhone or Samsung Galaxy.
What's more, mobile phones aren't the only things on offer during Black Friday. You can also get some generous deals with your home broadband, whether that's discounts on your monthly bill or rewards added to your package for no extra cost.
As with mobile phones, the best way to shop around for Black Friday broadband deals is by comparing tariffs on MoneySuperMarket.