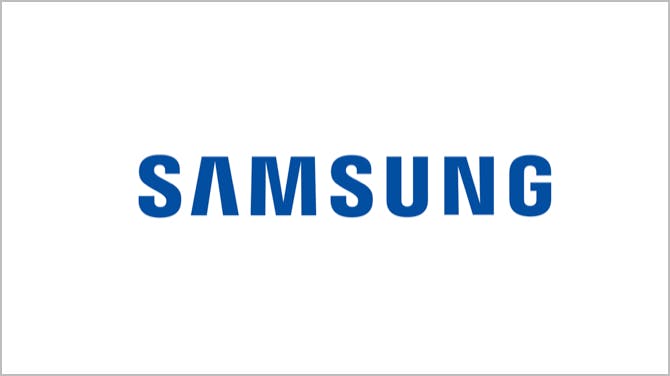 It's a full-screen phone that folds to fit in your pocket – here's the latest on the Galaxy Z Flip
Once again, Samsung has released a folding phone. While last year's Galaxy Fold opened up to the size of a small tablet, the new Galaxy Z Flip is a phone that you can fold in half – just like the old flip phones of the early 2000s.
It's also a good deal cheaper than the Galaxy Fold – but given that it's still a fairly whopping £1,299.99, is the Samsung Galaxy Z Flip worth the price? Here's everything you need to know.
At a glance
| | |
| --- | --- |
| Display | 6.7 inch FHD+ Dynamic AMOLED Display + 1.1 inch cover display |
| Resolution | 2636x1080 |
| Front Camera | 10MP selfie camera |
| Rear Camera | 12MP wide-angle camera + 12MP ultrawide with 4K video recording at 60fps |
| Storage | 256 GB |
| Memory | 8GB RAM |
| Battery | 3300mAh dual battery |
| Price | £1,299.99 |
Availability and price
The Samsung Galaxy Z Flip was officially launched on February 14th, but it might still be tricky to get your hands on one. Stocks are limited – in China, it sold out within 9 minutes of going on sale. You might be able to get a handset through Samsung's website or at Samsung Experience Stores across the country. In London, it's also available at Harrods and Selfridges.
The Galaxy Z Flip isn't cheap, currently retailing at around £1,300. However if you've already got a recent phone, trading it in could save you up to £450.
Design and display
The most notable feature of the Galaxy Z Flip is its folding screen – it works by using a special ultra-thin glass that bends just like plastic, but without the plasticky feel of earlier folding phones. When unfolded, the screen works seamlessly – but there is still a faintly noticeable crease along its middle.
However, there are already reports of the fragile glass breaking after being dropped from very short heights – so take care.
In addition to the main folding 6.7 inch screen, the Galaxy Z Flip also features a second screen on the cover you can use while the phone is folded. It's much smaller, at 1.1 inches and with a resolution of 300x112 – but you can use it to receive notifications, check the time or your battery level, or even use the selfie camera.
The phone comes in three colours – purple, gold, and black. There's also a special Thom Browne edition, decorated with the designer's logo and red, white and blue stripes.
Camera and features
The Galaxy Z Flip features two rear camera lenses – a 12MP wide-angle camera alongside an ultra-wide lens with a 123-degree field of vision, also 12MP.
That does mean it lags some way behind some of Samsung's other models, such as the Galaxy S20 – which features four cameras, including a 108MP wide-angle lens and a 48MP telephoto lens for a 100x high-resolution zoom. However, its folding form does give you some new photo opportunities – for instance, you could use the folding section as a tripod for long-exposure night shots.
Unlike the S20, the Galaxy Z Flip also isn't compatible with the new 5G standard. But it does have some nifty features – with the phone half-folded, you can use two apps at once.
Tech specs
The Galaxy Z Flip uses the Snapdragon 855 Plus – a boosted version of the chipset powering the Samsung Galaxy S20.
On the flipside, it features a 3,300mAh dual battery – a shade under the S20's 4,000mAh cell size. And unlike many recent phones, it's not waterproof.
Other technical features include:
8GB RAM
Wireless charging
7nm 64-bit Octa-Core Processor
High AOP mic