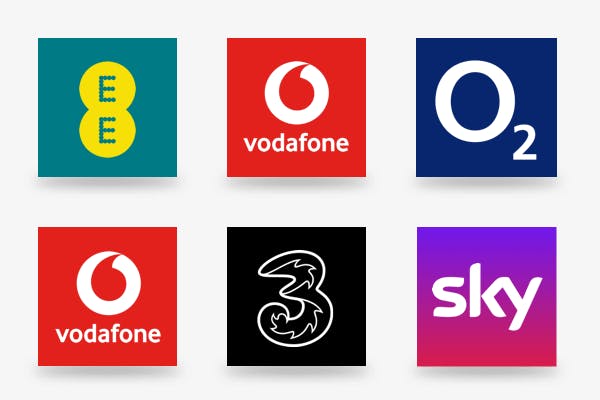 Voxi and giffgaff each offer excellent value SIM only plans, using Vodafone and O2's networks respectively to ensure widespread coverage across the UK. But how do they stack up against each other?
Does one outdo the other when it comes to extras and perks?
And which offers the most comprehensive deals? Read on and we'll reveal all in our Voxi vs giffgaff review.
Overall Winner in snapshot: giffgaff
Giffgaff just shades the head to head with Voxi. Its community based setup, excellent recommend a friend scheme and access to free roaming across Europe give it the edge.
There are other areas where Voxi wins out, offering WiFi calling and really affordable plans, but for us giffgaff is slightly better overall.
Voxi vs giffgaff: plans and pricing
Voxi and giffgaff both specialise in offering affordable SIM only plans, although you can choose to buy handsets directly from each provider if you wish.
Giffgaff keeps things simple with really affordable plans that offer 5G on a rolling, one ninth basis from just £6.
That includes 1GB of data and unlimited calls and texts. Voxi's prices are similarly competitive, with 15GB of 5G data and unlimited calls and texts for just £10 per month on a 30 day basis.
We love that both networks offer their 30 day deals without credit checks, meaning you can access them even if you have a bad rating.
When it comes to phones, both networks offer split deals, which involve paying separate monthly fees for a device.
Voxi lets you spread the cost over 30 months on a number of top of the range handsets, with the ability to shorten this term if you wish. You can then pair the phone with one of its 30 day SIM only deals.
Giffgaff offers smartphones on a similar basis, allowing you to take out 24 month contracts for some of the best new phones out there, including the iPhone 13.
In truth, this is all about the SIM only offers though. When it comes to this, it's impossible to split the Voxi and giffgaff.
Voxi vs giffgaff coverage
Voxi uses Vodafone's network, while giffgaff is based on O2's.
That means you get rock solid 4G coverage across the UK, although Vodafone is known for being slightly better in rural areas.
In towns and cities, though, there's not much to choose between the two.
The good news is that by going with a smaller network, you aren't missing out on being able to connect to the internet or make calls.
Voxi vs giffgaff speeds
Voxi serves up average 4G speeds of 21.4 Mbps, according to independent analysis by Opensignal based on its parent network Vodafone's performance. Giffgaff, which uses O2, can only manage 17.1 Mbps, a marked drop.
However, when it comes to 5G, Voxi starts at 73.3 Mbps, compared with 100.9 Mbps from giffgaff.
If you have 5G in your area and a phone which connects to it, then this is something you'll need to take into consideration.
Voxi vs giffgaff customer service
Neither network is large enough to figure in the latest Ofcom data about mobile customer service. Voxi has a TrustPilot score of 3.7 stars from over 18,000 reviews.
These vary between 5 star and 1 star reviews, suggesting very different experiences between customers.
Giffgaff is known for its community boards, where you can find all the latest news and updates, plus chat about your account with those in the know.
This is renowned for being a welcoming and helpful place, with giffgaff pioneering this approach to entice customers.
Voxi vs giffgaff Wi-Fi hotspots
As Voxi is part of Vodafone, it doesn't offer WiFi hotspots. However, giffgaff offers access across London Underground and at 8,000 O2 hotspots across the UK.
To get onto them automatically, you need to download the giffgaff app and follow the simple instructions on the giffgaff website.
These hotspots will come in handy for those with small data allowances or for anyone who wants to connect when 4G or 5G can't match the WiFi speeds on offer.
Voxi vs giffgaff roaming
This is where giffgaff really stands out. It offers 4G roaming at no extra charge across Europe, with a generous data cap of 20GB. This is as it should be.
Sadly, there's no giffgaff roaming for destinations further afield and no option for buying a global data plan on giffgaff.
Voxi charges £2 per day for roaming in Europe, but it does offer a European Roaming Pass which is cheaper for a longer trip.
Global Roaming Extra is available for long haul trips, but only comes with a very limited allowance of calls, texts and data. The latter is better than what giffgaff has to offer.
If you only travel in Europe and don't want to pay out for extra fees every time you go away, then giffgaff is the way to go.
Voxi vs giffgaff bonuses and rewards
Voxi biggest draw is its Endless Social Media. This is available on all plans, meaning you can use WhatsApp, Messenger, Facebook, Twitter and Snapchat without eating using up any of your data allowance.
It also offers Endless Video on its more pricier plans, so you can stream Netflix, Amazon Prime, TikTok and YouTube outside of your allowance. That is a major plus in our book.
Giffgaff, meanwhile, gives users £5 of credit for every friend they sign up to the network, with £5 going to their mates as well.
This has led to it becoming a word of mouth success, allowing some users to save a fortune on their bills in the process.
Voxi vs giffgaff 5G coverage
As giffgaff uses O2's 5G network, it has access to the best networks in more than 190 places.
Voxi uses Vodafone's less widespread service, which is currently available in around 120 places.
Seeing as O2 serves up faster 5G too, it's a no brainer to go with giffgaff in this instance. It also happens to have highly affordable plans with tons of 5G data too.
How do other networks compare against each other?