Do leaseholders need to pay buildings insurance?
If you own a leasehold flat then you may still be required to pay for buildings insurance, often through a service charge. However, this doesn't mean you should pay over the odds, as our guide explains.
What's leasehold insurance
Leasehold buildings insurance is buildings insurance for your property to cover any structural damage caused by storms, flood or fire, or burst pipes, for example.
With there often being a number of leasehold homes in one building, the confusion can often lie over whose responsibility it is to take out buildings insurance.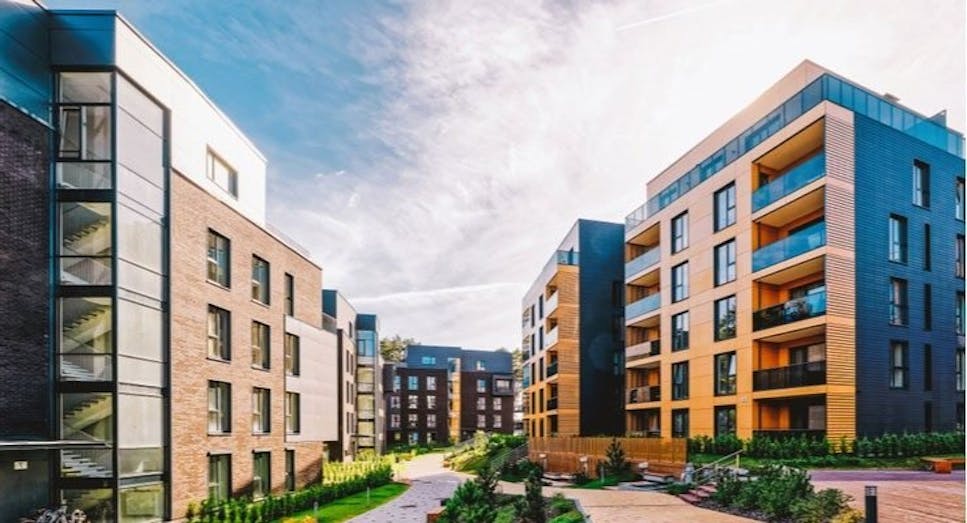 Who is responsible for leasehold buildings insurance?
This will depend on the terms of your lease. It may state that the freeholder of the building will pay for buildings insurance, with the leaseholders paying their share as part of the service charge.
Alternatively, and particularly if you are a leaseholder who also owns a share of the freehold, it could be your responsibility to get appropriate cover.
In this case, it's usually worth speaking to other leaseholders to find one policy to suit you all. Not only is this likely to work out cheaper, but it will also eliminate the chance of any flats being uninsured or insured to a different level, which could cause problems if there is a claim in the future.
If you are in doubt, you have a right to ask the freeholder if they've taken out a buildings insurance policy and what it specifically covers.
What does leasehold buildings insurance cover?
Buildings insurance covers the cost of repairing your home should it be damaged by
Vandalism and theft

Fallen trees, lamp posts and vehicles colliding with the property
The insurance will usually cover all the associated costs of repairing or rebuilding the property, including work from tradespeople, site clearance and even alternative accommodation for you and your family.
Buildings insurance concerning leasehold properties should also cover the communal areas, such as hallways and landings that are a joint responsibility, as well as shared gardens.
It will also provide liability cover for accidents if someone visiting the property is hurt and employer's liability if you have cleaners, gardeners or security staff, for example.
How much does buildings insurance cost?
The cost of buildings insurance will vary depending on a number of factors including the level of cover you need and the rebuild cost of your property. It's always worth shopping around to compare quotes before settling on a policy.
Based on buildings insurance quotes from July to December 2020, accurate as of January 2021
Is leasehold buildings insurance mandatory?
It's not required by law, but having buildings insurance may be a requirement for your mortgage. If so, your lender will stipulate this in their terms.
Even if it's not mandatory, having buildings cover in place is still a good idea. Should there be a problem with the structure of the property, it can often be expensive to put right – especially if it requires a rebuild.
Having several leasehold flats in one building also increases the chances of incidents. In this context, buildings insurance premiums can seem relatively inexpensive.
I received a demand for a share of the buildings insurance. Do I have to pay?
If your leasehold contract states that you are partly responsible for the buildings insurance, you are required to pay your share.
However, if you think you're paying over the odds for cover, you should be able to discuss this with the freeholder to see if you can switch to a cheaper deal.
What do I do if the freeholder is charging me too much for buildings insurance?
The first step is to speak to the freeholder or management company and discuss finding a cheaper deal. If you are prepared to do the searching, they may be open to this.
You might find the freeholder more agreeable to a change if you also join with fellow leaseholders at the property to state your position.
If you all agree you're paying too much for buildings insurance, there's more weight to your argument.
If you cannot agree a way forward with the freeholder or they won't negotiate at all, you could take them to a tribunal, where an independent judge will rule on the dispute. 
How much leasehold buildings insurance should I get?
If you need to arrange buildings insurance then together with fellow leaseholders you'll want to take out enough cover for the rebuild cost of the property – not the market value.  Our guide on calculating the rebuild cost of your home can help.
When should I get leasehold buildings insurance?
If you're buying your flat, you're legally responsible for it from when you exchange contracts. If buildings insurance is a condition of the mortgage, most lenders will insist you have it in place by then. You might also consider having contents insurance in place for the day you move in.
What other leaseholder charges will I need to pay?
As well as insurance, leaseholders face other costs – for example,  a service charge to cover communal maintenance or repairs, or an emergency or sinking fund for further upkeep of the building and grounds.
The more features your property has – such as a gym or concierge service – the higher the service charge. You're entitled to see the breakdown of this, including all receipts, to know exactly where the money is being spent.
You may also have to pay ground rent. Unpaid ground rent can go back up to six years, but can only be increased if it's stated in the lease or you agree.
What other insurance do I need as a leaseholder?
Contents insurance is the second part of home insurance that is often advisable whether you're a leaseholder, freeholder or a tenant in rented accommodation.
Contents insurance will give you financial protection for your belongings should they be destroyed, damaged or stolen. You can find out more about contents insurance in our guide.
Will insurance cover a water leak from the upstairs flat?
Yes, buildings insurance is designed to cover damage to your property – such as that caused by a burst pipe from an upstairs flat.
With leasehold properties often being adjoining flats, incidents like a water leak can be more commonplace and it underlines the importance of having cover in place.
Make sure you know who to contact if you need to make a buildings insurance claim. It may be the company in charge of ground maintenance, so keep the details in a safe place.
If your belongings were damaged by the leak, then that will mean a separate claim on your own home contents insurance. This should cover your possessions if they have been damaged by water leaks or flood.
Compare leasehold buildings insurance
Finding cheaper buildings insurance is quick and easy with MoneySuperMarket.
Just tell us a view details about the kind of cover you're looking for and we'll compare quotes from our leading panel of insurance providers to find you the best deal.
Make sure you check the policy specifies everything you need. Check for exclusions such as wear and tear or storm damage, and see whether communal areas are covered or your liability if someone is injured onsite. When happy with your policy, just click through to purchase.