Should you take out car insurance via a broker?
The pros and cons of buying car insurance through an insurance broker
What is a car insurance broker?
A car insurance broker is a person – or a company – who researches the motor insurance market on your behalf to find you a good deal. You tell them your personal details and requirements, and they come back with a list of options that meet your needs.  
If you take out your car insurance through a broker, the company should also be able to help if you have to make a claim – for example, by guiding you through the process or negotiating with your insurer.
Insurance brokers don't work for free, though. They generally receive a commission from the insurance provider of each policy they sell, which will be added to the cost of your policy.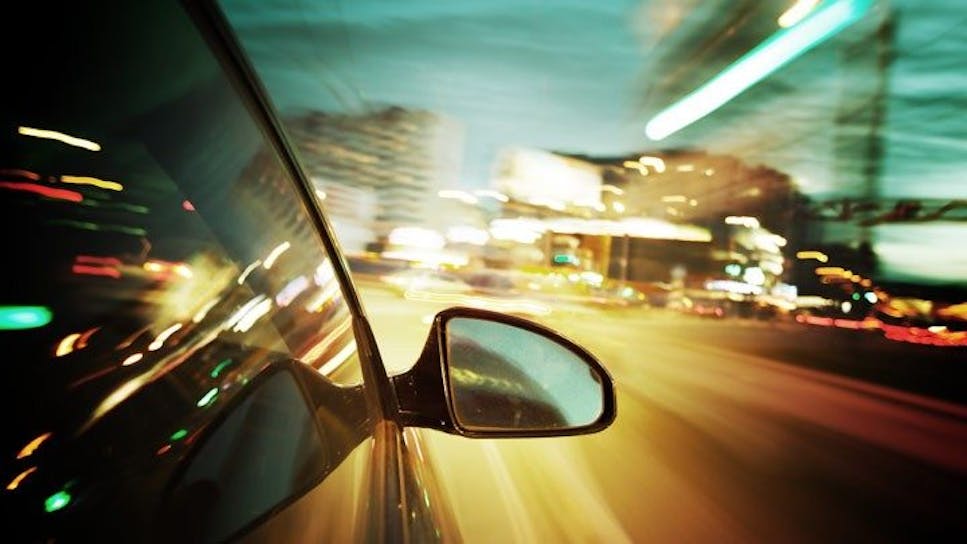 How do car insurance brokers work?
Brokers are independent middlemen who don't represent one particular insurer and are always required to put your interests first. However, while they can sometimes get access to special deals you can't find yourself, many companies only work with a limited panel of insurers.  
So, to know you're getting the best deal, you have to check out the deals you can get elsewhere – the best way is to use a comparison service such as MoneySuperMarket and compare the results with the policies proposed by your broker. 
Is it better to buy car insurance through a broker?
The advantages of buying car insurance through a broker include: 
Expert advice: Car insurance brokers should be experts in the car insurance industry, and should use their expertise to help you get a better deal on car insurance

Less time and effort: Using a broker should make it easy to arrange your insurance, while brokers can also often help you if you need to make a claim 

Preferential rates: Some brokers have relationships with insurance providers that allow them to negotiate lower rates on car insurance

Specialist insurers: A broker may be able to source car insurance quotes from specialist insurers (such as one that covers classic cars or kit cars) that don't deal directly with the public 
Remember, though, that many of the services offered by car insurance brokers are also available through price comparison sites like MoneySuperMarket.  
Is it cheaper to use a car insurance broker?
A car insurance broker's job is to find you the right car insurance for your needs at the lowest price. However, insurance brokers also take a commission from the insurer on each policy sold.  
So, it's possible that even if a broker finds you a better deal on car insurance, you will still pay more than with another insurer once their commission is taken into account.
This commission is usually included in your monthly or annual car insurance premiums – so it's not always immediately clear how much you're paying for a broker's services. 
What are the disadvantages of using a car insurance broker?
The main disadvantages of using car insurance brokers are that: 
Their commissions are added to your costs, making your car insurance more expensive

Many brokers only work with a panel of car insurance providers, meaning they won't search the whole market for the best deal for you 

Some car insurance providers will only sell direct, so you will never be offered their deals by a broker
What's the difference between a broker and an insurance agent?
Unlike brokers, car insurance agents – or insurance company sales reps – only sell car insurance from one single insurance provider.  
While you won't pay a commission to buy through a car insurance agent, you'll therefore only be offered one company's policies – which significantly reduces your chances of getting the best deal. 
What is a ghost broker?
A ghost broker is a scam company that claims to offer cheap car insurance deals, but actually provides fake or invalid cover that won't protect you if you need to make a claim. 
As it's illegal to drive a vehicle without at least third-party cover in place, taking out car insurance with a ghost broker could also lead to:
A fixed penalty 

Points on your driving licence

Your car being seized by police 

A charge to retrieve your car from an impound lot
The possibility of your car being destroyed 

Having to pay compensation and claim costs if you're involved in an accident
However, if you can prove you're genuinely a victim of fraud then you should be able to avoid any legal problems. In some cases, you'll also be able to claim back any resulting losses from the Motor Insurers' Bureau (MIB). 
How do ghost brokers work?
Ghost brokers commit insurance fraud via: 
Forging documents that look like authentic car insurance policy paperwork

Using fake details to enable you to pay less for a real policy that is invalid as a result 

Cancelling your policy after you've paid them for the policy and their broking services – leaving you with no cover
So if you take out car insurance through a ghost broker, you may only realise you've been scammed if you need to make a claim.  
What do I do if I think I've bought insurance from a ghost broker?
If you are concerned you bought your car insurance policy through a ghost broker, contact your supposed insurance company directly, or check whether or not your policy is included on the Motor Insurance Database.  
How do I avoid ghost brokers?
Ways to spot a ghost broker include: 
Their selling tactics: Be very wary of brokers who contact you through social media or messaging apps, public online forums, university message boards, clubs, pubs and bars, and motor garages

Their credentials: Look for brokers who are registered with the British Insurance Brokers Association and the Financial Conduct Authority, or buy direct via an insurance company website or a recognised comparison site like MoneySuperMarket that only shows deals from verified providers 

Their promises: If a broker is offering a deal or discount that seems too good to be true, it probably is

Their processes: Offering you cover without getting your information or details is a sure sign of a scam 
Compare car insurance with MoneySuperMarket
It's quick and easy to find cheap car insurance quotes when you compare policies on MoneySuperMarket. Just tell us a little about yourself, your driving history and the car or cars you want to insure, and we'll show you a wide range of suitable deals from FCA-approved insurers. 
You can compare quotes by the overall annual or monthly premiums you'll pay and the level of cover you'll get, as well as any extras included in the offer. And once you've found the deal you want, all you have to do is click through to the provider to finalise your purchase.