Insuring your first home
You've saved for an age, found the property, got the mortgage agreed and have a hopeful exchange date on the calendar. Now then, is the time to think about home insurance. We've broken down exactly what you need to know
Home insurance comes in two parts - buildings and contents. As a rough benchmark, if you could pick up your new house and turn it upside down, everything that stayed put, such as the walls, windows, and fitted kitchen, would qualify as buildings insurance and everything that fell out, such as your clothes, the carpets and the furniture, would come under contents insurance.
Buildings insurance can be called upon if the structure of your home is damaged, for example in a fire, flood or storm. You can claim for your belongings with contents insurance in these events too, or if you incur a theft or loss. Terms and conditions, such as the limit you can claim against one single item, vary between insurers, so always check the small print carefully.
Now you're a homeowner…
If you come from a rented home or house share, you may have bought contents insurance before, but buildings insurance will almost certainly be new to you. This is because, in rented accommodation, the landlord would be responsible for insuring his or her own bricks and mortar, while you will only need to insure your own belongings within it.
Most contents policies will cover your belongings against damage and lost while in transit, but only if you use a professional removals company
Now you are a bona fide homeowner however, you'll need both buildings and contents insurance cover in place. And if, like most people, you need a mortgage to buy your home, getting buildings cover will be a condition of the lender's agreement anyway. After all, the bank or building society will want to protect their own investment until such a time you've paid off your loan.
Even if you had the cash to buy your first home outright, buildings insurance is a no-brainer. Flood and storm damage affected 1,300 UK homeowners every day in 2012, according to the Association of British Insurers (ABI). And you would need a lot in savings to pay for potentially rebuilding your home!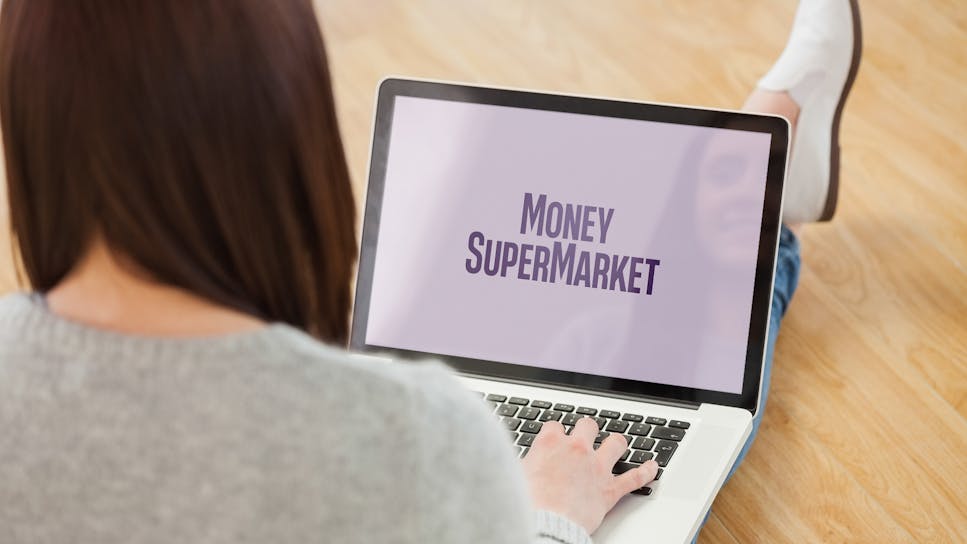 Where should I buy home insurance?
Years ago, it was a rule that you had to buy your buildings cover from the lender you were getting your mortgage from, but that's no longer the case. Now you can buy both buildings and contents insurance from any provider. But don't just opt for the first one you see. You could save money each year by shopping around for the cheapest home insurance policy and it doesn't mean you will have to skimp on the level of cover either. You compare policies and what each one offers at our home insurance channel.
When should I buy home insurance?
Don't wait until you have moved in though to buy your home insurance. Your buildings insurance should be in place at the point you exchange contracts with the seller of the property as this is when you become legally obliged to buy. 
Even with contents insurance, you will need to make sure you have your policy in place BEFORE you start moving all your things to the new house, as they could be damaged in transit.
Most contents policies will cover your belongings against damage and lost while in transit, but only if you use a professional removals company. The policy may also state that any delicate or fragile items are packed by the removals firm. Alternatively, the removal firm itself may offer 'goods in transit' insurance.
How much should I insure my home for?
When buying buildings cover, you'll be asked to put a rebuild value figure on your property. This is what it would cost to completely rebuild the house if it was razed to the ground.
But the price you paid for your home and its rebuild value are not the same thing. The main value of a home is in the land which varies enormously depending on location. The raw materials and labour required to build a house are much more consistent in price wherever you are in the country.
You can get an accurate estimate of your rebuild cost using the Buildings Cost Information Service's (BICS) free calculator here.
When buying contents insurance, it's simply a matter of estimating the value of each of your possessions (note this is the cost of replacing each item rather than what it is currently worth) and adding it all up to reach a total figure which is known as the 'sum insured'. The average value of a household's contents is just over £40,000, based on MoneySuperMarket data, but we have a tool to take some of the arithmetic out of it for you here.
What does home insurance cost?
Contents insurance will depend mainly on the postcode area of your new home, the previously-mentioned sum insured, as well as any extras you choose to add on (such as accidental damage cover). You will also pay less if you have previously built up a number of years where you didn't claim with a previous insurer. This is known as a no claims discount (NCD) but it may be a benefit for the future rather than one you can benefit from now. 
But when it comes to buildings insurance, the premium is mainly related to your home's rebuild value, and whether you live in an area prone to flooding. Again, this is the insurer taking a view on how likely you are to make a claim - and what it will cost it if you do.
As well as shopping around for the best home insurance deal, there are other ways to lower the cost of your premium, from taking your contents and buildings insurance with the same insurer, buying online, paying your annual premium in one lump rather than in monthly instalments, and increasing the level of excess (the first part of the cost of any claim) you're willing to pay upfront. You can read more about these legitimate tricks in our home insurance money saving tips guide.
Your home may be repossessed if you do not keep up repayments on your mortgage