Everything you need to know about home insurance
Learn all about home insurance and the protection it can offer before comparing quotes, so you can get the cover you need at the best price possible.
Home insurance is cover you take out to financially protect your home and belongings against things like loss, damage, and theft. It comes in two parts – buildings insurance, which covers the overall structure of your home, and contents insurance, which covers personal possessions on your property.
You can take out both buildings and contents insurance as separate policies, or you can take them out as one combined home insurance policy with one provider. 
What does home insurance cover?
Your home insurance policy should provide cover for your home contents and your building (if you own the home). You'll usually be protected against:
Fire damage: Cover for the cost of fire damage to both the structure of your property and the belongings you have 

Flood damage: Cover for costs resulting from damage caused by flooding caused by rainfall or an overflowing river

Storm damage: Cover for your home in the event of a storm – however insurers may differ in how they define a storm, and what damage they will cover

Burglary: Cover for the cost of replacing stolen items and repairing damage resulting from a burglary

Vandalism: Cover for criminal damage and vandalism to your property

Burst pipes and escape of water: Cover for damage caused by escaped water as a result of a burst pipe

Subsidence and heave: Covers damage to the structure of your home, and the cost of related repairs, resulting from subsidence or heave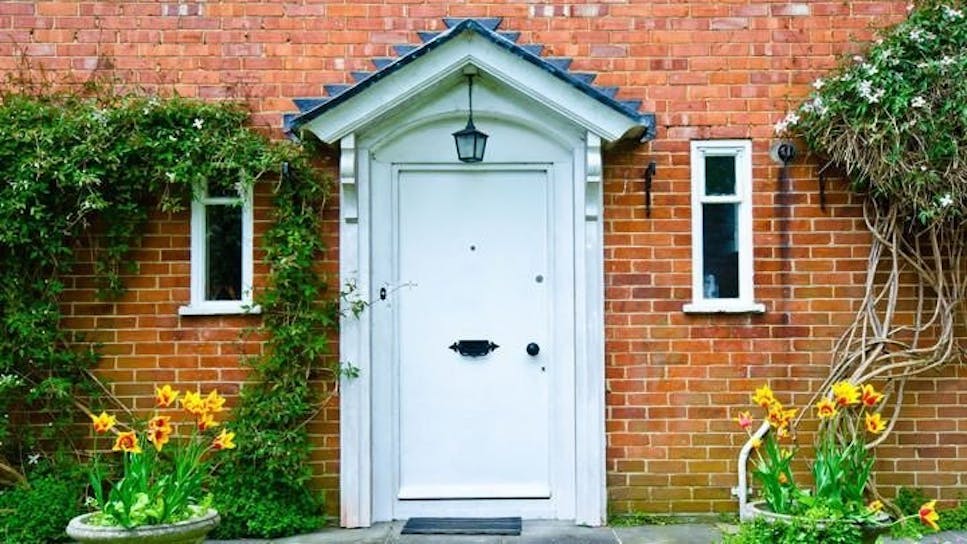 What does home insurance not cover?
Like all insurance products, your home policy is likely to have some exclusions – things that aren't often covered include:
Wear and tear

Lack of maintenance 

Deliberate damage

Damage caused by pets

Mechanical or electrical breakdown of old appliances 
What type of home insurance do I need?
Aside from covering your building, you can also get other types of home insurance for additional protection you might need:
Buildings insurance: Buildings insurance covers the structure of your home and its permanent fixtures and fittings – this means walls, roof, floors, built-in wardrobes, bathroom suites and fitted kitchens, as well as any extensions

Contents insurance: Contents insurance provides cover for your personal possessions kept in your home – including everything from carpets and curtains to furniture, clothes, gadgets and more

Renters insurance: Renters insurance is what you'll take out if you're only renting your home – it will cover your belongings only

Landlord's insurance: Landlord insurance is designed for those letting out a property – it's a legal requirement for landlords, and offers building cover as well as protection for any contents you own in the property

Temporary home insurance: A temporary or short-term home insurance policy offers cover for your home for a short period of time if required, usually because a standard policy won't offer the right protection. This could be because the home is going to be unoccupied for a long stretch of time – possibly due to a tenancy gap, renovations, holidays, or you're moving into a new home

Holiday home insurance: Holiday home insurance offers cover for a property you use for part of the year, which is then empty for the remaining time

Listed building insurance: Listed buildings are recognised in the UK as having particular historical interest, or having special architectural feaures. This can make your home unique and distinct, but it also means your property may be more difficult or expensive to insure 

Non-standard property insurance: Non-standard properties often won't qualify for cover under a standard home insurance policy. This includes properties with non-standard construction, those that are at a high risk of flooding, subsidence, or heave, or if it's of particularly high value

Unoccupied home insurance: If you leave your property unoccupied for a long stretch of time – usually over 30 days – then your normal home insurance policy won't cover you. You'll need a specialised 'unoccupied home' policy that offers protection for the unique risks posed by leaving your home unoccupied

Students home insurance: Home insurance for students offers helpful protection for home contents, including clothes, gadgets and books, if you're living in student halls or rented accommodation   
What extra cover can I get with home insurance?
When you take out home insurance, you'll have the option to add extra cover to bolster your policy – keep an eye out for the following:
Accidental damage: An accidental damage policy can be useful for situations like spilled wine on carpets or DIY mishaps – offering cover for damage that isn't usually covered by standard home insurance

Legal protection: A home insurance legal protection policy can help with home-related legal costs you might face, like conveyancing, or disputes with neighbours or tradespeople

Home emergency: Home emergency policies give you extra cover against surprise costs like plumbing and heating issues – often referred to as boiler cover – as well as problems with lost or damaged keys, pests, and broken windows and doors

Away-from-home: Away-from-home cover offers additional protection for your personal belongings, like laptops and mobile phones, against theft, damage and loss while you're out and about

Gardens: Garden insurance covers any furniture you have in your garden, as well as sheds and outbuildings, garages and more – you can even take out protection for plants, ornaments and barbecues

Bicycles: Bicycles might not be covered under standard home contents insurance, so you'll likely need to take out extra cover to protect against theft and repair costs
How to select the right home insurance policy
Selecting the right home insurance policy is crucial in ensuring you have the cover you need at the best price possible. It's important to compare the protection each policy offers, the amount you'll be covered for, and any exclusions named by the insurer.
Remember the cheapest policy isn't always the best option – it's better to look for a deal that offers everything you require from your home insurance, so you'll be able to see the cheapest policies that cater to your needs.
This is why it's always important to compare home insurance quotes – it's a quick and easy way to find a better deal.