Compare quotes for high value home contents insurance
Standard home insurance won't automatically cover items valued at over a certain amount – find out when you need to declare separate items or look for specialist cover
Looking for home insurance?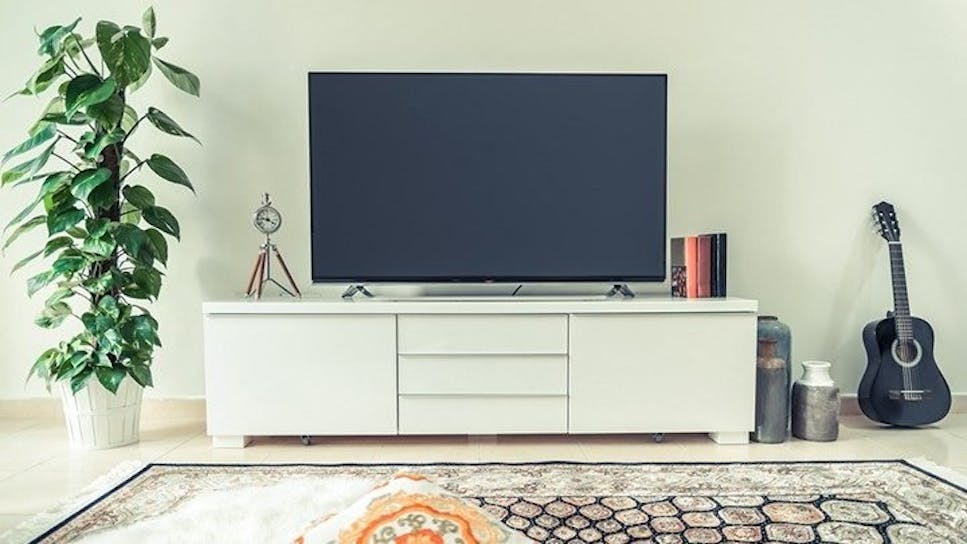 What is high-value home insurance?
High-value home insurance offers protection for your home and contents if they're worth more than a set amount. This will be defined by your insurer, but the cap normally falls somewhere between £1,000 and £2,000 for individual items or between £500,000 and £1 million for the whole building. 
Do I need high-value home insurance?
If you have any items valued at over the cap set by your insurer, or if your rebuild costs exceed their standard limit, you'll need to take out high-value cover to ensure you're fully protected. 
High-value contents insurance
Contents insurance covers the belongings you keep in your home – this includes your furniture, gadgets, appliances, and clothes to name a few.  
Are high-value items covered by contents insurance?
There will generally be two separate caps in place on how much you can claim for: 
A total limit for all your contents, usually around £50,000 to £100,000 

A single item value limit, usually around £1,000 and £2,000 per item 
If you have more expensive belongings, like art, antiques, jewellery or musical instruments that are likely to exceed these amounts, then you'll need to declare them separately as high-value items.
What are the most commonly insured possessions on home insurance policies?
The most commonly insured possessions on home insurance policies bought through MoneySuperMarket are laptops, tablets, notebooks and similar gadgets. This was followed by jewellery, bicycles, watches, and televisions. 
Contents Possession Type*
Laptops, tablets, notebooks etc
Jewellery
Bicycle
Watches
Televisions
*MoneySuperMarket data collected between January and April 2022, accurate as of May 2022.
High-value buildings insurance
Buildings insurance covers the structure of your home, and any permanent fixtures or fittings – for example a fitted kitchen or bathroom.  
Are high value buildings covered by home insurance?
Most home insurance policies will also set a cap at the amount they'll pay out to rebuild your home, usually somewhere between £500,000 and £1 million – be sure to check your policy documents to be sure. 
This will likely be enough to cover a standard three-bedroom home – however you might need a higher level of cover for:
Larger homes 

Specialist builds or non-standard construction, for example thatched rooves 

High end specification homes 

Listed buildings

Period homes  
Do I need specialist high-value home insurance?
You may require specialist insurance to cover certain expensive items – or at the very least, it might be worth considering, as you could get a better deal compared to including it on your home insurance. 
This would be particularly true if you have multiple items or a large collection, or particularly costly items. For example, you could consider:
How do I value my home and contents?
Valuing your home and contents is vital to ensuring you have the right cover in place for the best possible price. You'll need to determine the total value of your building and its contents separately. 
Valuing my building for home insurance
You can have your building insurance cover amount based on your property's: 
Market value: How much it would sell for on the market, factoring in location and value of land

Total rebuild cost: How much it would cost to rebuild it from the foundations upwards if it was destroyed 
It is generally better to use the total rebuild cost as this will be much lower than the market value – so it will cost less to insure. You can calculate it yourself using the rebuild cost calculator provided by The Building Cost Information Service (BCIS) of the Royal Institution of Chartered Surveyors (RICS).
However, it may be more accurate if you use a professional surveyor. 
Valuing my contents for home insurance
Valuing your home contents can take some time depending on how much you have, but the best way would be to go from room to room and note down everything you'd want to insure. You could also do an online search or get an expert valuation for any high-cost items. 
How do I make sure my items are fully covered?
Here are our top tips for ensuring your high-value items are fully covered: 
Protect: If you have a lot of valuables, many insurers will insist on a high level of home security, such as a burglar alarm or a safe

Update: If you buy or receive expensive items such as a new computer or a Rolex watch, contact your insurer to add them to your policy 

Check: The value of assets such as artwork can fluctuate, so conduct regular valuations to ensure you are not left unprotected

Photograph: Keeping photographic evidence of your belongings will help the police to trace them if they are lost or stolen  
Compare high-value home insurance quotes
Comparing home insurance quotes with MoneySuperMarket is a quick and easy way to find a good deal on cover for your high-value items. Just tell us a bit about yourself, your property, and the belongings you want to insure, and we'll search the market for quotes that match your requirements. 
You'll be able to compare deals by the overall cost of cover, the protection you'll get from the policy, and the excess you'll need to pay to make a claim. Once you've found the one you want, just click through to the provider to finalise your purchase.
Looking for home insurance?