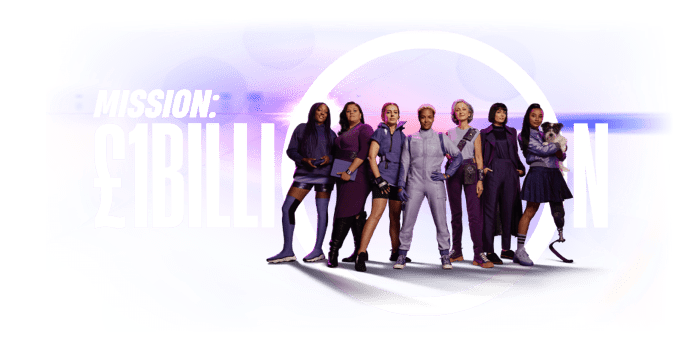 Sky Sports has been top of the table for decades. It has set the standard for coverage of football, cricket, golf and F1, its all-encompassing and bombastic style now seen on rival channels the world over.
The good news is that if you want in on the action, there are numerous ways of doing so.
And the even better news is that you don't even need a Sky subscription.
Read on we'll reveal the cheapest ways to get a Sky Sports package.
How do I get Sky Sports?
All major TV providers, including Sky, BT, TalkTalk and Virgin, offer Sky Sports. You can also secure its channels through NOW TV and with NOW Broadband.
To see what you can get and how much a Sky Sports package will cost, use our postcode checker now. It will tell you the best deals available in your area right now.
Best Sky Sports packages in 2021
There are various ways to get Sky Sports packages in 2021. A solid and dependable option is a NOW Sports membership.
At the time of writing this costs £33.99 a month and gives access to all Sky Sports channels and can be cancelled at any time.
The good news is that NOW TV can be accessed via most Smart TVs and set top boxes.
That makes this an attractive option for anyone who wants to watch Sky Sports without having to take out a long term contract or pay for additional channels.
Alternatively, Sky offers an excellent Sports package with over 100 channels not available on Freeview, plus 500 box sets. Handy for when live sport isn't on.
You can also secure Sky Sports via BT, TalkTalk and Virgin.
How much do Sky Sports packages cost?
Sky Sports packages cost from £33.99 upwards. Sky's own package, including 100 channels, costs £41, plus £20 setup costs.
BT's Big Sport package, which also includes its own sports channels, plus Eurosport, comes in at £40 per month if you add it to an existing BT Broadband package.
Virgin, meanwhile, offers M100 Broadband, weekend calls, over 200 channels and Sky Sports from £72 per month. In short, getting Sky Sports isn't exactly cheap.
However, if you're a sit-on-the-sofa sports fanatic, it's certainly less costly than going to the pub every time there's a big game on.
What can I watch on Sky Sports?
Sky Sports is best known for its wide ranging coverage of the Premier League. It shares live rights to 'the best league in the world' with BT, but has more games than its rival channels.
It also shows Women's Super League matches, EFL games and the Carabao Cup.
Cricket fanatics can get their fill too, with live coverage of England's men's and women's teams matches. There's a dedicated golf channel, as well as extensive coverage of F1.
The latter's race weekends are covered from every angle, right through from first practice to the chequered flag. It also has comprehensive NFL coverage.
In short, if it's worth watching, Sky Sports has got it.
Sky Sports on Sky
Taking out a Sky TV package used to be the best and only way to get Sky Sports. While that's no longer the case, if you want to get its sports channels in a straightforward way, opting for Sky as your provider is a good bet.
It has a variety of packages on offer. Its basic Sky TV and Sky Sports deal, for £41 a month, plus £20 setup, includes the eight main Sky Sports channels, plus 100 other live channels unavailable via Freeview, plus 500 box sets.
Alternatively, you can customise your package, starting with its basic £26 per month Sky TV and Ultimate TV Add On for £26 per month, then paying £20 a month for Sky Sports.
Sky Sports on TalkTalk
TalkTalk offers Sky Sports via NOW TV on its YouView set top box. That means you can access every Sky Sports channel by either taking out a rolling NOW Sports monthly package or opting for a Sports Day deal, which costs £9.98 and lasts 24 hours.
The latter means you can catch any big game of your choosing and still have time left over to watch whatever other sport takes your fancy.
Sky Sports on Virgin Media
Sky Sports is available on Virgin Media, but the packages it comes with aren't the cheapest, starting at £79 per month.
On the flip side, you do get 100Mbps fibre broadband included, as well as weekend calls via your landline and access to Sky Sports, as well as other non sport channels.
That's on an 18 month deal, so if you'd rather not commit long term and want flexibility, it might be best to look elsewhere.
Sky Sports on BT
BT has its own range of sports channels, but that doesn't mean subscribers to its TV service have to miss out on Sky Sports.
They can access the latter's channels using BT's Big Sport deal, which as well as including a NOW Sports pass also comes with BT Sport and Eurosport.
At £40 a month, it's a great bet for any sports mad TV lover. It's worth keeping in mind, though, that it's a 24 month package.
Sky Sports Passes on NOW Broadband
NOW Broadband offers monthly and daily NOW Sports passes. Its Sports Membership is arguably the best way to try Sky Sports, costing £33.99 a month.
It's a rolling, 30 day deal which can be cancelled at any time and comes with a Boost on a free month's trial, as well as access to 11 Sky Sports channels. Boost gives you Full HD at 50 frames per second and costs £5 extra a month once the trial is up.
For those who want a quick taster, the NOW Sports Day pass comes in at £9.98, with access to five Sky Sports channels. It's the perfect option for a big sporting weekend at a great, low price.
Can I get Sky Sports and BT Sport together?
Yes. You can do so through most providers. Sky offers Sky Sports and BT Sport for £65 per month, which although expensive does come with regular TV and box sets too.
BT lets you add Sky Sports as part of its Big Sport package. Virgin Media and TalkTalk also offer both Sky Sports and BT Sport together, although be aware that on TalkTalk the latter only comes in Standard Definition at the time of writing.
Can I get Sky Sports with no contract?
Yes. The NOW Sports monthly pass only costs £33.99 a month and can be cancelled at any time. This rolling, 30 day deal is probably the best way to watch Sky Sports right now.
Sky Sports deals for existing customers
All TV providers offer Sky Sports deals to existing customers. However, these vary depending on how long you've been with your provider and your existing package.
The best way to check is to contact them directly or log onto their website to see what's on offer.
Sky Sports deals for existing customers change all the time, but if you feel new customers are getting a better deal, then now is the time to see if you can get in on the action and save a few quid in the process.