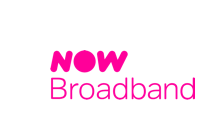 If you want to cancel NOW broadband, our guide will show you how and answer any questions you may have.
Cancel NOW broadband if you're out of contract
If your broadband contract has run its course, you're technically 'out of contract'. That means you're no longer tied to that one provider and are free to find a new deal without incurring any early termination fees.
Once you're out of your contract with NOW and want to switch providers, you don't need to cancel your agreement with them. In fact, you don't need to speak to them at all – just find a new deal, and once you sign up, they will take care of cancelling your old agreement and switching you to the new connection.
Compare our latest broadband deals
Switching broadband providers is easy. All you have to do is find a good deal – you can compare the best deals in your area using our smart tool. Sign up, and your new provider will take care of the rest.
*Average speeds are based on the download speeds of at least 50% of customers at peak time(8pm to 10pm). Speed can be affected by a range of technical and environmental factors. The speed you receive where you live may be lower than that listed above. You can check the estimated speed to your property prior to purchasing.
Cancel NOW broadband if you're under contract
When you signed up to NOW broadband, you may have agreed to a 12-month contract. If you're still within that period, you'll have to pay an early termination fee to switch providers before the contract ends (NOW also offers a no-contract broadband option which lets you switch at any time with no early termination fee).
You should contact NOW to find out what your early termination fee will be. Even if you do have to pay it, it could still work out cheaper to switch before your contract ends if you've seen a great deal elsewhere. Work out how much you would save by switching to the new deal now, and if it's more than the early termination fee, seriously consider switching early.
Once you decide to switch, let NOW know that's what you're going to do. Then sign up to a new deal to avoid having to go without broadband.
Our guide to leaving your broadband contract early goes into more detail.
Can I avoid NOW's cancellation fee?
There are certain situations in which you might be able to avoid the cancellation fee.
When you sign up to a new broadband contract, you'll have a 14-day 'cooling off' period during which you can cancel without incurring any charges.
If you're not getting your advertised speeds, you could also be eligible to cancel your contract without paying the early termination charge – though you'll have to contact NOW to see if it can rectify the issue first.
You also won't have to pay an early termination charge if you took NOW's no contract option (though this comes with a £60 activation fee you pay at the start of your deal).
Can I cancel for free if my broadband is too slow?
You might be able to. NOW is part of Sky, which has signed up to Ofcom's broadband code of practice. That means if you're not getting the average speeds that NOW advertised when you sign your contract, you can be released without any early termination fee.
You'll have to contact NOW first though, and give it a reasonable chance to fix the problem.
How do I contact NOW to cancel my contract?
You can contact NOW through its chat service on its website, or by calling 0330 041 2473.
Can I cancel without contacting NOW?
You can. If you're out of contract, just find a great deal then sign up to a new provider. They will cancel your deal with NOW and take care of switching you across to your new connection.
Do I have to return my NOW router?
You'll have to return your NOW router using its supplied packaging. But don't worry, you'll get a new router from your new broadband provider.