Pay for van insurance monthly
Times are tough. Steep tax, insurance and fuel costs are all combining to make owning a van expensive, and higher food prices, household bills and commercial expenses are heaping on the pain.
It's no wonder then that it's becoming increasingly challenging for drivers to pay for their van insurance upfront. Paying an annual lump sum payment for van insurance is costly and for some people, given their business cashflow, it's simply not affordable.
But this is where monthly van insurance comes in.  
Many insurers allow you to spread the cost of your cover over 12 months rather than pay your annual cost in one lump sum. Dividing your payments up in this way can be far more effective and may help you to manage your company costs better.
What are the advantages of monthly van insurance?
With a monthly van insurance policy, you will know exactly how much will be going out of your bank account each month and when the payment will be taken.If you are running a business and managing cashflow this can prove very useful and can help you to better plan your finances. Choosing a monthly van insurance policy gives you a lot more flexibility too. Not only can you adjust your payments according to a payment date that suits you, but you can also choose temporary van insurance if you don't want to commit to a long-term policy.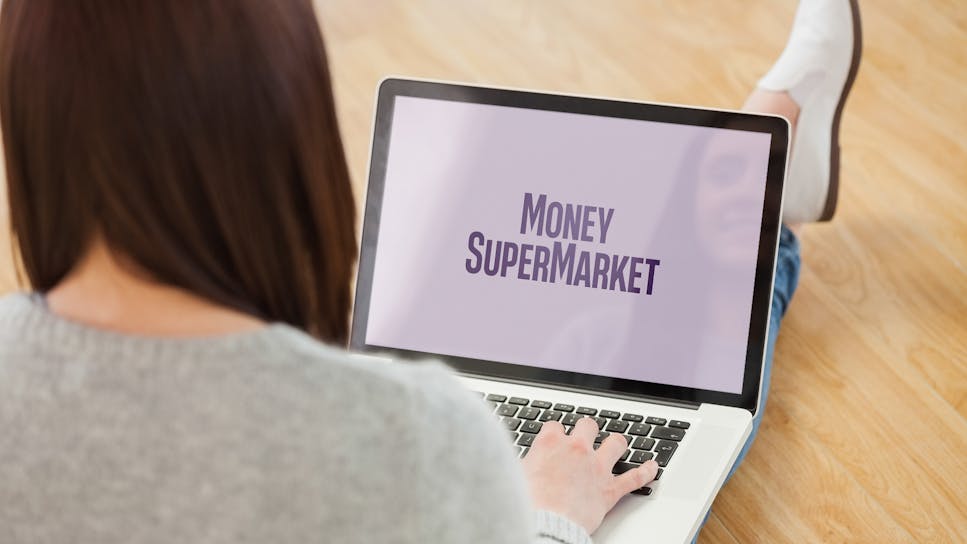 Are there any disadvantages of monthly van insurance?
One of the disadvantages of monthly van insurance is that it's often more expensive than paying annually. Many insurers charge interest on monthly payments, but you won't be charged this interest if you pay the full amount upfront.Interest rates will vary depending on the insurance provider so you should always shop around to compare quotes from a number of different van insurance providers to ensure you are getting the best deal. You can do this with ease through the MoneySupermarket online comparison service.Some insurers also charge a deposit with monthly van insurance. It therefore pays to read the small print carefully before choosing which insurer to go with.
What are the payment options?
Paying for your monthly van insurance premiums by direct debit is usually the easiest option as the amount you owe is taken straight out of your bank account and you don't need to remember to make the payment each month.Alternatively, you can pay for your monthly van insurance by credit or debit card but you will need to set up a monthly reminder so you don't forget the date of your insurance payment.
How can I get cheap monthly van insurance quotes?
There are a number of measures you can take to help keep the cost of van insurance to a minimum.The most crucial one is to shop around and compare deals carefully. By using the MoneySupermarket online comparison service, you will have access a range of quotes from leading UK van insurance companies. This will help you to find the right level of cover at the best price.You should be sure to do this every time your van insurance is up for renewal. Insurers don't tend to reward loyalty so if you stay with the same insurer year after year you'll end up paying more than you need to. The best deals are typically offered to new customers, not existing ones, so make sure you compare quotes – you could save hundreds of pounds by doing this.How much you pay for your van insurance will also depend on the level of cover you choose. 
Third party cover is the cheapest option but will only cover you for damage to a third party. It won't cover damage to your own van.

Third party, fire and theft is slightly more expensive and offers the same as third party cover but also offers protection if your van is stolen or damaged by fire.

Fully comprehensive van insurance is the highest level of cover but tends to be the most expensive. It offers protection for damage to your van, property and personal injury, as well as cover for any damage caused to others.
You will also get cheaper monthly van insurance quotes if you improve the security on your van and investing in anti-theft measures such as immobilisers and locks. These should be bought from accredited companies and get an expert to fit the alarm so you know your van will be secured correctly.Park your van in a locked garage at night if you can, or if not, in a private space, driveway or off-road. All of these are cheaper options than parking on a public road. If it's possible, reducing your annual mileage will also help to bring down the cost of your van insurance – although you should not be tempted to lie about this as it could void your policy. How much you pay for your cover will also depend on which insurance group your van falls into. There are 20 different van insurance groups and those in the highest group cost the most to insure, while those in the lowest group will be the cheapest. So it's worth taking this into account when buying a van. You can find out more on our page on van insurance groups. Finally, choosing to pay a larger voluntary excess will also save you money on monthly van insurance. But be aware you will have to pay this on top of your compulsory excess if you need to make a claim. Avoid making your voluntary excess so high you won't be able to pay it. For more ideas on how to reduce the cost of monthly van insurance, taking advantage of our money saving tips.