Compare cheap van warranties with our specialist partner Protect Your Family
A van warranty covers the cost of labour and parts over an agreed timeframe if your vehicle needs repairing due to mechanical or electrical failure. Every van warranty policy covers different parts and has different terms and conditions. Costs also vary depending on the type of cover provided, so it's important to shop around before you buy.
What are the different types of van warranty?
There are three main type of van warranty:
Manufacturer's warranty: This is the warranty that comes with a new van; in the UK these usually last for two to seven years. If you buy a used van from a manufacturer it may also come with a manufacturer's warranty

Independent dealer warranty: Independent dealer warranties are normally provided if you buy your van from a dealer or garage. They don't usually last as long as a manufacturer's warranty and may only run for a few months

Extended warranty: The final option is an extended van warranty, which is a warranty policy you take out yourself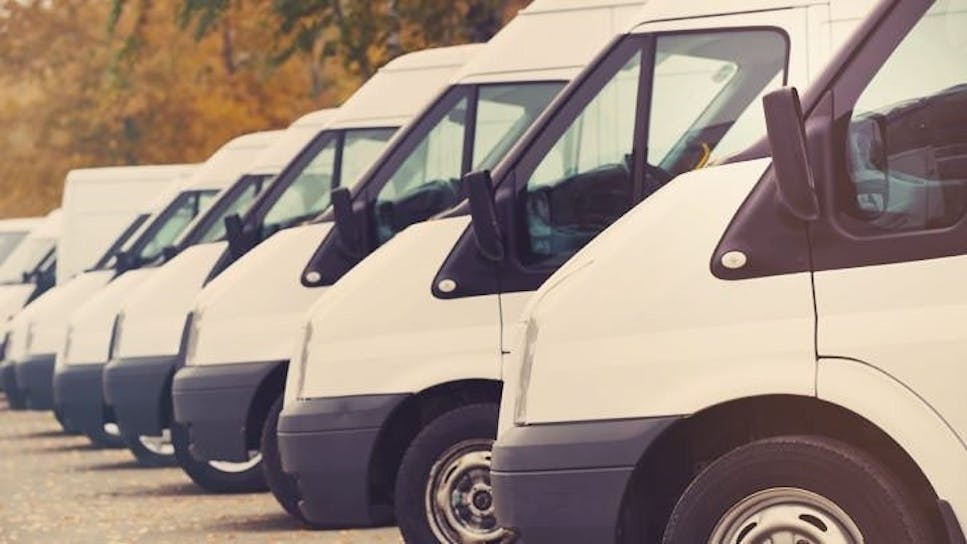 Do I need a warranty for a new van?
Van warranties aren't a legal requirement. They're generally used as a precautionary measure in case your van breaks down due to a fault, so if you don't have one, you'll be liable for any unexpected repair bills.
All new vans generally come with a manufacturer's warranty and most policies that last a year are eligible for annual renewal. But even with a manufacturer's warranty, it's important to check the cover provided, as well what you have to do to ensure your warranty stays valid. It may, for example, become invalid if you fail to regularly service your van or go over the maximum annual mileage limit.
Once you've checked the details of the manufacturer's warranty, you may decide it provides sufficient cover and buying an additional warranty isn't necessary. When it expires, you can usually choose if you want to extend it or shop around for a new warranty.
Buying a warranty for a used van
Newer vans generally come with an existing warranty, but for older makes and models you should consider:
Age: If the van is over a certain age, some providers might not cover your van with a warranty as it's more likely that parts will fail and replacements will be difficult to find

Mileage: Providers may also have limits on the mileage you can cover in your van

MOT or servicing: You may need to prove your van has been serviced recently, while if you have an older van you might need to show a valid MOT certificate to get cover
How much does a van warranty cost?
The price you pay for a van warranty will depend on a number of factors, including your age (older and more experienced drivers are generally seen as lower risk), the size of your van, and how much you use it (as the more you drive the van the higher the chance of you making a claim).
Our van warranty comparison service aims to provide you with all the information you need to buy the right cover for your vehicle. But exactly what is covered varies between policies, so always check the small print.
What's usually covered by a van warranty?
Most van warranties cover the cost of repairs to parts or components that fail on their own, for example the suspension. But the exact level of cover you'll get with a van warranty will depend on the policy you take out as well as the provider you choose.
Aim to take out a van warranty that covers:
Engine

Transmission

Gearbox

Suspension

Steering

Electrics

Fuel

Cooling system

 Brakes

Clutch

Battery
What's usually not covered by a van warranty?
Some repairs will fall firmly outside most warranties, including those involving replaceable parts such as batteries, bulbs, wheels and tyres. Wear and tear – such as to damage of brake discs and brake pads – is also generally not included. And neither are accidental damage, vandalism, or cosmetic repairs such as paintwork.
However, you can opt to have some repairs added onto your policy for extra cost.
What else should I be aware of when buying a van warranty?
When comparing van warranties, make sure you understand the difference between insured and uninsured products.
Insured van warranties are regulated by the Financial Conduct Authority (FCA) and covered by the Financial Services Compensation Scheme (FSCS), which will protect your policy – and therefore your vehicle – should the provider go bust.
Non-insured warranty providers may be members of the Motor Ombudsman Body (MOB). This means they must operate under a set code of practice and adhere to minimum standards.  
All warranty providers listed on MoneySuperMarket are backed by a trusted panel of insured and non-insured products that are covered by the either the FCA or the MOB.
Don't forget your van insurance
Remember that if your van insurance is due for renewal, you can also compare van insurance to see if you can save on your current deal.
How does our van warranty comparison work?
Here at MoneySuperMarket, we've teamed up with protectyourfamily.co.uk to provide you with a van warranty comparison service.
Protectyourfamily.co.uk is a trading name of Comparison Creator Limited, a company registered in England and Wales (Registration Number 07336373). Comparison Creator Limited is authorised and regulated by the Financial Conduct Authority (Firm Reference Number 832239).