Electric van insurance: everything you need to know
What does electric van insurance cover?
You are legally required to have insurance to drive an electric van, whether you are using it for work or not. As with standard van insurance, there are usually three different levels of cover to choose from: 
Comprehensive cover: Comprehensive electric van insurance covers your vehicle if it's accidentally damaged by you or another driver, or by fire or theft. It also covers any damage you cause to other people or vehicles while you're driving 

Third-party only cover: Third-party only electric van insurance is the minimum level of cover with which you can drive an electric van. It covers damage to another person's vehicle or property – but not to your own 

Third-party, fire and theft (TPFT) cover: Third-party, fire and theft electric van insurance provides third-party-only protection, as well as cover for damage caused by fire, lightning, explosion, theft or attempted theft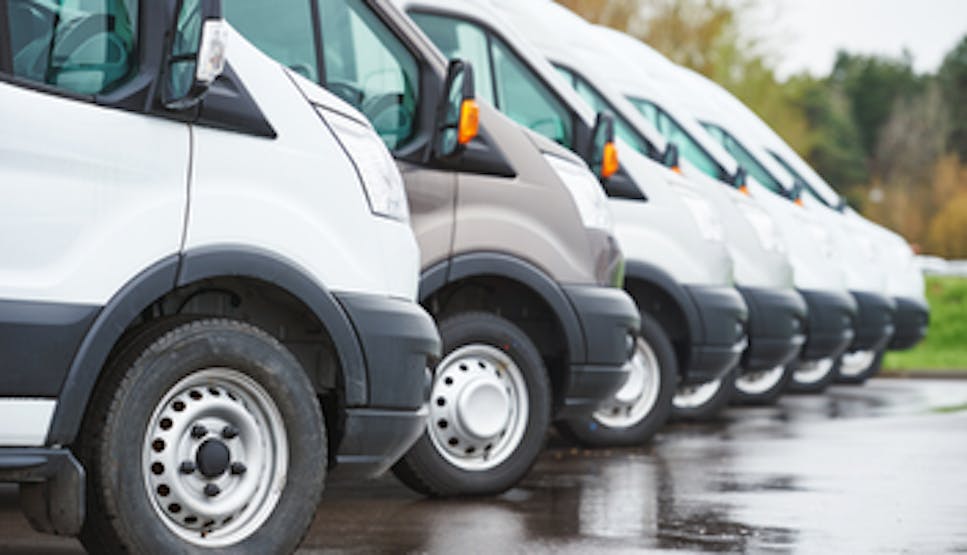 What are the advantages of an electric van?
You won't be able to buy a new petrol or diesel fuelled van after 2030 under government plans to boost take-up of electric vehicles. So, with petrol prices at record highs, choosing an electric van now could prove a wise move. The advantages of driving an electric van in 2022 include: 
Plug-in grant: you can get a 35% discount (capped at £2,500 for small vans and £5,000 for large vans) on most electric vans thanks to the governments plug-in grant, which is paid directly to vehicle dealerships and manufacturers. However, the grant is only available if the model you choose is government approved.  

Homecharge scheme: you can also get up to £350 (including VAT) off the cost of installing a home charger through the Electric Vehicle Homecharge Scheme 

No vehicle tax: electric vans have no emissions, so you won't need to pay vehicle tax under current rules 

No congestion charges: All fully electric vehicles are exempt from congestion charges such as the one in London under current rules 

Lower fuel costs: no more checking petrol or diesel prices 

Quieter driving: electric vans make very little noise compared to diesel or petrol vans 

Automatic and easy: you won't have to worry about changing gears 
What are the disadvantages of an electric van?
Electric vans are often more expensive to buy than conventional models. Other potential disadvantages of driving an electric van include: 
Charging time: electric van batteries can take up to 10 hours to fully charge the battery  

Range: Most new electric vans can cover at least 100 miles when fully charged, but they may not be the best choice for long-distance journeys 

Cold weather: cold weather can reduce the mileage your electric van can do, as can carrying heavy loads 

Repairs: as electric vans aren't yet as popular as conventional vans, they can be more expensive to repair 
How can I get cheap electric van insurance?
The best way to find a good deal on electric van insurance is to compare the policies on offer from a range of different insurers. With MoneySuperMarket, it only takes a few minutes to compare electric van insurance from many of the UK's leading insurers.  
Other steps you can take to lower the cost of electric van insurance include: 
Choose a low insurance group van: When shopping for an electric van, choosing one that falls into a lower insurance group can help to cut your premiums 

Lower your mileage: Reducing the time your electric van spends on the road can help to lower your costs, as it means you're less likely to be involved in an accident 

Pick a higher voluntary excess: Choosing to pay a higher voluntary excess towards any claims shows insurers you are not going to make lots of small claims 

Take extra security measures: Insurers sometimes offer discounts when you take steps to keep your electric van more secure, such as parking it in a locked garage overnight  
Our expert says
"Diesel is often the default choice for vans - it still accounts for most new van registrations. But there are plenty of reasons to consider an electric van, especially if you work out everyday running costs rather than just the upfront price. Business owners that have made the switch to electric often say how popular their decision has been with customers and an electric van can be ideal for last-mile deliveries."
Things to consider when getting an electric van
The best electric van for you will largely depend on how you intend to use it. Things to consider when buying an electric van include: 
Buy or lease: you can choose to buy or lease an electric van, and in some cases, you can also choose to buy or lease the battery that powers it

Charging point: it can cost around £1,000 to install a charging point at your home or workplace, although home chargers can be subsidised by the government's Electric Vehicle Homecharge Scheme

Warranty: most EVs come with battery and electric motor warranties of between five and eight years, but the warranties on the rest of the parts can vary a lot between manufacturers

Range: while new EVs can often do more than 250 miles on a single charge, older models can often do just 100 miles
What are the benefits of an electric fleet for my business?
Using electric vans for your business fleet can be good for your reputation as it shows your customers you are serious about managing your environmental impact. On top of the various discounts and exemptions (you can claim up to 1000 plug-in van and truck grants for your business each year), having electric vans also allows you and you employees to benefit from tax breaks, such as: 
Thanks to a 100% first year capital allowance, you can offset the cost of buying new electric vans against your company tax bill

Employee company car tax on electric vehicles is lower than on conventional vehicles
If you need to insure more than one electric van for your business, you can also save money by taking out fleet van insurance to cover all your drivers and vehicles. 
Do I have to have a specific energy contract at home to charge my electric van?
No. While there are tariffs aimed specifically at owners of electric vehicles (EVs) who use their home electricity to charge their vehicle. However, you don't need to be on one of these tariffs to charge your electric van at your home.  
Is insurance cheaper for a normal van or an electric van?
Electric van insurance is generally more expensive than insurance for a similar model conventional van. However, prices are coming down as the number of electric vans on UK roads rises, with some insurers even offering discounts to those who choose greener vehicles. As with standard van insurance, the premium you pay will also depend on factors such as your age and driving history as well as how you plan to use your electric van.  
Compare van insurance quotes
Just like electric car insurance, you can compare electric van insurance quotes with MoneySuperMarket. Comparing van insurance quotes on MoneySuperMarket is the easiest way to find a cheaper deal for cover. All you need to do is tell us a little about yourself, your van, and your driving history, and we'll put together a list of deals from a wide range of providers. 
You can sort these by the level of cover provided, and can also check any add-ons included either as standard or for an extra fee. Then just click through to the provider of the deal you like best.   
As with all insurance policies, you should remember that the cheapest available quote isn't necessarily the best. We recommend you aim for a balance between cost and coverage, as this ensures you have the right protection for the right price and you avoid being over- or under-insured.