Sealing the deal – A step-by-step guide to getting from offer to completion
Buying a house can be a complicated process, particularly if you have never been through it before
So here's our step-by-step guide on sealing the deal, from offer to completion.
1. Assess what you can afford to spend
Your first step should be to work out exactly what you can afford to spend on a property.What size deposit do you have and how much can you afford to spend on your monthly mortgage repayments?Draw up a list of all your monthly expenses and see what's left over – this will be the maximum you can afford to spend on your mortgage each month.Use a mortgage calculator to work out how much you can borrow from a lender and speak to a mortgage broker for some free advice.Our mortgage partner, London & Country, offers free, independent advice on 0800 073 2310 from a landline or mobile seven days a week.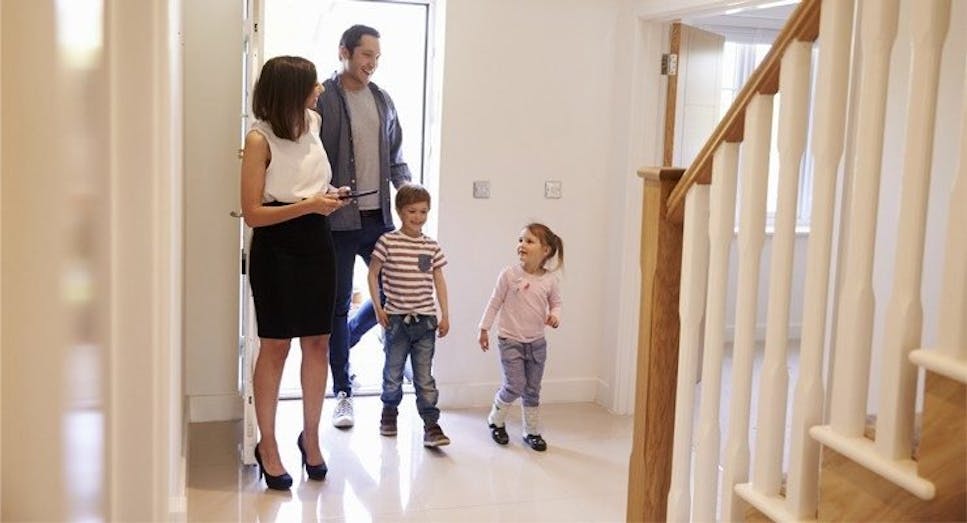 2. Do your research
Once you know your spending limits, you can start looking for properties.Start by researching the area that you'd like to buy in, taking into account house prices, proximity to local schools, public transport links and anything else that could affect your decision.Once you've decided on an area, contact estate agents and search the internet to find a shortlist of potential homes, then set up viewings as soon as you can.
3. Make an offer
Once you've done your research, viewed a range of properties and found one you'd like to buy, it's time to think about putting in an offer.This should include the amount that you're willing (and able) to pay for the property, as well as any conditions that go with it.To help you decide how much to offer, factor in how long the house has been on the market and how much similar houses in the area are selling for.It's usual to offer 5% to 10% below the asking price. But if the house ticks all the boxes and there has been a lot of interest in the property, you can always offer the asking price or above. 
Making an offer in Scotland
If you're looking to buy a property in Scotland, the offer process is a little different.Properties in Scotland are marketed as 'fixed price' or 'offers over'. 'Fixed price' means that, in principle, if you offer this amount it will be accepted, while 'offers over' tells buyers that the seller is expecting – and potentially will only accept – an offer that exceeds this amount.Once you've decided upon the amount you're going to offer, pass this on to your solicitor who will then make the offer for you - unlike the rest of the UK where you can make the offer directly to the estate agent. 
4. Survey the property and complete legal checks
After the seller has accepted your offer, it's time to carry out a property survey. The aim of this is to find out the exact condition of the property.There are three types of property survey available:
Condition Report
This is the most basic type of survey. It won't go into detail, but it will give a traffic-light rating for the general condition of different parts of the property.If you're buying a modern home, this report is probably the most suitable. It typically costs between £100 and £250.
Homebuyer's Report
A Homebuyer's Report is by far the most common survey, and is suitable for modern homes or standard older buildings in reasonable condition.The surveyor will carry out a thorough inspection of the house and identify any problems, such as subsidence or damp. It typically costs between £250 and £400.
Full Building Survey
For older properties, it may be wise to get a more detailed survey to check for any structural defects.This is known as a Full Building Survey and it includes a comprehensive breakdown of any issues, as well as advice on any repairs that should be carried out. You can also request approximate costings and timings for any work that needs to be done.It costs around £1,000.At the same time, your solicitor should be carrying out any necessary legal checks.
5. Finalise the offer and mortgage
If the survey of your new property raises any issues that will be expensive to fix, you may decide to renegotiate on price. Or you may simply decide to pull out of buying the property all together – it's not too late to do this.If everything runs smoothly, however, you'll then need to talk to your mortgage lender and get your mortgage finalised.
6. Exchange contracts
The next step is to exchange contracts. Once you have exchanged, the property sale becomes legally binding on both sides, so make sure you are 100% happy before you sign anything.At this point, you may have to pay a deposit of around 10% of the agreed price.You should also take out buildings insurance on your new home as you are now legally responsible for the property.
7. Completion
The final step in the buyer's process is completion. Completion is when you make the rest of the payment to the seller in exchange for the deeds and keys to the property. You can now move in!The time between exchange and completion can be up to four weeks (on average).
Please note: any rates or deals mentioned in this article were available at the time of writing. Click on a highlighted product and apply direct.