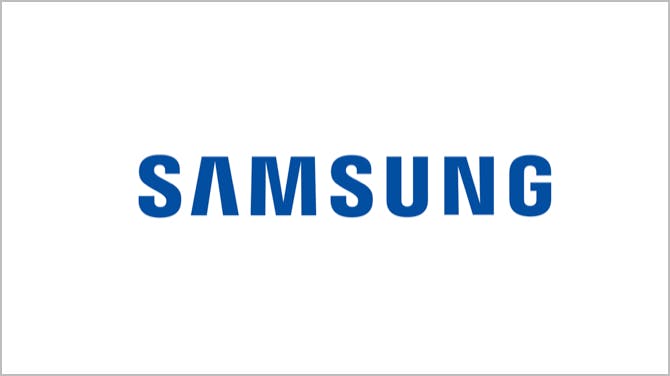 The A12 is an excellent mid-range phone with a large screen and quad-lens camera. It's a lot of phone for not much outlay.
The Samsung Galaxy A12's key features
The SSamsung Galaxy A12 is one of the Korean tech giant's more affordable phones.
Despite its low price point, it comes with a plethora of features to satisfy those after a decent device that won't break the bank. This includes:
● A 6.5-inch LCD screen
● A quad lens camera with 48MP main shooter
● Massive battery which can last easily for two days
● microSD support as well as storage up to 128GB
Galaxy A12 dimensions
The Samsung Galaxy A12 is a big device, measuring 164 x 75.8 x 8.9 mm.
That gives it space for a vast 6.5-inch screen, ideal if you want to watch movies or stream TV on the go.
How good is the Samsung Galaxy A12 Camera?
With four lenses, the Galaxy A12 is designed to show the way for rival budget devices. It has a main 48MP lens, backed up by a 5MP and two 2MP sensors.
This means that it can take decent enough images for social media, as well as shoot decent snaps in low light.
Naturally, it can't match up to the prowess of Samsung's tricked out Galaxy S22, but if you want to be able to take the odd photo while out and about, it does the job.
The 8MP selfie camera is more than capable, while the ability to shoot Full HD video is also welcome.
With 4K shooting now more common, budding YouTubers may want to look elsewhere.
How good is Samsung A12 design?
There's no getting around it. When the price point is so low, you get what you pay for.
That's not to say the Galaxy A12 is poor in the design department, rather that it is a plasticky take on the more solid, metal and glass creations for which Samsung is now well known.
If you can live with that, then it's no issue. But if you must have cutting edge design, then maybe you need the fancier Galaxy A52s or even the top end Samsung Galaxy S22 Ultra.
How good is the Samsung Galaxy A12 display?
At 6.5-inches, the Galaxy A12's display is vast. Unsurprisingly, it utilises LCD rather than OLED tech, so it doesn't appear as bright or sharp as more expensive phones.
Its 720p resolution is also well down compared with other Samsung models.
However, the size does mean that streaming video looks good. If you want a large screen phone but don't want to see your bank balance drained every month, then the A12 is a great way to go.
How good is Samsung Galaxy A12 battery life?
This is an area where the Galaxy A12 truly stands out. It makes use of that huge frame to house a massive 5000mAh battery.
This power pack means it can easily last two days on one charge, a huge deal for any smartphone. If you don't use it much, you can push it beyond the 48 hour mark too.
What are the key differences between the Galaxy A12 and the Galaxy A51?
The Galaxy A51 ups some of the Galaxy A12's specs in crucial areas. It has the same 6.5-inch screen, but uses better OLED tech to offer a more eyeball popping display.
Its resolution is also higher, at 1080p.
Its quad camera is the same, but can shoot sharper 4K video. However, the Galaxy A12 comes with a larger battery, 5000mAh rather than 4000mAh.
In all, the Galaxy A51 is a better phone, but the Galaxy A12 can be picked up cheaper.
Galaxy A12 pros and cons
Pros
● Affordable
● Huge screen
● Epic battery life
Cons
● Plasticky design
● Older model that feels outdated
How does Samsung compare to other manufacturers?
Samsung is one of the biggest players in smartphones. It makes amazing phones, such as the top end Galaxy S22 Ultra.
However, it also has pedigree in the mid range space, as the Galaxy S52s testifies.
Its devices offer the latest Android software from Google and are backed by some of the best internal components around.
By comparison, Apple offers more premium products that use its super iOS platform.
It serves up a range of devices, from its entry leveliPhone SE (2022) through to its cutting edge iPhone 13 Pro Max.
Google makes its own superb Android phones under the Pixel brand. This is the way to go if you want the latest software from the Big G.
Moneysupermarket's expert rating: 3 out of 5
The price makes the Galaxy A12 enticing. However, the features are basic and will only satisfy those who want a smartphone that can do the bare minimum with little fuss.
It's not a bad phone, but there are better ones available.
Galaxy A12 contract options
Pick up the Galaxy A12 on Three via Chitter Chatter and you get it with no upfront cost for just £15 per month over 24 months.
That includes unlimited calls and texts, plus a more than ample 30GB of 4G data.
Frequently asked questions
What was the Galaxy A12's release date?
The Galaxy A12 was launched in December 2020 and released in early 2021.
Is the Galaxy A12 worth buying in 2022?
With a growing number of budget phones out there, including more from Samsung, the Galaxy A12 is a good bet for those looking for a very cheap phone.
However, you'll find better models out there, including similarly priced Samsung phones, such as the Galaxy A51.
Is now a good time to buy the Galaxy A12?
If you want a bargain, then absolutely. Now is a good time to get the Galaxy A12.
Will the Galaxy A12 drop in price?
The Galaxy A12 is already very cheap and over a year old. So while prices may come down a little, they won't drop by much.
Should I upgrade to a newer Samsung Galaxy?
With so many new Samsung Galaxy phones available, now is a great time to upgrade. Snag the ace Galaxy S22 or Galaxy A52s 5G and you'll get a brilliant phone with some of the best specs around.
Galaxy A12 specs
General

| | |
| --- | --- |
| Manufacturer | Samsung |
| Operating System | Android |
| Sim Card Type | Nano |
Sensors

| | |
| --- | --- |
| Accelerometer | Yes |
| Proximity | Yes |
| Compass | Yes |
| Barometer | Yes |
| Gyroscope | Yes |
| GPS | No |
Size & Weight

| | |
| --- | --- |
| Form Factor | Candy Bar |
| Thickness | 8.9 mm |
| Size | 164mm x 8.9mm x 75.8mm |
| Weight | 205 g |
Battery

| | |
| --- | --- |
| Battery Type | Lithium Polymer |
| Capacity | 5000 mah |
| Standby | hours |
| Talktime | hours |
Display

| | |
| --- | --- |
| Display Size | 6.5 inches |
| Screen Type | IPS LCD |
| Resolution | 720 x 1600 inches |
| Pixels Per Inch | 264 ppi |
| Touch Screen Type | Capacitive |
Processing power

| | |
| --- | --- |
| CPU | 0 mhz |
| Processor Cores | Octa Core Cores |
| Memory | 4000 MB |
Storage

| | |
| --- | --- |
| Internal Storage | 32, 64, 128 |
| External Storage | Micro SDXC |
Camera & Video

| | |
| --- | --- |
| Primary Camera | 48 MP |
| Flash | Yes |
| LED Flash | |
| GEO Tagging | Yes |
| Auto Focus | Yes |
| Fixed Focus | Yes |
| Touch Focus | |
| Face Detection | Yes |
| Smile Detection | |
| Image Stabilisation | Yes |
| Video Quality | 1080 |
| 2nd Camera | 8 MP |
Data

| | |
| --- | --- |
| Generation | 4G |
| Frequency | Tri-band |
| NFC | No |
| Wi-Fi | No |
| Wi-Fi Hotspot | No |
| Wi-Fi Direct | No |
| Bluetooth | No |
| USB | No |