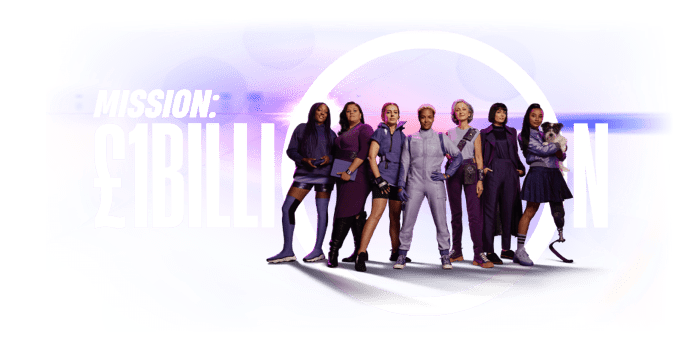 18-month broadband deals hit that sweet spot. They're neither too long nor too expensive. Read on and find out what you can expect from an 18-month contract, and how to find the best one for your household.
What is an 18-month broadband contract?
Every broadband deal has a minimum contract term and these can range from as little as 30 days to two years, depending on the provider and deal that you choose.
Longer-term contracts tend to cost less per month, meaning you can lock in a price for the entire length of the contract. A smart move when things feel turbulent financially.
Shorter-term contracts, however, offer flexibility. They're better if you're weighing up moving house or simply aren't dead set on sticking with the provider for a long time.
With that in mind, the 18-month broadband deal is the sweet spot: they're not too expensive and don't keep you locked in for an overly long period of time.
Once your 18 months are up, you're free to switch without penalty – or stick around on a renewed deal or one-month rolling basis, whichever suits you best.
What types of broadband can I get on an 18-month contract?
You can get all kinds of broadband deals on an 18-month contract, with a wide array of providers offering such plans.
For those on a budget, there are ample deals available for standard broadband that uses Openreach's copper network.
Broadband users looking to make the leap to faster speeds will find a brilliant range of plans for entry level fibre broadband that uses copper to complete the last leg into the home.
And those lucky enough to live in areas where fibre to the premises (FTTP) networks have been installed will find deals that offer the very fastest next generation fibre broadband.
Put simply, every customer is catered for.
Why are broadband contracts 18 months?
Providers like to lock customers in for the long term as it ensures they get a decent chunk to cover the cost of their broadband services. It also provides customers with certainty, meaning they don't have to go looking for a new provider every few weeks or months.
The benefits are clear: an 18 month deal is cheaper in the long term compared with a short one. You'll pay a premium for a 30 day or 12 month contract, if you can get one in your area, while a longer plan will always come in at less per month.
You can always change providers if you want a new or better deal. This is free if your contract is up or you are on a rolling 30 day plan. However, Ofcom rule state you can change provider mid contract if you aren't getting the speeds advertised by your ISP.
Which broadband providers offer the best 18-month deals?
At the time of writing, 18-month broadband deals are available from these providers:
What defines a 'best deal', though, all depends on what you're looking for, and where you live.
For a cheap 18-month broadband deal, look to low-cost providers such as Plusnet, Shell Energy and TalkTalk that won't break the bank.
If it's speed you're after, there are fibre optic deals galore. Virgin Media has the fastest 18-month contracts with its Gig1, 1,130Mbps service available on such plans. Sky, TalkTalk, Truespeed, and Zen all offer packages with speeds of 100Mbps and more depending on your needs.
Use our comparison tool to select what you want from your package, and we'll show you which deals are the best value for your postcode.
What are my other options?
24-month contracts are increasingly common and are available from providers such as BT, EE, Vodafone, and Zen. If you're willing to sign up for a longer period then you'll likely get a better value deal. Because many providers raise monthly costs when your minimum contract terms ends, this is the best way to lock in a low price for the longest time. The downside is a lack of flexibility – if you need to cancel early, you could be hit by hefty early-termination fees.
12-month contracts lock you in for a shorter time, meaning more flexibility, especially good for those on year long tenancy agreements. Such deals are harder to find, however. Right now, providers offering 12-month broadband deals include Now, Plusnet, and John Lewis. Compare 12-month broadband contracts here.
1-month rolling contracts are the most flexible of all, and a good choice if you know you're moving house in a few months' time. Bear in mind these are usually more expensive per month, often with higher upfront costs too – and you won't get much choice over providers. They're currently offered by Now, Hyperoptic, and various mobile broadband networks. Compare no-contract broadband here.
Pros and cons of 18-month broadband deals
Pros
Lots of choice – many providers offer 18-month contracts
Widely available, just about everywhere in the country
Good value – plus the long terms mean you can lock prices down for a while
Can bundle your broadband with TV and home phone
Cons
Not as good value as 24-month contracts
Not very flexible – you're stuck in the deal for a year and a half
Could be a bit of a pain later if you're renting on a one-year lease