The MoneySuperMarket Tradespeople Hotspot Index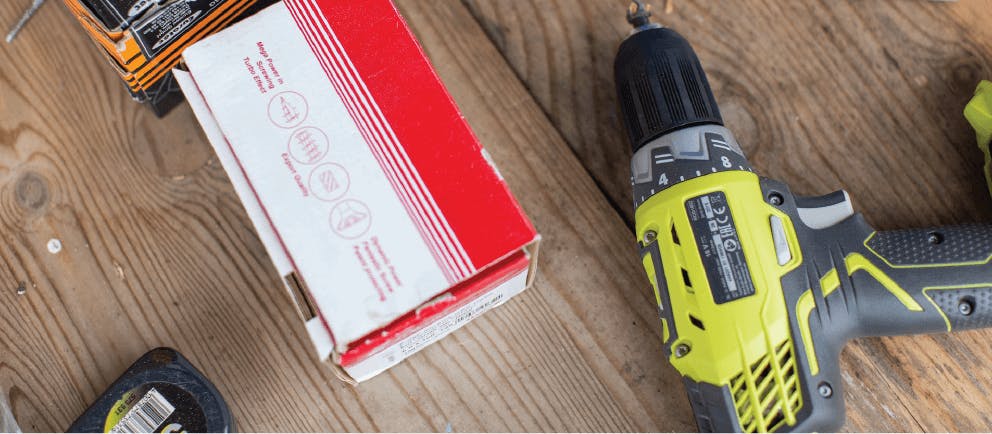 Between rising material costs, post-pandemic projects, and labour shortages, it's hard to tell whether it's tougher to be a tradesperson or a customer at the moment.
While customers lament long waiting times, tradespeople face a lack of skilled workers, with the Federation of Master Builders' most recent report finding around 50% of companies struggling to recruit for key trades such as bricklaying and carpentry.
That's why ­­MoneySuperMarket Van Insurance has created the Tradespeople Hotspot Index to highlight the areas across the UK where waiting lists are longest, and registered tradespeople are most in demand.
Taking Standard Industrial Classification (SIC)[EC1] code data from Companies House, we analysed over 120,000 businesses across the UK, to find the areas with the most, and least, registered tradespeople per 10,000 residents, across a variety of trades including builders, carpenters, plumbers, plasterers, electricians and more.
So, whether you're a tradesperson, someone endlessly waiting on one, or thinking of taking up a new skill, the MoneySuperMarket Tradespeople Hotspot Index can help you find out the supply and demand of trades in your area.
Where tradespeople are in most demand
According to our analysis, Sunderland is the UK city most in need of tradespeople, with just 18.6 registered tradespeople per 10,000 residents, the lowest of any UK city.
When it came to the types of trades most in-demand, builders and plumbers were the most scarce in the city, with only around 3 companies in the area per 10,000 people based in the city.
Other areas most in need of trades included Belfast, Birkenhead, Southend-on-Sea, and Hastings, which all scored significantly below the national average of 51 per 10,000.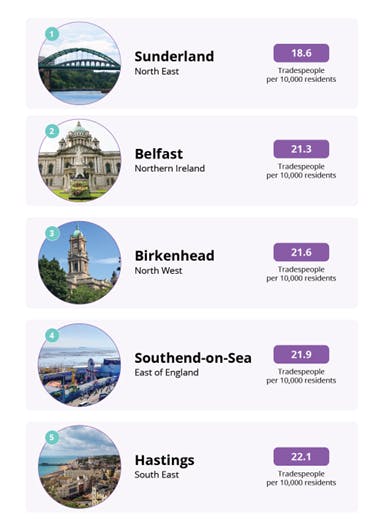 In comparison, the market town of Bedford scored the highest in our index with approximately 108 registered trades per 10,000 residents. The town also boasts the largest number of builders per capita, at 26 per 10,000 people, more than any other area of the UK.
Closely following Bedford were Colchester, Manchester, Barnsley and Bolton, making up the top 5 places with the most trade businesses in the local area for residents.
The UK's most in-demand trades
Based on business to resident ratio, plasterers are the most in-demand trade in the UK, with just 1.8 registered plastering businesses for every 10,000 people.

Number of Registered Trade Businesses per 10,000 UK residents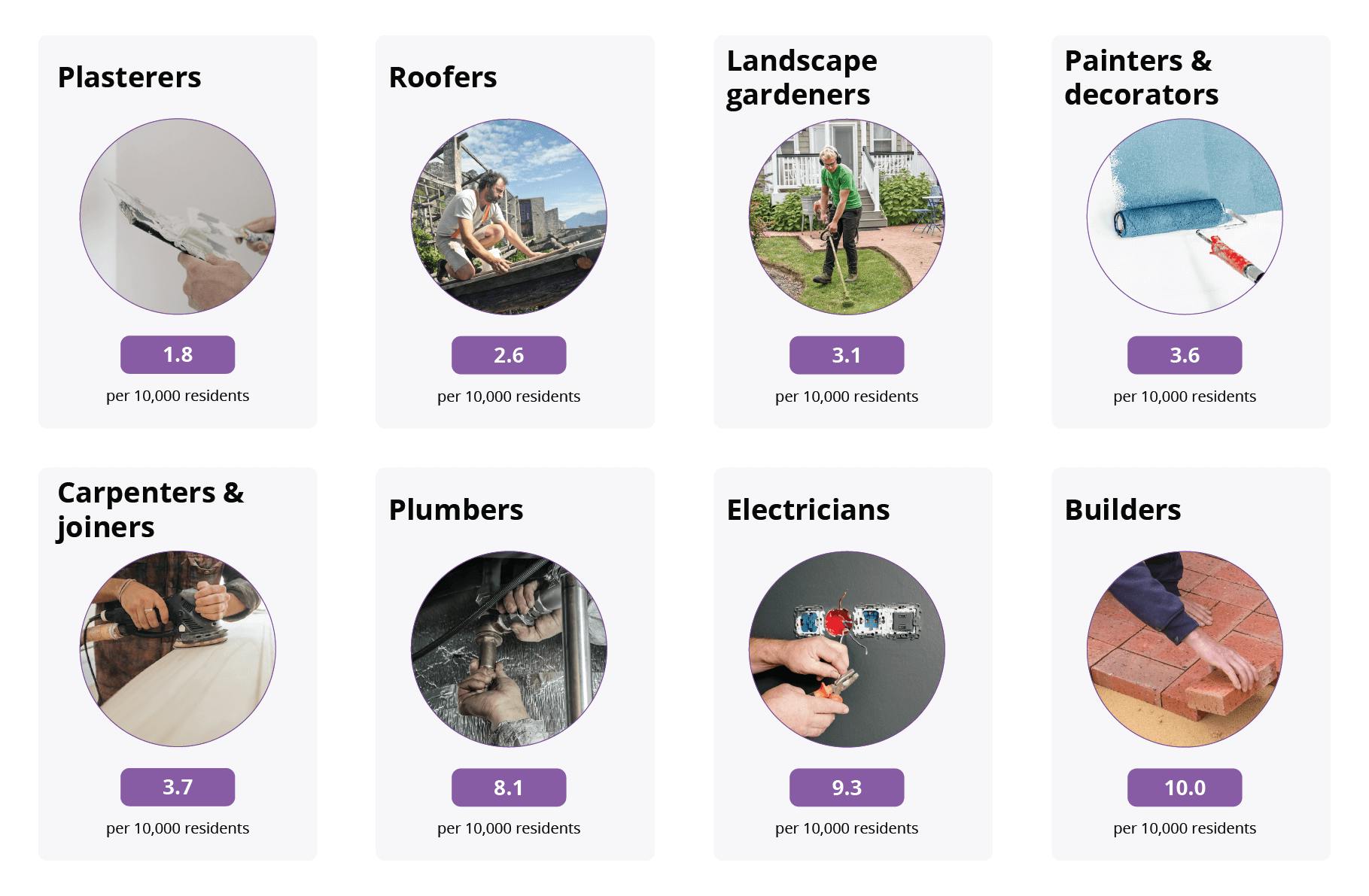 In fact, our study found plasterers to be in such short supply that in 12 towns and cities this number dropped to less than one plastering business per 10,000, with South Wales (Newport, Swansea, and Cardiff), having a particular shortage across the region.
Based on the data, we found Woking to be the area most in need of plasterers in the UK (0.5 per 10,000), and as part of our study, based on a small sample, found the average waiting time for a small plastering job in the area to be up to six weeks, compared to just two weeks* in Rotherham who placed top of the list*. Following plasterers were roofers (2.6), gardeners (3.1) and painters & decorators (3.6), with builders, electricians and plumbers in the highest supply, on average.
Tradespeople regional hotspots
Our study found the types of trades in demand could vary significantly between areas, with only Sunderland placing bottom in supply for more than one type of tradesperson.
Generally speaking, our research shows northern regions are more likely to have shortages of builders, electricians, painters, plumbers, and gardeners. While in comparison, the south faced greater demand vs supply for carpenters.
Overall, the Midlands has the largest proportion of tradespeople per capita, scoring just above the national average of 56 registered tradespeople per 10,000 residents.
Map: Tradespeople by regions
No matter your trade, MoneySuperMarket can help you find more ways to save and beat rising costs by helping you compare cover and costs on van insurance, tradesman insurance and, public liability cover to help you find the right deal for you and your business.