Find out how to get cheap scooter insurance quotes
Find out how scooter insurance can keep you and your two-wheeler safe, why you need it and how to find the cheapest cover
What is scooter insurance?
Scooter insurance is a type of motorcycle insurance policy that covers you for riding your scooter on UK roads – it works in a similar way to any other kind of motor insurance.
Depending on which policy you choose, scooter insurance can protect you against theft and damage of your scooter. It can also protect you if you were to be involved in an accident on your bike.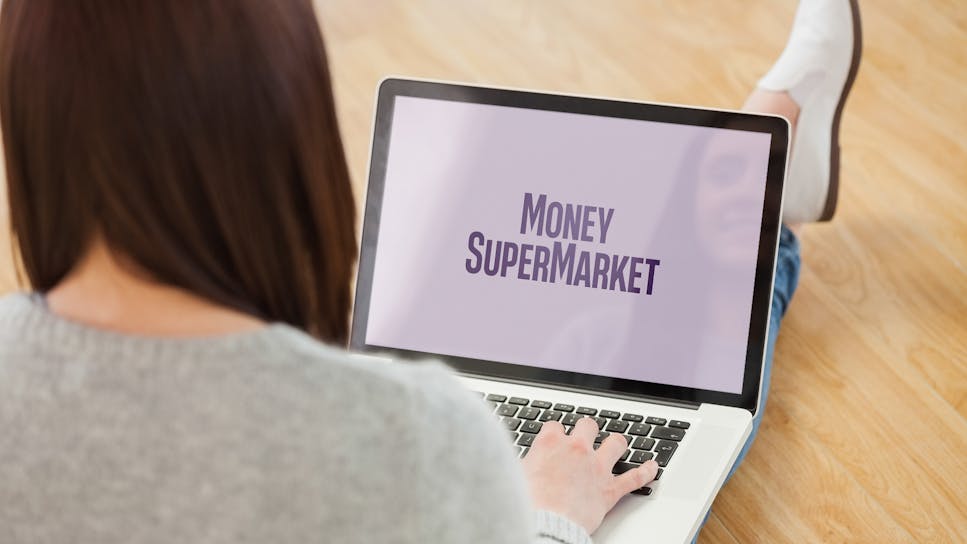 Do I need scooter insurance?
Whether it's your first ride or you're an experienced commuter, having insurance on your scooter is the law. When it comes to insurance for your bike, the rules are no different than getting cover for your car.
A minimum amount of coverage is always required by law for anyone riding a scooter out on the road. If you were caught riding your scooter without insurance, you could receive a fixed penalty fine of £300 and pick up 6 penalty points on your license. If the case ended up going to court, you could also end up getting an unlimited fine or even be disqualified from driving.
What is the difference between a scooter and a moped?
Engine size is the main difference between a scooter and a moped. A bike with an engine size of 50cc or less is normally classed as a moped and has a top speed of around 28mph.
Scooters don't have a set engine size but generally sit between 50cc and 150cc. Because of this, scooters tend to be larger and have greater potential for speed and power, making them more expensive to buy than a moped.
What do I need to legally ride a moped?
To drive a scooter, you must have a provisional driving licence and be aged at least 17. Mopeds can be driven by 16-year-olds.
To ride a scooter legally on the road in the UK, you will need:
CBT (Compulsory Basic Training): Once you've passed your CBT, you'll get a certificate of completion which allows you to ride your moped on the road (with L plates) for up to two years. Within these two years, you must complete your motorcycle theory test and pass your practical motorcycle driving test, otherwise you will need to re-take the CBT and start again

Registration: Your bike's registration documents will usually be given to you when you purchase it. If not, you must make sure that it is registered with the DVLA before it can be legally used on UK roads

Tax: Just like cars, motorbikes, mopeds and scooters need to be taxed to be ridden legally in the UK. Bikes under 150cc fall into the lowest tax bracket and will cost £20 for the year*

Insurance: An active insurance policy is a legal requirement for all vehicles on UK roads, under the government's Continuous Insurance Enforcement (CIE) regulations
To compare scooter insurance policies from our range of trusted insurers, use the 'Get a bike quote' button above.
*According to UK Gov, April 2020
What does scooter insurance cover?
The policy type you choose will affect the amount you pay and the level of cover you get. When comparing scooter insurance, you'll have to decide what level of protection you need:
Third-party only:Third-party insurance is the minimum cover you are required to have by law. This cover means if you were in an accident, you would be insured for damage against someone else or their property. However, if you or your bike were damaged, it would be your responsibility to pay for any repair

Third-party fire and theft:Third-party, fire and theft policies cover any third-party damage like stated above, but also cover your bike for repairs or replacement if it is stolen or damaged by fire

Comprehensive: If you want to scoot around town with confidence, the fully comprehensive policy offers the most protection. It covers you and your bike, as well as other people, their vehicles and their property
What policy features can I get with scooter insurance?
Motorcycle insurance policies for scooters usually have other features – some of which come as standard, and others that may only be available for an extra premium:
Multi-bike Cover: If you have more than one bike, then multi-bike insurance could be the most efficient and cost effective cover for you

Modification cover: If you've made modifications to your scooter you'll need to tell your insurer – or your cover may be invalidated

Pillion Cover: This cover allows you to carry passengers on the back of your scooter. A full scooter license is required to carry passengers, so learner drivers cannot make use of this policy

Personal Accident Cover: Give yourself and your family peace of mind should you experience an accident on your bike with cover of up to £25,000 in the event of: accidental death, loss of sight, loss of limb or permanent total disability

Legal Expenses Cover: If you're involved in an accident that wasn't your fault, this will cover your legal expenses up to £100,000

Helmet & Leathers Cover: Up to £1,000 cover for your helmet, protective clothing, leathers, gloves and boots following any accident

Key Cover: Losing your keys can be a hassle, but with a lost keys policy you are covered if your car key is lost or stolen

Wrong Fuel Cover: This cover lets you claim for costs resulting from you accidentally topping your scooter up with the wrong fuel

Breakdown Cover - Breakdown cover helps you continue your journey if your scooter breaks down while you're on the road

European Cover - Standard scooter insurance won't cover you for riding in Europe, so you'll need to take out a specific policy if you plan to travel with your scooter
How much does scooter insurance cost?
Compared to other forms of motor insurance, scooter insurance premiums tend to be much cheaper. Things like mileage and engine size are considered when creating policies and repairs generally cost less.
You can find the average premium for the various policy types for scooter insurance below:
Third-party only – £324.78

Third-party fire and theft - £300.35

Comprehensive - £244.81*
Even though fully comprehensive insurance offers more cover than the other two types of cover, it can work out to be cheaper. This is because people who take out third-party or third-party, fire and theft insurance are often at a statistically higher risk of claiming, so insurers increase the premiums on these policies.
However insurers also account for factors such as your age and driving history. Younger motorcyclists – just like their driving counterparts – usually pay more for cover as insurers see them as a higher risk group.
Likewise if you have a history of claims or road accidents you'll also be seen as a higher risk, therefore you'll need to pay more for cover.
*According to data collected by VastVisibility between January 2019 and January 2020, accurate as of April 2020
How can I get cheaper scooter insurance?
As with most types of insurance, it's important to do your research to make sure you're not paying more than you need to.
MoneySuperMarket allows you to compare scooter insurance quotes from leading providers and find the best one for you. If you ride a moped, you can also compare moped insurance quotes.
Here are some other tips to help get cheaper scooter insurance:
Increase your excess: Increasing the amount of voluntary excess you pay could bring down the cost of your monthly premium. Just make sure you would be able to afford the excess if it came to it

Choose the right bike: Smaller and less powerful bikes – those in lower insurance groups – are safer to ride and less likely to be involved in an accident. As such, insuring these bikes is generally cheaper

Decrease your mileage: The less you are out on the road, the less risk there is. Therefore, by doing fewer miles over the year, you may save money

Secure your bike: Insurers will favour those who make every effort to secure their bike from theft by using alarms, immobilisers and anchors
For further ways to save money on your scooter insurance, visit MoneySupermarket's bike insurance money saving tips page.
What do I need to get scooter insurance?
If you want to insure your scooter, there's a few things you'll need to provide in addition to your personal details:
Your number plate

The make and model of your bike

Your annual mileage

How many years no claims bonus you have

Details of any convictions

Details of any accidents in the last five years

The date you passed your Compulsory Basic Training (CBT) and what type of licence you hold
Compare scooter insurance
Comparing scooter insurance quotes with MoneySuperMarket is a quick and easy way to find affordable cover. All you need to do is tell us a little about yourself, the scooter you're insuring and your driving history, and we'll put together a list of quotes tailored to your needs.
To find the best scooter insurance deals, look at the annual and monthly premiums, the cover you'll get and the excess you'll need to pay to make a claim. Remember the cheapest policies aren't always the best ones, so make sure you do your due diligence before picking a policy.