25 simple ways to cut the cost of owning and running a car as a younger driver
Hitting the road for the first time and looking to drive costs down? We show you how
The UK is likely to see a surge of new motorists on its roads in 2022 due to a backlog of tests caused by the pandemic.
As a young driver, you may be celebrating the fact you've finally passed your test post-Covid, and can now get behind the wheel.
But those faced with owning and running a car for the first time could find costs pretty overwhelming.
Petrol costs are at a record high right now, according to the RAC, while younger motorists continue to find themselves paying significantly more than the average motorist for insurance. As insurers view new drivers as a high-risk group – more likely to be involved in a serious road accident – they charge them more for cover.
The good news is, there are lots of simple steps you can take to reduce day-to-day costs.
Here we take a closer look.
Cut the cost of insurance
1. Choose a less powerful car which falls into a lower insurance group
2. Add extra security features, such as alarms and immobilisers, and park your car in a garage or on a driveway if you can. Avoid making modifications to your vehicle
3. As the motor industry is incredibly competitive, shopping around for your policy as a young driver will still make a big difference
4. Consider a telematics or 'black box' policy that tracks your driving, including braking habits and top speeds, rewarding responsible driving with lower premiums. Compare quotes here
5. Add an older and more experienced motorist – a named driver, such as a parent – to your policy. But take care not to fall foul of 'fronting.' This is where the older driver claims they're the main user of a car that is mostly driven by you. This is technically insurance fraud and is illegal. Read more here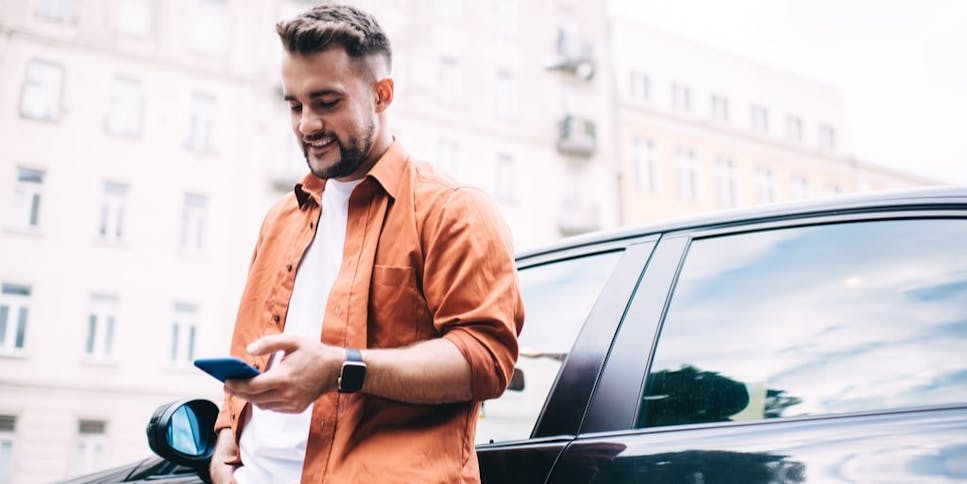 Put the brakes on the cost of breakdown cover
6. Compare quotes for breakdown policies online. Simply fill out a few details about you and your vehicle here
7. Resist the temptation to pay annually, as you may get charged more. Save money by paying for your policy in one lump sum upfront if you can
8. Opt for a lower level of cover. The most 'basic' tends to be 'roadside assistance or local cover.' This may be sufficient if your car is relatively new and usually reliable
9. Don't pay for extra policy features that you don't need, such as European cover, if you only plan on driving in the UK
10. Check if breakdown cover is offered as a 'perk' of any packaged bank account you have. But make sure you read the small print to ensure you've got adequate cover in place
Reduce fuel costs
11. Shop around for the cheapest fuel locally by logging on to PetrolPrices. Remember to check if your car is compatible with the new 'greener' E10 petrol
12. Drive slowly and smoothly
13. Keep your car in tip-top condition and get it serviced regularly
14. Make sure your tyres are inflated to the right level. Switch off your air con. Remove the roof rack and clear your car of clutter
15. Pay for your petrol with a cashback credit card. But only use this type of plastic if you can be sure of clearing your balance each month on time. If not, any money earned in cashback risks being wiped out by interest owed or fees
Make savings on your MOT
16. Carry out simple repairs yourself prior to taking your car for its service. Use your driver's manual to help you. Change light bulbs which no longer work, and check washer, brake and anti-freeze fluids
17. Check your tyres in advance, as this can be a costly expense on MOT day if you're not expecting it. Use the '20p trick' – place the coin in the groove of your tyre, and if you can't see the outer band, your tyres are safe
18. Take care of your car. By keeping it in good nick, you can help avoid costly bills when you do take it in for its MOT
19. Shop around to find cheap – but reputable – MOT options locally. Don't accept the first quote you get. Hunt out the best deals
20. Don't get fined by leaving it too late to book an MOT. You could face a £1,000 penalty for driving around without a valid MOT. Get organised
Pay less to park
21. Use websites such as JustPark to find cheap parking spaces at your destination offered by people who are renting out their unused driveways, garages and spaces
22. Try and find free parking spaces. Research online ahead of your trip
23. Avoid the town centre multi-storey and other costly options if you can
24. Make use of supermarket shopping where you can often get an hour free. Check if you need a receipt to proof you've purchased something at the store
25. Check the time on your parking ticket to ensure you don't get fined for leaving your car for longer than the time slot you'd paid for