What is black box insurance?
Telematics car insurance or black box insurance is a way for drivers to lower their insurance costs, by agreeing to let their insurer monitor how they drive.
What is a black box and a telematics insurance?
A black box car is a small GPS tracking device installed in your car that can monitor your driving skills.
Telematics insurance, also known as black box insurance, is a relatively new type of car insurance. It was originally designed for young drivers, but anyone can buy a policy, no matter how old or young they are.
It lets an insurer monitor your driving to give you a score. If you can show you are consistently driving well, your insurance premiums may go down. It's a great way to improve your driving and possibly pay less for your car insurance.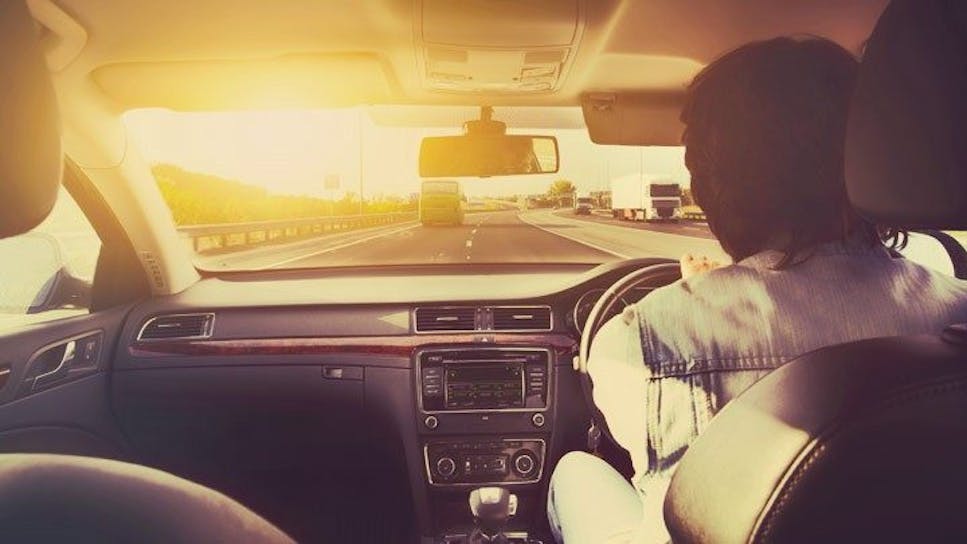 What types of telematics insurance are there?
The exact type of device used to record whether you're driving safely will depend on your insurer and it may be one of the following:
Black box: this is the most common type of telematics car insurance and involves a small black box being installed in your car for free. This is usually done by your insurer or you may be able to do it yourself. 

Plug-in device: you'll be sent a small device by your insurer and this is usually plugged into the cigarette lighter in your car. You should be able to check if your car is compatible with the device in advance, and exactly where to plug it in. 

Smartphone app: when you buy telematics insurance, you will need to download a smartphone app which will track how you drive and record information for your insurer. 
How does black box insurance work?
When you buy a telematics insurance policy from an insurer, a black box will be fitted to your car. This might be a physical black box, a plug-in device, or it could work with a sensor in your smartphone. 
Information about how you drive is then collected by your insurer. This includes things like how you brake, how fast you usually drive, what time of day or night you drive, how many miles you drive and how often you take breaks on longer journeys. 
The exact information recorded will depend on the insurer, but you should be told before you take out the policy. 
From this information, your insurer will give you a score for your driving. You should be told this usually via an app connected to the policy, or your insurance account. This will directly affect how much you pay for your telematics car insurance policy. 
Another benefit of a telematics car insurance policy is that it will usually come with an anti-theft tracker. This is one way the police can track your car if it is stolen. There are usually impact alerts recorded if you are in an accident too. This can be set up to alert the emergency services if an accident is recorded.
How much does telematic car insurance cost?
The cost of your telematics car insurance policy will depend on lots of different factors. This includes things like your age, profession, and what you use your car for along with the age and make of your car.
To find out how much you will pay, it's quickest to compare prices and quotes online. This lets you easily see a range of different policies, after you've entered some personal details. You can then compare what's included in the policies and how much they cost.
As a rough example, the following table shows how much you could pay for a telematics insurance policy. In all cases, apart from drivers over the age of 50, having a telematics insurance policy is cheaper than not having one.
| Age Band  | Average annual premiums with a telematics policy | Average annual premiums without a telematics policy |
| --- | --- | --- |
| 17 to 19 | £1,711.57  | £1,856.64 |
| 20 to 24 | £1,115.23  | £1,247.86 |
| 25 to 29  | £701.57  | £821.24 |
| 30 to 39 | £542.04  | £615.14 |
| 40 to 49 | £453.12  | £478.76 |
| 50 to 64 | £311.16  | £320.31 |
| 65 or Above  | £265.64  | £294.11 |
Based on fully comprehensive car insurance policies with one driver holding a full UK drivers licence. MoneySuperMarket data collected between January and March 2022, accurate as of April 2022.
What information will my car insurance provider collect about me?
You will be told in advance exactly what kind of information your insurer will record when you have a telematics policy. Usually it's the following:
When you drive: you're statistically more likely to be involved in an accident if you're driving at night or in rush hour

Where you drive: there's more risk of an accident on busy roads and motorways compared to quiet country lanes.   

How fast you drive: what your average speed is, and if you ever go over the speed limit.  

How many miles you drive: the more you drive, the higher your chance of an accident 

How you drive: this includes, how you steer, brake, and take corners
What are the rules for getting a black box car insurance?

Again, this varies between providers but generally most people will be able to get a telematics policy. Some providers have age restrictions (over 25, for example), and may reject you if you have a claims history or points on your license.
How can telematics benefit young drivers?
Young drivers are statistically more likely to be involved in car accidents and therefore insurers charge them the most on average for car insurance. Therefore, any way they can lower these costs will be a benefit.
If a telematics car insurance will cut their premiums, then it can be a good option. But it's worth remembering that if an insurer records your driving and doesn't think you are driving well, your premiums could go up as a result. 
How to get cheaper telematics insurance?
There are lots of ways to cut the cost of a telematics car insurance policy.
Compare policies
One of the best ways to cut the cost of your premiums is by comparing insurance policies. There are lots on the market so never go with the first one you see. 
Pay annually
If you pay annually, in one go, rather than on a monthly basis it will be cheaper as interest is added to monthly payments.
Keep your car in a secure location
If your car is in a safe and secure location it's less likely to be stolen which will lower you insurance costs.
Stick to your insurer's driving guidelines
To reduce your premium with a telematics car insurance policy you need to make sure you're driving well. Keep an eye on the score your insurer gives you and follow its tips to improve this.
Increase your excess 
The higher the excess you pay if you make an insurance claim, the lower your monthly premium usually is. Just make sure you can afford to pay it if you do make a claim.
Drive less miles
If you can drive less miles, your insurance is likely to go down, especially as the number of miles you drive is monitored with a telematics car insurance policy. 
Compare black box car insurance quotes
Comparing telematics car insurance quotes with MoneySuperMarket couldn't be easier. We'll just need some information like the car you drive, your personal details and your driving history, and we can show you the best black box deals for you.