Does Pass Plus give you a car insurance discount?
Pass Plus is a government- backed driving course that gives inexperienced motorists extra practical experience on the road. It should make you a better driver – but does it get you money off your car insurance?
What is the Pass Plus scheme?
Pass Plus is an advanced training course for motorists that is designed to help enhance their driving skills and make them safer drivers. Usually taken by young drivers who have only recently passed their driving test, it's available through driving instructors and schools and generally costs no more than £200. 
However, the price of the six-lesson course will vary depending on the instructor you choose.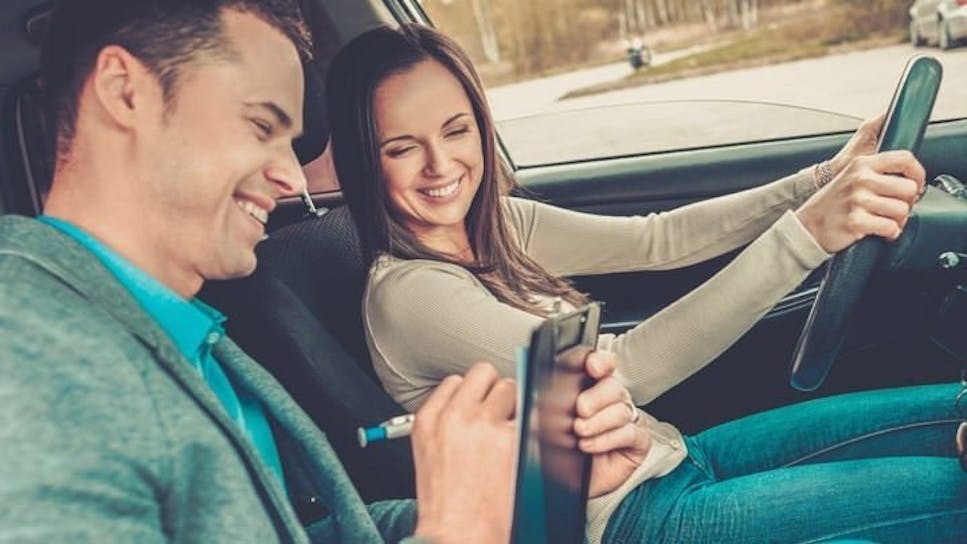 What does the Pass Plus scheme cover?
The Pass Plus course covers driving in six different situations:
In town: This module includes navigating junctions, underpasses, and bus, cycle and tram lanes

In adverse weather conditions: Covers driving in extreme weather conditions, such as heavy rain, snow, ice, fog and bright sunshine, as well as preventing and handling skidding

At night: This module aims to help you get better at using your headlights correctly, become used to different light levels and learn to judge distances and speeds in low light

On rural roads: Covers driving on narrow and poorly lit roads, as well as and recognising safe passing places when you meet horse riders or farm vehicles 

On dual carriageways: This module teaches you more about joining and exiting dual carriageways using slip roads, overtaking, maintaining safe distances, and general lane discipline

On motorways: Covers driving on motorways, dealing with fatigue, breaking down, following motorway signs, and lane discipline
How much does the Pass Plus scheme cost?
You can generally expect the Pass Plus driving course to cost between £150 and £200. However, the price you pay will depend on:
Where you live

The driving instructor you choose

Whether you require more than the standard six lessons to cover all the modules
How does the Pass Plus driving course work?
Each module in the Pass Plus driving course is practical, however local conditions can vary so some may be theoretical instead – ideally you'll spend at least five or six hours actually driving.
There's no test at the end of the course. Instead, you'll be continually assessed and will have to meet the required standard in every module to pass.
To qualify for the Pass Plus course you'll need to hold a full UK driving licence, and to have passed your test within the last 12 months. Just get in touch with a qualified driving instructor or a local driving school to book a course.
Does Pass Plus make car insurance cheaper?
Many people believe taking the Pass Plus driving course will lower your car insurance premiums. However, this is not always the case.
According to MoneySuperMarket research, the average person who takes the Pass Plus course sees no difference in their car insurance premiums.*
That's not to say it won't have an impact – Pass Plus driving courses might still help young or inexperienced drivers get lower premiums. But it's still important to shop around and compare quotes from different providers. That way you'll be able to see all the options available to you, and you can take advantage if you find an insurer who does offer a discount for Pass Plus drivers.
*Based on MoneySuperMarket car insurance data, March 2021
Is Pass Plus worth it?
Even though the Pass Plus driving course won't always lower your car insurance premiums, it's still worth doing, as the extra experience should help to reduce your chances of causing an accident. Potential benefits include: 
More experience driving in situations not necessarily covered in ordinary driving lessons 

Better driving skills and more confidence on the road

Less chance of being involved in a road accident
How else can you lower the cost of car insurance for young drivers?
Insurers charge young, inexperienced drivers more for car insurance because they judge them more likely to make a claim. Some young drivers pay thousands of pounds a year for cover as a result. Ways to lower your premiums include:
Taking out fully comprehensive cover, which offers greater protection and is now cheaper than third party or third party, fire and theft policies

Keeping your mileage down, as the less time you spend on the roads the less likely you are to have an accident

Driving a car that is in one of the lower insurance groups

Taking out a telematics car insurance policy that monitors where and how you drive

Increasing the amount you will pay towards any claims – known as the voluntary excess
Compare car insurance
It's quick and easy to find a competitive deal by comparing car insurance quotes through MoneySuperMarket. All you need to do is tell us a little about yourself, your driving history and the car you want to cover, and we'll put together a list of quotes tailored to your requirements.
You'll be able to compare policies by their overall monthly and annual price and the level of cover you'll get. Once you've found the deal you want, just click through to the provider to finalise your purchase.