Compare third-party, fire and theft motorbike insurance quotes
Third-party, fire and theft cover is middle option when it comes to motorbike insurance – here's what you need to know
What level of motorbike insurance do I need?
As with all motor insurance, you can choose from three levels of cover for your motorcycle:
Third-party, fire and theft
The UK's continuous insurance enforcement rules mean third-party cover is the minimum requirement for all vehicle owners.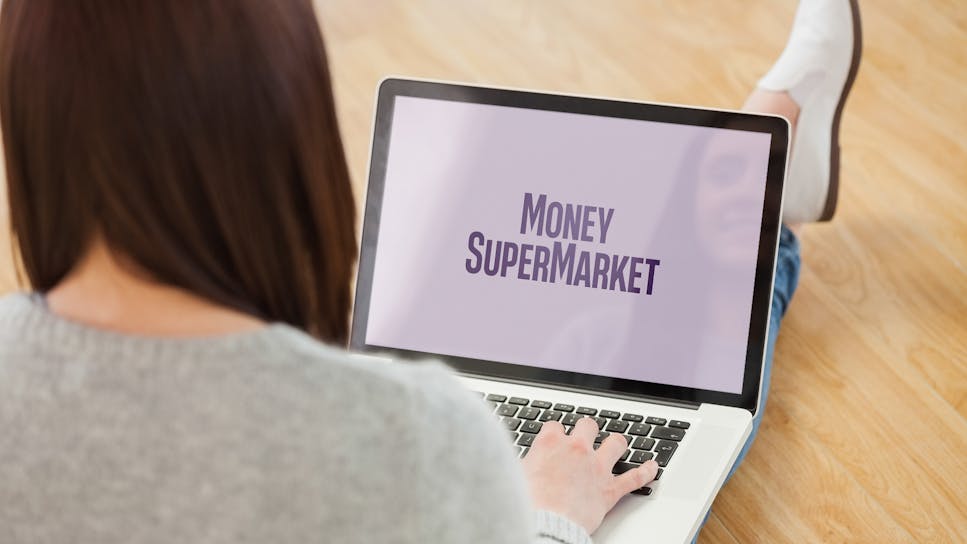 Should I get third-party, fire and theft cover for my motorcycle?
Third-party, fire and theft policies are generally the middle-ground option. They're usually cheaper and offer better cover than a third-party only policy, but they're costlier than fully comprehensive motorbike insurance without offering the same level of protection.
What does third-party, fire and theft motorbike insurance cover?
A third-party, fire and theft motorbike insurance policy offers cover for any damage you do to a third-party, their vehicle or their property, just as third-party only insurance does. However it also adds cover for your own motorbike, so you'll be able to claim in the event of:
Fire, which generally includes both accidental and arson-related damage

Theft, if your motorbike is either stolen or damaged due to an attempted theft
What extras can I add to third-party, fire and theft motorbike insurance?
Depending on the insurer you pick, you'll usually be able to add most of the following to your motorbike insurance policy:
European cover: This covers you for ridingyour motorcycles in Europe

Breakdown cover: You'll get assistance if your motorcycle breaks down on the road, so you can continue your journey

Multi-bike cover: Multi-bike cover pays out for more than one motorcycle on a single policy

Additional driver: Additional driver policies provide cover for other people riding your motorcycle

Pillion cover: With pillion cover you'll be insured for riding with passengers on your bike

Personal accident cover: Personal accident policies pay out if you're injured or killed in a motorcycle accident

Legal cover: Legal cover insures you for any legal costs related to a road accident that wasn't your fault

Lost keys: Lost key policies pay for a replacement set of keys if you lose yours

Wrong fuel: Wrong fuel cover means you'll be able to claim for repair costs if you accidentally top up your motorcycle with the incorrect type of fuel

Accessories: Accessory cover pays out if any accessories you have are lost, damaged or stolen – though some policies won't cover items of a certain value. You might need to take out a separate policy to protect your helmet and leathers
How much does third-party, fire and theft motorbike insurance cost?
A third-party, fire and theft motorbike insurance policy was more expensive than a fully comprehensive policy.
Why is third-party, fire and theft cover more expensive than fully comprehensive?
Third-party, fire and theft has generally been between third-party only and fully comprehensive in terms of price. Third-party only used to be the cheapest option, therefore it was the most popular choice for young or inexperienced who wanted to lower the cost of their insurance policy.
This meant the number of claims on third-party policies went up, therefore insurers started to charge more money for this level of cover. As a result the pricing scale reversed, with fully comprehensive policies now both cheaper on average and offering better cover.
So it might be worth comparing all types of policies to be sure, but it's likely that fully comprehensive motorbike insurance will be your best bet for affordable and wide-ranging cover.
What else affects the cost of third-party, fire and theft cover?
While third-party, fire and theft cover is mid-range in terms of price, insurers also factor in the following when setting premiums:
Your age: Younger drivers are more likely to make a claim on auto insurance policies as they are involved in more road accidents. Insurers therefore charge drivers under 25 more for cover

Your motorcycle: Bigger and more powerful motorcycles are harder to control on the road and therefore they present more of a claim risk, so they're costlier to get cover for

Your driving history: If you have a history of road convictions or previous claims on any kind of auto insurance, insurers will see you as a high claim risk and charge you more in premiums. 

Your security and storage: Installing a factory-fitted lock on your motorbike and storing it in a locked garage lowers the risk of you having to claim for theft or vandalism, so your premiums will go down too. 

Your location: If you're in an area with high crime rates, insurers are likely to charge more for cover due to the increased risk of theft or vandalism

Your excess fee: If you volunteer higher excess payments it tells insurers you'll only claim when it's worth the extra fee, and in turn they'll lower your premiums

Your payments: Spreading your premiums over 12 months can help manage the cost, but you'll likely end up paying more overall – think of it as the insurer charging interest in return for staggering payments. 

Your policy: Whether you choose third-party, third-party, fire and theft, or fully comprehensive is one thing, but adding extras to your policy is also likely to raise your premiums
Compare third-party, fire and theft motorbike insurance quotes
Finding cheap motorbike insurance is easier when you compare policies on MoneySuperMarket. Just tell us a little about yourself, your driving history and the motorbike you want to cover, and we'll show you a list of quotes tailored to your requirements.
You'll be able to sort through deals and compare them by their overall monthly and annual cost, the level of cover they offer, and the excess you'll need to pay to make a claim. Once you've found the deal that gives you everything you need, just click through to the provider to finalise your purchase.
As with all insurance products keep in mind that the cheapest available deal isn't always the best for you. Aiming for a balance between price and policy so you have all the cover you need for the best price possible – this way you can avoid over-paying or under-insuring yourself.