Your guide to multi-bike insurance
Owning a motorbike is as much a lifestyle choice as it is a transport choice and so, if you are a motorcycle owner, there's a good chance you'll be pretty passionate about your chosen machine.
What is multi-bike insurance?
Multi-bike insurance is insurance for people who own more than one motorbike, moped, scooter, or other types of powered two-wheelers. It allows you to have all your bikes on a single policy – with only one premium payment covering all of them rather than a number of separate policies, premium payments, and renewal dates.
It can provide the same coverage as a single bike policy but across all of your motorcycles. This makes it especially useful for motorbike collectors and enthusiasts and those who have one bike for commuting and another for weekend rides.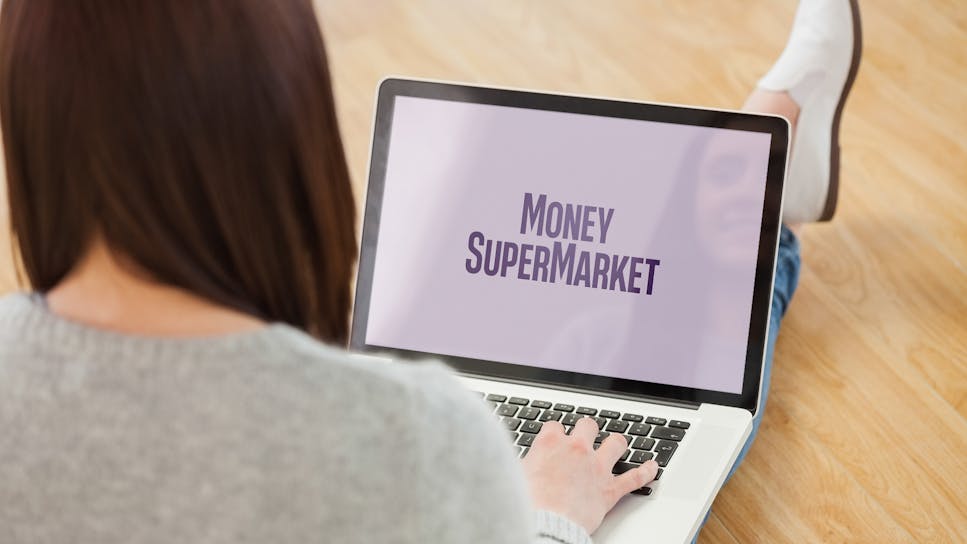 What are the types of multi-bike insurance?
When you take out multi-bike insurance, you'll normally have the same options available to you as with a standard motorcycle policy – and most vehicle insurance policies in general. This means you'll be able to choose from:
Third party only, which covers damage done to a third party's vehicle or property, or to the third party themselves. It providers no cover for your bike, for example if it gets damaged or stolen/
Third party, fire, and theft, which covers everything third party only does, as well as if your bike is stolen, damaged, or destroyed by fire.
Fully comprehensive, which includes everything in third party and third party, fire, and theft, as well as cover for if your bike is damaged or destroyed, or if you are injured, and you're at fault for the incident.
What does multi-bike insurance cover?
The exact level of coverage you'll get depends on the type of multi-bike insurance you take out, but a good fully comprehensive policy can include cover for:
Repairs: if the bike is damaged you should be covered for repair costs.

Replacement: if your bike is lost or stolen and can't be recovered, or is destroyed beyond repair, you might be compensated for a replacement.

Breakdown cover: if your bike breaks down, you might be able to claim for the cost of towing, repairing, and delivering the bike back to you. However if you're driving in Europe you should check whether you'll need an extra level of cover for this.

Legal expenses: if someone else is injured as a result of your actions this can help you pay for any legal costs you have to pay.

Riding other bikes: some policies also include cover for when you ride someone else's motorcycle, though this normally only stretches to third party level of coverage.

24 hour advice: you should have 24 hour access to your insurers for advice on your policy

Lock and key cover: if your bike keys are lost or stolen you could be compensated for a new lock and keys.

Gear and equipment: you might also be covered for any damage done to your gear, such as your helmet or leathers.
You're able to take out multi-bike insurance even if you own different types of bikes – this means that your policy will be tailored to the selection of bikes you have, from classic bikes and super bikes to scooters and mopeds.
However you should keep in mind that many multi-bike policies will only provider cover for one bike on the road at a time – effectively, you'll be insured for the bike you're riding while the others parked at home are still covered against fire, theft, and accidental damage. This means multi-bike policies are generally better for one person who owns several bikes, rather than a group of people sharing a number of motorcycles.
There are also limits on how many bikes you can have on a single policy, though this will vary between insurers.
What affects the price of multi-bike insurance?
The cost of premiums for multi-bike insurance is largely affected by the number and type of bikes you are buying cover for. Predictably, the more motorcycles you have on the policy the more it'll cost, though this can mean you save money by effectively bulk buying, instead of taking out a separate policy for each bike you own.
More expensive makes and models are likely to be more desirable to thieves, while more powerful motorbikes might be at higher risk of being involved in an accident, therefore the price and performance of the bikes on your policy can also be a major factor in your premium price. Read our guide to motorcycle insurance groups to learn more about different types of motorbike.
The price you'll pay for multi-bike insurance can also depend on more general factors, such as:
Age: as with most vehicles, younger bikers are generally seen as a higher risk due to the lack of driving experience, therefore they often face higher premium costs.

Location: factors such as traffic volume or crime rate can also affect premium prices, which means if you live in an area with a lot of traffic or crime you may have to pay more for multi-bike insurance.

Garages: if you keep your bike locked away in a secure garage this can show insurers you're keeping your vehicle safe, which could then lead to a reduced premium.

Claim history: if you have a history of making claims, this might indicate to insurers that you're an unsafe or irresponsible rider, and the higher associated risk could bring up your premiums.

Usage: if you use your bike a lot in terms of mileage, you commute ore use your bike for work, your premiums are likely to increase as you're spending more time on the road, raising the risk of you having an accident.

Security: the security features you have on and for your bikes can affect your premium prices as better security, such as approved locks, reduces the risk of theft.

Modifications: if you've made any modifications to one or more of your bikes this will also affect the cost of your insurance, especially if you've made changes to the bike's performance.
Compare motorbike insurance
Unfortunately, at MoneySuperMarket we cannot offer quotes for multi-bike insurance policies. However, we can help you find quotes for standard bike insurance.
Finding a good quote on bike insurance is easier when you compare your options on MoneySuperMarket. All you have to do is give a few details about you, your motorbike, and the level of coverage you require, then you'll be able to see policies on a list tailored specifically to you. You can compare them by factors such as the annual and monthly cost, the level of coverage provided, and any extras that might be included.
Once you've found the right deal, just click through to the provider to finalise your choice – however you should remember that the cheapest option isn't always the best. You should aim for a balance of the right level of cover and the best value for money – this way you can avoid over- or under-insuring yourself and paying too much for motorcycle insurance.