What is short-term motorbike insurance?
Short-term motorbike insurance is useful if you only need cover for a short while – here's what to look for when you compare quotes
What is short-term motorbike insurance?
Short-term or temporary motorbike insurance is what you take out to cover your motorbike for a short period of time, as opposed to a policy that offers year-long cover.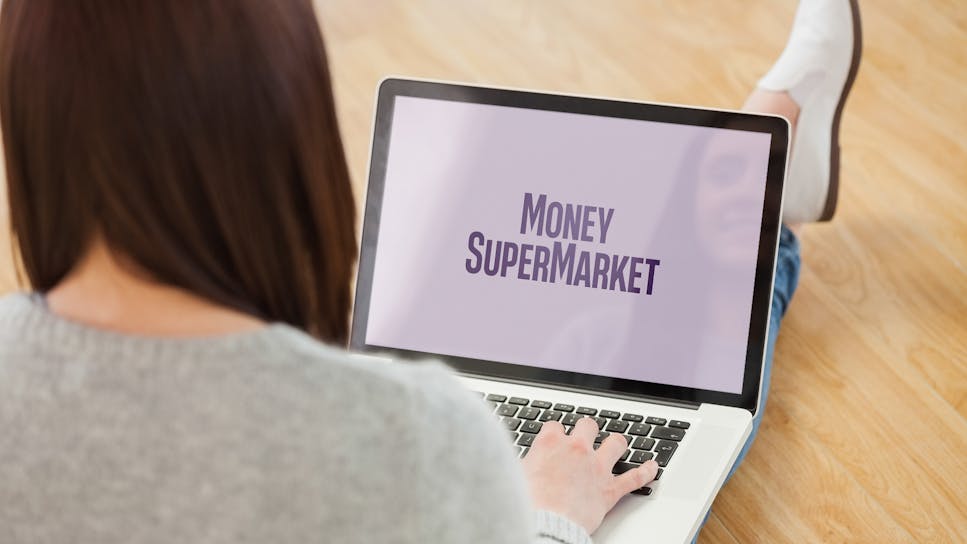 When would I need short term motorbike insurance?
Short-term motorbike insurance can be useful in a number of circumstances where you don't need permanent cover. For example, you might benefit from a temporary policy if:
You're borrowing someone else's bike, however you can also try adding yourself to their existing policy for a short time

You're test-riding a motorcycle

You're riding a courtesy or replacement motorcycle

You're riding a motorcycle on holiday

Your motorcycle  has a Statutory Off Road Notification (SORN) but you need to use it for a short while
How long does short-term motorbike insurance last for?
Short-term motorbike insurance generally lasts anywhere up to a calendar month, and you'll be able to find policies for a day's, week's or month's cover. If there's a specific length of time you need cover for, you can always ask if your insurer can offer a bespoke policy term.
What does short-term motorbike insurance cover?
Most short-term motorbike policies will offer the same kind of cover as standard motorbike insurance. This means you'll be able to choose from different levels of cover, classes of use and additional extras you can add to your policy.
What levels of motorbike insurance can I get short-term?
As with all motor insurance policies, motorbike cover comes in the following levels
Third-party: Third-party insurance is the minimum legal requirement if you own and drive any type of vehicle. It'll cover you for damage you cause to another person (the third party), their vehicle or their property

Third-party, fire and theft: Third-party, fire and theft insurance adds cover for your own vehicle, so you can claim if your motorbike is stolen or damaged by an attempted theft or fire

Fully comprehensive: Fully comprehensive insurance includes everything mentioned above, but you'll also be able to claim if your motorbike is damaged in an accident that was yours or no-one's fault
Does it matter how I use my motorbike with short-term cover?
Motorbike insurance providers let you choose the class of use you need for your policy, so you'll have the following options:
Social, domestic and pleasure: If you use your motorbike for private reasons

Commuting: If you commute to a single place of work on your motorbike

Business: If you use your motorbike to commute to more than one single place of work

Courier and delivery: If you ride your motorcycle for work, for example if you were a food delivery driver
Even if the policy only lasts a few days, you'll still risk voiding your cover if you use your motorbike for something not included in your insurance. As a result you won't be able to claim, and the premiums you paid will have been for nothing.
What extra cover can I take out with short-term motorbike insurance?
When you take out temporary motorbike cover, you'll be able to add the following policies if they aren't already included as standard:
 Breakdown cover: Breakdown policies give you access to roadside assistance if your motorcycle breaks down while you're riding, and will help you continue your journey

European cover: If you want to ride your motorcycle across the pond you'll need to take out a European motorcycle insurance policy

Multi-bike: Multi-bike insurance lets you add two or more motorcycles to a single policy, which is usually cheaper than insuring each bike separately

Additional driver: Insurers also let you add extra drivers to your policy, but your premiums could go up or down as a result depending on the experience and age of the driver(s) you add

Accessories: You'll also be able to insure any accessories you have for your motorcycle, however there may be limits on how much you can claim for. You'll also generally need a separate policy to insure your helmet and leathers

Pillion: Pillion cover insures you to ride your motorcycle while carrying a passenger

Wrong fuel: Wrong fuel insurance covers you for the cost of repairs if you accidentally top up your motorbike with the wrong fuel

Legal cover: Legal cover lets you claim for any legal costs that result from you being involved in a road accident

Personal accident: Personal accident policies pay out if you're injured or killed in a road accident
How much does short-term motorbike insurance cost?
The cost of short-term motorbike insurance depends on certain factors including:
 Your age: Young drivers have a higher chance of being involved in road accidents, so they generally pay more for insurance as a result of their increased claim risk. In 2017 30% of all motorcycle casualties in the UK involved people aged 17-24* 

Your driving history: If you have a history of road accidents or claims on motor insurance, you'll also appear high risk to the insurer so you'll need to pay more for cover

 Your cover: Due to the number of young or high risk drivers taking out third-party only cover – as it used to be the cheapest option – it has now become the most expensive policy available in most cases
*Data collected by the Department for Transport in September 2018, accurate as of June 2019
How can I reduce the cost of short-term motorbike insurance?
If you need a short-term policy to insure a motorbike, you could get a cheaper quote by trying the following:
Paying a higher excess fee: Increasing your voluntary excess fee tells insurers you're less likely to claim as the cost of doing so would be higher, so in return they'll charge less for cover

Strip down your policy: Taking off any unnecessary extras from your motorbike insurance policy, especially things you won't need for the short time you're insuring the motorbike, can cut down your premiums

Drive less: You'll also get lower premiums if you can give your insurer a low estimated mileage. This is because you won't be spending as much time on the road, so they'll see you as a lower risk customer

Keep the bike safe: If you're insuring the motorbike for more than a single day, ensuring it is kept safely locked away with security devices fitted lowers the risk of you having to claim for theft or vandalism
MoneySuperMarket don't offer a comparison service for short-term motorbike insurance, however it's always easier to find an affordable policy when you shop around. For any other motorbike insurance needs, comparing quotes with MoneySuperMarket is the easiest way to find cover.