What is motorcycle breakdown cover?
Breaking down on a motorbike can be extra tough, with no roof over your head and no-one to keep you company – motorcycle breakdown cover can be essential.
What is motorcycle breakdown cover?
Motorcycle breakdown cover is a type of breakdown cover for motorbikes, scooter and mopeds, all officially called powered two wheelers. Some standard breakdown policies do not cover motorcycles, so this type of cover is important for people who ride two-wheelers.
It's important to note that while motorcycle breakdown cover can be bought as a separate policy, some motorbike insurance policies might offer breakdown cover as an optional extra, or include it as standard. It's always best to shop around and compare your options before choosing a deal, to ensure you get the best value for money.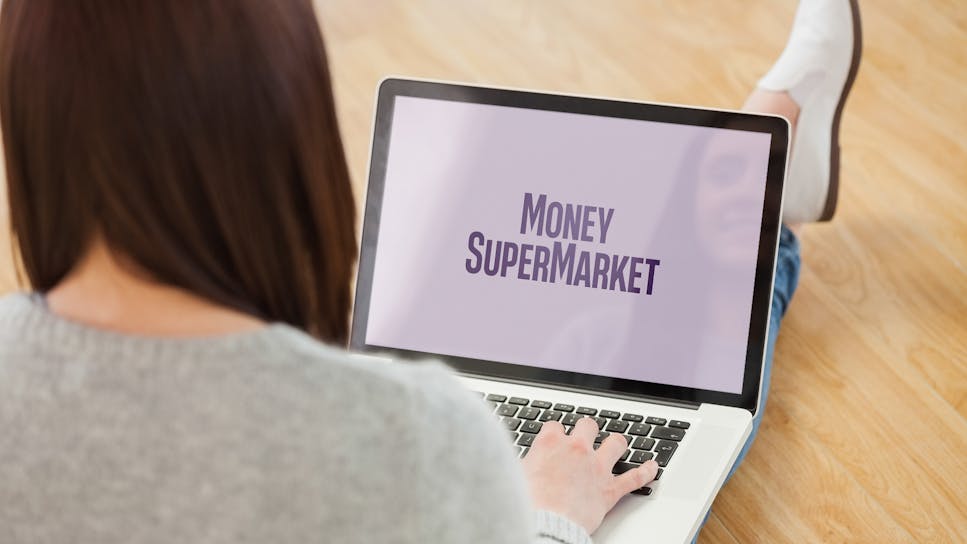 What types of motorcycle breakdown cover are there?
You'll be able to choose different types of motorcycle breakdown cover, depending on how many bikes you ride and how you'd like to pay for cover.
You can either choose from personal or vehicle cover:
Personal: this is when the cover applies to you, so you can ride any motorcycle as long as it meets the requirements in your policy, and you can claim even if you were a passenger

Vehicle: this cover applies to at least one specific motorcycle, and possibly more depending on your policy
You can also choose from traditional or insurance style cover:
Traditional: traditional motorcycle breakdown cover means you pay regular amounts, usually annually but sometimes monthly, for 24/7 cover. There may be limits on the number, or type, of call outs included in your policy

Insurance: opting for insurance style motorcycle breakdown cover means you pay up front for any repairs, before claiming them back from your provider
What's included in motorcycle breakdown cover?
Motorcycle breakdown policies come with different levels of cover:
Roadside assistance or local cover: This is when your breakdown cover provider sends out a mechanic and repair vehicle to help fix your motorbike, scooter or moped by the roadside. If they can't fix it, they'll normally take the bike to a nearby garage

Vehicle recovery or national cover: Vehicle recovery means you can nominate any location nationwide for your motorcycle to be taken to if it can't be repaired roadside

At home breakdown: An at home breakdown policy will cover you if your motorbike is broken down at or within a short distance from your home, say if the battery runs flat

Onward travel: With onward travel you'll be covered for alternative travel arrangements needed to get to your destination – possibly including overnight accommodation
The most popular level of cover in breakdown policies so far this year is national cover, with 88% of policies sold including it.
Data collected by ComparisonCreator, accurate as of October 2018.
Optional extras: motorcycle breakdown cover providers can also offer extra policies, including the following
Key replacement – for if your keys are lost or stolen.

Wrong fuel – for if you top up your bike with the wrong fuel

European breakdown cover – if you break down while driving in Europe, as a standard policy may not cover this
Common exclusions with motorcycle breakdown cover
Many motorcycle breakdown cover policies will have exclusions that your provider won't be able to assist you with, such as:
Breaking down on private land: if your motorcycle break down privately owned land, this could mean your provider won't be able to reach you, or won't be allowed to. They may even charge an extra fee for their assistance

Road accidents: if your break down was a result of a road accident, this could make it more difficult for your provider's repair vehicle to access your bike. Emergency services may have to give them clearance before they can reach you

Basic maintenance: it's your responsibility to maintain your motorcycle, and if you breakdown as a result of poor upkeep, such as unchanged oil or brake fluid, this might not be covered by your provider
How much does motorcycle breakdown cover cost?
The average premium cost for motorbike breakdown cover was £37.03 in 2018 so far, however the actual price you'll end up paying will depend on a number of factors:
Your level of cover: a more comprehensive level of cover, such as onward travel or at-home breakdown, is likely to cost more than basic policies such as local cover

Your type of cover: some insurers may have different prices depending on whether you choose to cover yourself for a number of motorcycles, or for one specific motorcycle

The number of bikes you cover: many insurers will allow you to add multiple motorcycles to your policy, and while this is likely to increase your premium price, it could still save you money compared to taking out individual policies for each motorcycle

Your motorcycle's make, model, and age: older motorcycles can often cost more to cover, and insurers may also charge higher premiums for expensive or powerful motorcycle models
.
Compare motorcycle breakdown cover
Finding a better deal for motorcycle breakdown cover is easier when you compare your options on MoneySuperMarket and our preferred partner Comparison Creator – all you need to tell us is a little about yourself, your motorcycle(s), and your history of breakdowns and you'll be able to browse through a list of quotes tailored to you.
You can sort the quotes by price of cover, the call outs you'll get each year, and everything that's covered by the actual policy – when you've picked the perfect deal, just click through and finalise your choice with the provider.