Find cheap quotes for third-party motorbike insurance
Third-party motorbike insurance is the minimum legal requirement for motorcycle owners – here's how to get a cheaper quote
What level of motorbike insurance do I need?
When you take out motorbike insurance you'll be able to choose from three levels of cover.
1.       Third-party only
2.       Third-party, fire and theft
Third-party cover is the minimum legal requirement for all types of auto insurance, however it offers the least coverage and often isn't the cheapest available policy.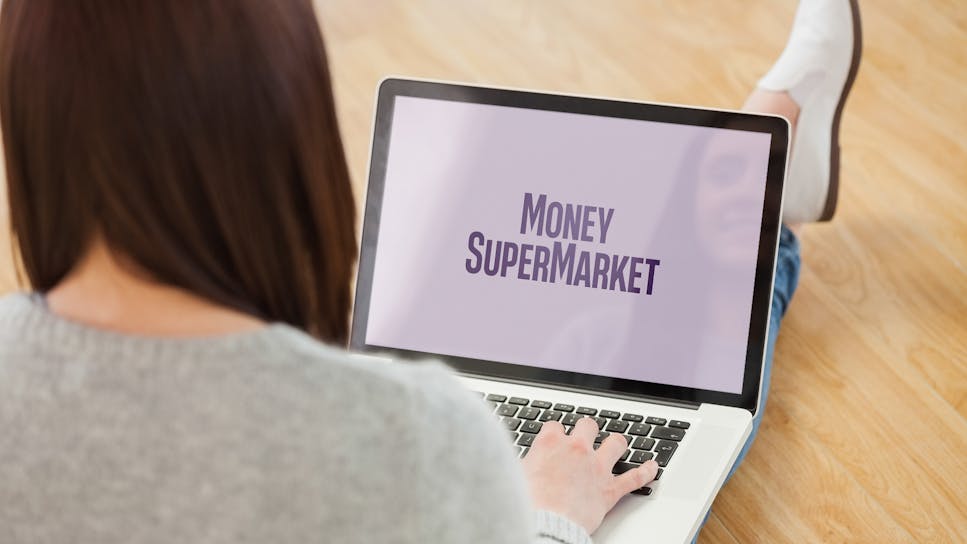 Should I get third-party motorbike insurance?
Third-party cover is the least inclusive type of policy, and in recent years it has become the most expensive. It's therefore a better idea to look at more comprehensive cover – this is why comparing quotes can be so important.
You'll be able to find the right policy at the right price, so you know you'll be covered for everything you need.
What does third-party motorbike insurance cover?
With a third-party motorbike policy you'll only be covered for damage you do to someone else (in this case you're the 'first party', and your insurer is the 'second party'), their vehicle or their property. You won't be covered for the cost of any damage done to your own motorbike.
What extras can I get with a third-party motorbike insurance policy?
If you take out third-party insurance you'll usually still be able to add extra policies, which can be useful in filling any gaps in the cover you need. For example, you'll be able to choose from:
Legal cover: You'll be able to claim for any legal costs that result from an accident where the third party was to blame

Breakdown cover: You'll get roadside assistance to carry on your journey if your motorbike breaks down

Pillion cover: You'll be insured to ride your motorbike while carrying a passenger

Accessoriescover: You'll be covered for costs relating to accessories, such as your helmet or leathers, if they're lost, damaged or stolen

Riding abroad cover: You'll be insured to ride your motorcycle in other countries

Personal accident cover: You'll receive a pay out if you're injured as a result of a road accident
How much does third-party motorbike insurance cost?
Third-party only motorbike insurance is the most expensive policy type available.
Why is third-party cover more expensive than fully comprehensive?
In recent years third-party only cover has become the most expensive option. This is because historically, when it was the cheapest, it was usually the policy of choice for younger drivers who wanted to cut their premiums.
Younger drivers are statistically more likely to be involved in road accidents, and eventually insurers spotted the link between higher claim numbers and third-party policies. As a result, third-party cover became more expensive. It's therefore a better idea to look at fully comprehensive policies, which offer more cover usually at a lower price.
What else affects the cost of third-party cover?
The cost of a third-party only motorbike insurance policy will depend on a number of factors, including:
Age: Insurers generally see younger riders as higher claim risks, as statistically they are more likely to be involved in road accidents. Insurance premiums are generally higher for those aged under 25 as a result

Driving history: Likewise if you have a history of involvement in road accidents or a number of claims on previous auto insurance policies, insurers will see you as a high-risk rider and will therefore charge more for cover. 

Motorbike make and model: Insurers categorise motorbikes into insurance groups based on factors like performance, safety and repair costs, and those in higher groups generally cost more to cover. The value of your motorcycle matters too.

Motorbike storage and security: Improved security features such as approved locks or immobilisers reduce the likelihood of you having to claim for theft or vandalism, as well as keeping your bike in a locked garage. In return for taking these measures insurers will offer lower premiums.

Location: Some locations in the UK carry a higher crime risk, which can make it more likely you'll need to claim for theft or vandalism. If you live in one of these areas then cover for your bike will cost more

Excess: Paying a higher voluntary excess will bring your premiums down as it indicates to insurers that you'll only make a claim when it's worth the fee

Payments: Insurers usually offer discounts on premiums if you pay annually rather than spreading the cost over monthly instalments

Policy extras: Adding any of the extra policies listed above will also raise your premiums, but you'll get a better level of cover in return
Compare motorbike insurance quotes
If you're looking for motorbike insurance, comparing policies with MoneySuperMarket and our preferred partner, Vast Visibility, is the easiest way to find a cheaper deal. Just tell us about yourself, your driving history and the motorbike you want to insure, and we'll put together a list of quotes tailored to your requirements.
You'll be able to compare deals by the overall monthly and annual cost, the level of cover you'll get and the excess fee you'll have to pay to claim. Once you've found the right deal, just click through to the provider's website to finalise your purchase.
Bear in mind that price isn't everything – cheaper policies usually come with lower levels of cover, so it's recommended that you aim for a balance between cost and cover. This way you'll find the policy that's right for you, and you'll avoid overpaying or underinsuring yourself.