Compare fully comprehensive motorbike insurance quotes
Fully comprehensive motorbike insurance is the highest level of cover available
What levels of motorbike cover are there?
Motorbike insurance, like other types of auto insurance, comes in three levels:
Third-party cover is the minimum legal requirement for all vehicle insurance policies, including motorcycle insurance, but fully comprehensive will cover you under many more circumstances.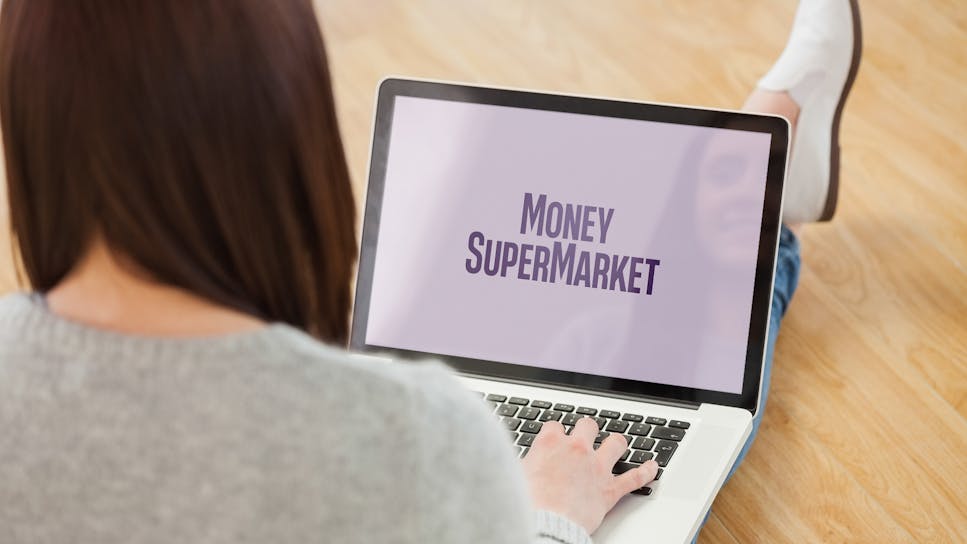 Do I need fully comprehensive motorbike insurance?
All driven vehicles in the UK need at least a third-party only auto insurance policies – including motorbikes, cars, and vans. However third-party insurance is generally the most expensive available, at the same time as offering the least cover.
On the other hand fully comprehensive policies offer the best level of cover, and in recent times they've become the cheapest option for customers.
What does fully comprehensive motorbike insurance cover?
A fully comprehensive motorbike insurance policy covers you for any damage you cause to a third party, their vehicle or their property, just as you'd find with third-party cover. You'll also be able to claim if your motorbike is stolen or damaged by fire, as you would with a third-party, fire and theft policy.
However fully comprehensive bike insurance also covers you and your bike if you cause an accident, or if no-one was at fault. You'll be insured for damage done to your own motorbike and yourself, so you won't need to pay for repair costs.
What extras can I get with fully comprehensive motorbike cover?
Some extras might be included as standard, though you may have to pay more for others. You can normally choose from the following:
Legal cover: This insurers you for any legal costs you might face after an accident if you weren't at fault

Personal accident cover: A personal accident policy pays out if you're injured or killed in a motorbike incident, though the amount will depend on the level of cover you take out and the type of injury

Pillion cover: Pillion cover insures you for riding your motorcycle with a passenger

Breakdown cover: Breakdown cover helps you continue your journey if your motorcycle breaks down while you're on the road

European cover: Standard motorcycle insurance won't cover you for riding in Europe, so you'll need to take out a specific policy

Leathers and helmet cover: Leathers and helmets can be expensive, so you'll be covered to replace them if they get lost, damaged or stolen

Key cover: Losing your keys can be a hassle, but a lost keys policy can help you get on your way sooner rather than later
How much does fully comprehensive motorbike insurance cost?
Fully comprehensive motorbike insurance policies are the cheapest available.
Why is fully comprehensive cover cheaper than third-party?
In recent years there has been a link between high-risk drivers, such as those under 25 years old, and third-party cover. As more high-risk drivers were taking out third-party cover, which has traditionally been the cheaper option, insurers spotted an increasing number of claims on third-party policies.
As a result the risk of making a claim was directly associated with third-party policies, so the premiums for this level of cover have gone up. It's therefore generally a better idea to look for fully comprehensive policies – this way you'll be covered for more and you won't have to pay as much.
What else affects the cost of fully comprehensive cover?
The premiums you'll pay for fully comprehensive cover are generally higher than for third-party, or third-party, fire and theft. However prices will also depend on other factors, including:
Your age: Insurers generally see inexperienced or young drivers as bigger claim risks, and they tend to charge more for premiums as a result

Your motorcycle: Bigger, more powerful motorcycles are generally seen as harder to drive and more likely to be involved in an incident, so they cost more to cover

Your driving history: If you have a record of driving convictions or you drive a lot in general, your premiums will be higher as you're more likely to be involved in an incident for which you'll need to claim

Your claims history: Likewise if you've made previous claims on auto insurance, you'll have to pay more for cover. Conversely the longer you've gone without claiming the lower your premiums will drop

Your security and storage: Keeping your motorbike locked in a garage or adding security features such as an immobiliser can reduce the risk of theft, which can lower your insurance costs

Your excess fee: Volunteering to pay a higher excess fee can also reduce the cost of cover. 

Your payments: If you pay annually rather than monthly, many insurers will offer a discount on premiums

Your location: Some areas experience higher crime rates, which can make it more likely you'll need to claim for theft or vandalism. You'll probably need to pay higher premiums if you live in one
Compare motorcycle insurance quotes
Comparing motorcycle insurance quotes with MoneySuperMarket and Vast Visibility is the best way to find a cheaper deal on cover. All you need to do is tell us about yourself, the motorcycle(s) you want to insure and your driving history, and we'll show you a list of quotes tailored to your needs.
You'll be able to compare them by the overall annual and monthly cost, the level of cover you get, and any add-ons included for free or at an extra cost. Once you've found the right policy, click through to the provider to finalise your purchase.
Remember that as with all insurance products, the cheapest available deal might not always be the best. You should aim for a balance between cost and coverage, so you get the right policy at the right price – this way you won't be over-insured and paying over the odds, or under-insured and without cover when you need it.