MOT checklist: How your motorcycle will be assessed
Motorcycles, like cars, need by law to pass regular MOT tests – here's how you can prepare for yours
Your MOT and coronavirus
Because of coronavirus, the government has granted an extension to MOTs. This means that if the MOT for your bike is due between 30 March and 31 July, you can defer it for six months.
However, MOTs due after 1 August should be carried out as normal.
Note that all vehicles under deferred MOTs must be kept in roadworthy condition, while garages are open to undertake essential repairs.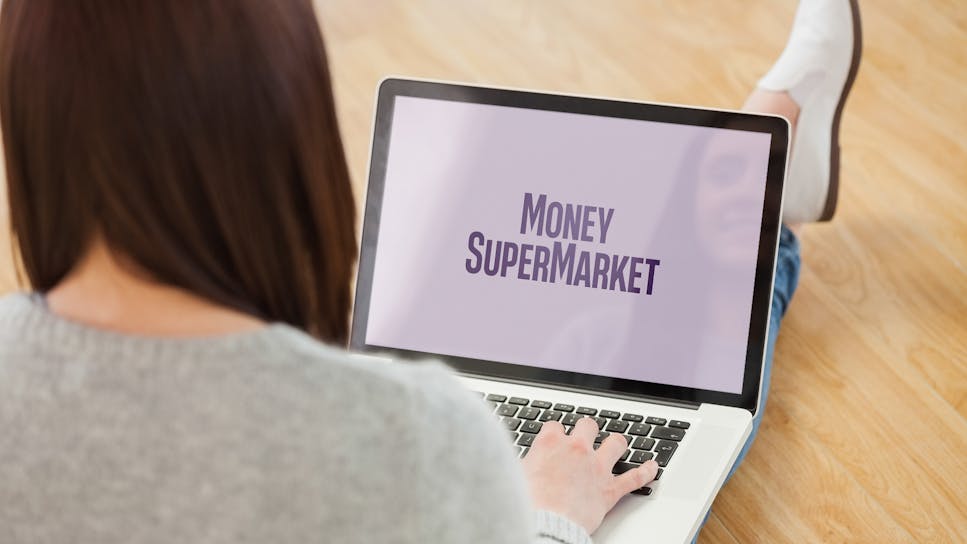 What is an MOT?
An MOT test is given to every vehicle in Britain that's more than three years old, to make sure they're fit for use on our roads. You'll need to take your vehicle to an approved MOT centre, which will test the major functions of your bike and award you an MOT certificate if it passes.
Does my motorcycle need an MOT?
As with every car and light goods vehicle in the country, any motorcycle  over three years old must have a valid MOT certificate. Driving on UK roads without a valid certificate is illegal unless you're headed to a scheduled MOT inspection, and you could get a fine of up to £1,000 if you're caught.
Without a valid MOT:
Your insurance might not be valid, or it may only extend to third-party cover

You won't be able to tax your motorbike

You won't be able to legally park it on the road
How does an MOT test work?
When you take your motorcycle to an MOT testing centre, they'll examine it for any defects or issues to make sure it's safe for UK roads. Each part of the test is graded in the following manner:
Dangerous: The motorcycle carries either a direct risk to drivers or damages the environment – meaning it isn't road legal

Major: Could affect other drivers or the environment and must be repaired immediately

Minor: An issue that isn't a significant risk, but which still needs to be repaired as soon as possible

Advisory: If an issue could develop in the future – it'll need to be monitored and acted upon when required

Pass: If your motorcycle reaches the minimum legally required standard of road safety
What is tested on a motorcycle MOT?
During an MOT test for your motorcycle, the approved MOT centre will examine the following:
1.       Lights
Almost two in five defects found during motorbike MOTs are related to lamps and reflectors – including almost half of all 'major' defects.* Your MOT tester will check your lights are:
Working properly

In good condition

Securely fitted

The correct colour
They'll look at your rear lights, indicators and reflectors, and will ensure your headlamps are aimed correctly.
2.       Steering and suspension
Issues with motorcycle suspension account for almost one in ten of all defects, while steering problems make up just under 6%.* In the MOT test they'll evaluate the condition of your motorbike's steering and suspension, as well as checking:
Forks

Handlebars

Grips mountings

Head bearings

Swinging arm

Shock absorbers

Damping effect
3.       Wheels and tyres
Over 37% of all tyre-related defects are classed as 'dangerous' – the highest level of defect possible on an MOT test – and tyre defects in general make up almost a tenth of all defects found. Issues with wheels are rarer, at only 1% of all defects.*
Your MOT centre will look at the condition of your tyres and wheels, including:
Security of fitting

Size and type, to ensure they're compatible with your bike and suitable for the road

Tread depth, which must be above 1mm for motorbikes over 50cc

The condition of the valves

Wheel bearings, to make sure they aren't worn down
4.       Frame
Your motorcycle's frame will be inspected to ensure it isn't damaged, distorted or corroded in a way that could affect your ability to steer or brake when driving.
5.       Braking
Just under one in five motorcycle MOT defects involve issues with brakes, and almost 30% of all these defects are classed as 'dangerous'.* During the MOT the tester will look at the condition of your motorcycle brakes, ensuring their operation and performance are in order and the brake controls are functioning correctly. This includes looking at:
Brake hoses

Disc brakes

Brake pads and shoes

ABS warning lights, if applicable
6.       Exhaust system
Your motorcycle's exhaust system will be checked to make sure it's securely fitted and not missing any parts, as well as not too noisy.
7.       Fuel system
Your fuel system's components and their security will be checked, while testers will also look for any leaks within the system.
8.       Seats
The MOT centre will confirm that your seat(s) are attached securely.
9.       Wheel alignment
They will also check that your front and rear wheels are aligned correctly.
10.   Sidecars (if fitted)
If you have a sidecar attached to your motorcycle, it'll be examined to make sure:
It's attached safely and securely

It's aligned properly

The suspension is working

The wheel bearings and alignment are correct

The lights are functioning

The tyres are in good condition
11.   Horn
The horn is checked to see if it's both working correctly and properly suited to your motorcycle –horn-related issues make up less than 3% of all motorcycle MOT defects.*
12.   Registration plates, vehicle identification and frame numbers
Vehicle identification issues account for less than 4% of all problems – they're checked to make sure they're valid and legible.*
13.   Drive chain and sprocket
The MOT centre will inspect your drive chain and sprocket to see if:
The chain isn't worn, or too tight/loose

The chain guard is fitted securely

The sprockets aren't worn
14.   Throttle
Testers will also ensure the throttle is functioning properly.
15.   Clutch Lever
The MOT test will also involve a clutch lever examination to confirm it's still usable, meaning it isn't:
16.   Footrests
Finally, they'll confirm your footrests are fitted securely.
*Data collected by the Driver and Vehicle Standards Agency, accurate as of July 2019
What isn't checked in a motorcycle MOT?
A motorcycle MOT doesn't offer the same level of examination as a full service, and the general condition of the motorcycle's mechanics won't be looked at. This means the MOT skips over:
The engine

The clutch

The gearbox
*Data collected by the Driver and Vehicle Standards Agency, accurate as of July 2019
How much does a motorcycle MOT cost?
MOT centres have a maximum amount they're able to charge for a test:
Motorcycles of all engine sizes: £29.65

Motorcycles of all engine sizes with a sidecar: £37.80
Compare motorcycle insurance quotes
Completing an MOT test for your motorcycle could reveal some issues that need attention, and repairs aren't always cheap. With the right motorbike insurance policy you'll have peace of mind that any repair costs will be taken care of as long as no exclusions are triggered.
All you need to do is tell us a little about yourself, your driving history and the motorcycle you want to insure, and we'll pull together a list of quotes tailored to your exact requirements. You'll be able to compare deals by the overall monthly and annual cost, the excess payments you'll need to make, and the level of cover you get for your money.
Once you've found the right deal, just click through to the provider to finalise your purchase. However keep in mind that the cheapest policy isn't always the best suited to you – it's advisable to look for a balance between cost and cover to ensure you have the right protection in place for the right price.