How to save money on motorbike insurance
Here's what you can do to cut the cost of motorbike insurance and find a cheaper quote
What is motorbike insurance?
Motorbike insurance is what you take out to financially protect yourself against any costs that might arise as a result of circumstances relating to your motorcycle.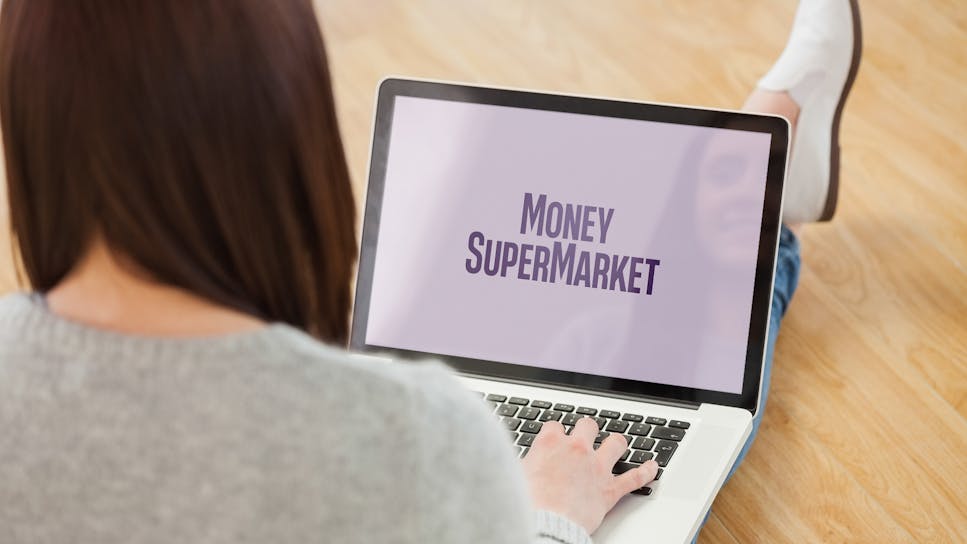 How can I save money on motorbike insurance?
Motorbike insurance providers take several factors into account when setting your policy premiums, and there are a couple of these you can't do a lot about – your age, and in some cases the model of your motorcycle. However there is still plenty you can do to get a cheaper quote, including:
Reduce your mileage
The more time you spend riding your motorcycle, the higher the chances of being involved in an accident – so if you tell your insurer you'll be riding a lot you'll likely pay more for cover. In fact customers who gave an estimated annual mileage of up to 3,000 paid an average of £413 for motorbike insurance – compared with the £784 paid by people who said 10,000-20,000.
Improve your security
Improving the security features on your motorbike will reduce the risk of theft, which is a benefit enough in itself. However insurers will also reward you with lower premiums as the chance you have to claim for theft will also be lower.
Motorcycle riders paid an average of £90 less for cover if they had a factory-fitted security device installed on their bike.
Keep your bike stored safely
As with security devices, keeping your motorcycle stored safely prevents people from easily interfering with your ride and convinces insurers to lower the cost of your policy. According to MoneySuperMarket data, people who keep their bike on the road paid an average of £737 for cover. Keeping it on a driveway costs an average of £594, and locking it in a garage costs just £451 on average.
Data collected by Vast Visibility from January to June 2019, accurate as of July 2019
Pay annually
Paying annually for motorbike insurance means you'll part with a large lump sum – but it ensures you'll be covered for the whole year. The alternative is to pay monthly, and while it does spread the cost over 12 payments, insurers generally charge more with this option.
Think of it as the provider charging interest in return for a more manageable way of paying your premiums. For example, the average motorbike insurance policy costs £271 when you pay an annual lump sum – but over 12 monthly payments you end up paying a total of £293. While it might not seem like a lot, making plenty of small changes like this can add up to a big overall saving.
Strip down your policy
When you take out a motorbike insurance policy you'll have the option of adding extra cover options, including:
Breakdown cover

European cover

Pillion cover
These can be useful if you need them, but you may be able to find a separate breakdown policy for a lower price. You might not have any plans to travel in Europe or to ride with passengers – so buying a motorbike insurance policy without these policies is likely to save you money without leaving you underinsured.
Pay more excess
Excess fees are a standard part of insurance – you pay an excess when you make a claim on your policy, essentially putting a set amount towards the claim before your insurer pays the rest. Volunteering to pay a higher excess can reduce the premiums you'll pay, as it tells the insurer you'll be less likely to make a claim.
In June 2019 people who paid an excess of between £51 and £100 paid an average of £1,195 in premiums – while those who paid between £300 and £400 were charged £634.
Data collected by Vast Visibility from January to June 2019, accurate as of July 2019
Choose your motorcycle wisely
Motorcycle enthusiasts will see the value in buying a special bike and paying the price in premiums – but if you only need a vehicle to get from A to B, a modest model is the better option.
Motorcycles in lower insurance groups are cheaper to insure – and these insurance groups take a number of things into account, such as value, performance and the cost of repairs. Between January and June 2019, the average cost of insuring a motorbike worth between £500 and £1,000 was £451 – while premiums for bikes worth £15,000-£20,000 came to an average of £716 per year.
Avoid modifications
Motorbike modifications might add a touch of distinction , but you'll usually see a rise in premiums. Performance-related modifications also increase the chance you will be involved in a road accident – while aesthetic improvements can be costlier to repair and are more attractive to thieves. Either way, the chances of you claiming go up.
Pick the right policy
When you take out any kind of auto insurance you'll be able to choose from three levels of cover:
Third-party

Third-party, fire and theft

Fully comprehensive
Third-party was historically the cheapest option owing to the minimal amount of cover the policy offers. However inexperienced and younger drivers are statistically more likely to be involved in road accidents but tended to buy cheaper policies, so insurers have begun to see people who buy third-party only cover as more likely to claim.
As a result prices have flipped, and third-party is now on average the most expensive policy available, to compensate for the high-risk customers – while fully comprehensive is now the cheapest.
For example, in June 2019 the average premiums for each level of cover were:
| Level of cover | Average premium |
| --- | --- |
| Third party | £1,194 |
| Third party, fire and theft | £925 |
| Fully comprehensive | £788 |
Take out multi-bike cover
If you've got a collection you want to insure, it might be worth getting them all on the same motorbike policy – it's likely to be cheaper than covering each one separately.
Take motorcycle driving courses
Advanced motorbike courses can be a good way to improve your riding skills, and if you take an approved course, your insurers are likely to cut your premiums down in return. However if this is your main reason for taking the course you should ask your insurer beforehand if there'll be any benefit from taking it.
Don't add young drivers
As mentioned above, younger and lessexperienced drivers are statistically more likely to be involved in road accidents – so insurers generally charge more in premiums. Having young drivers like your children on your policy therefore means you'll pay extra for cover.
For example, in June 2019 the average motorbike insurance premiums for people aged 18 to 25 was £1,648 – compared with £786 for people aged 31 to 40 and £330 for those aged 51 to60.
17 andunder18-2526-3031-4041-5051-6061+£0£200£400£600£800£1,000£1,200£1,400£1,600£1,800£1,459£1,459£1,648£1,648£1,135£1,135£786£495£495£330£330£260£260Age GroupAverage Premium
| Cost type | Amount |
| --- | --- |
| 17 and under | £1,459 |
| 18-25 | £1,648 |
| 26-30 | £1,135 |
| 31-40 | £786 |
| 41-50 | £495 |
| 51-60 | £330 |
| 61+ | £260 |
Take out short-term insurance
You might only ride your motorcycle for part of the year, during the summer months, say, or on special track days. If so, it's worth considering short-term policies as an alternative to year-long cover.
It does mean you'll need to declare your motorbike as off the road with a legal document called a SORN when it's not insured. You won't be able to drive it at the times it's not insured, but you'll only need to pay for when you actually need the policy.
Don't auto-renew
Auto-renewing your insurance policy might seem like a hassle-free way of keeping yourself insured, but it does mean you could miss out on any better deals that might be available. It's always better to shop around when you near the end of your current policy to see if you could be getting something cheaper.
Build up a no-claims bonus
Building up a no-claims bonus is a sure-fire way of cutting your premiums down, and the longer you go without claiming the less you'll pay for cover. For example, from January to June 2019 the average annual premium for people who'd not made a claim in five years was £244 – while those who had already made a claim in the previous year paid £677.
Data collected by Vast Visibility from January to June 2019, accurate as of July 2019
Join an approved motorcycle club
Classic motorbike owners might also see a reduction in premiums by joining an approved motorcycle club.
Compare motorcycle insurance quotes
Comparing motorcycle insurance quotes with MoneySuperMarket and Vast Visibility is the easiest way to find the best available deal for cover. Just tell us a little about yourself, your driving history and the motorcycle you want to insure, and we'll give you a list of quotes tailored to your requirements.
You can compare deals by the overall annual and monthly cost, the excess you need to pay to claim and the level of cover you'll get. Once you've found the right deal, just click through to the provider to finalise your purchase.
As with all insurance products you should remember the cheapest option isn't always the best. To make sure you don't over-pay or under-insure yourself, it's always better to aim for a balance between the price of the policy and the cover it'll give you.