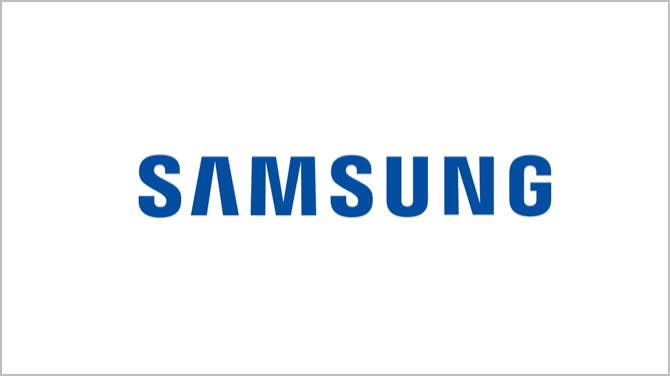 It's the hot new handset that everyone wants. And these are the pick of the best new Samsung Galaxy S22 Ultra deals available right now on Moneysupermarket
Compare Samsung Galaxy S22 Ultra deals
You can search for the best Samsung Galaxy S22 Ultra deals here.
You'll find a range of offers from all major networks and smaller providers, whether you want unlimited data, more affordable payments spread out across longer contracts, or freebies to make your new phone purchase even sweeter.
Samsung Galaxy S22 Ultra at a glance
The Samsung Galaxy S22 Ultra is essentially a replacement for the much loved but now defunct Samsung Galaxy Note range.
That means a massive 6.8-inch display, as well as a best-in-class quad camera setup and ultra high brightness rating. It's aimed squarely at Apple's iPhone 13 Pro Max.
Its overall specs are slightly better than its Galaxy S22 and Galaxy S22 Plus stablemates, so it's mobile prowess you want, this is the phone for you.
Availability and price
The Samsung Galaxy S22 Ultra is available for pre-order soon and you'll likely be able to buy it at stores from February 25th.
Rumours suggest it'll featur can pick it up SIM free from £1,000 with prices varying depending on which storage option you decide to go for.
Design
It's clear that the Samsung Galaxy S22 takes its cues from the classic Galaxy Note range. The huge display covers the front of the entire device, with a small hole for the front facing camera up top.
There's a slot for a stylus, while the four main cameras take pride of place on the rear of the device. The sleek, clean finish is in keeping with past Galaxy smartphones, with Samsung looking to make its devices as sharp as Apple's.
Camera
This is where the Samsung Galaxy S22 Ultra comes into its own. Samsung has loaded its new, top end model up with four lenses.
A main 108MP shooter replete with a 'Super Clear' lens designed to minimise reflections and glare is backed up by two 10MP telephoto lenses and a 12MP ultrawide lens.
The aim is to offer the best images available from any Samsung phone. Up front, it features a 40MP front facing camera, ideal for crystal clear video calls and shooting clips for Instagram and TikTok.
The front camera can shoot 4K video at 30 or 60 frames per second, while the main camera can even handle 8K at 24fps, as well as 4K and HDR10+. In short, the Galaxy S22 Ultra is an imaging powerhouse.
Specs
Along with a standout camera and sleek design, the Samsung Galaxy S22 comes with a stunning 6.8-inch screen packing QHD AMOLED smarts.
With a 120Hz refresh rate, it promises to make apps, games and web pages look truly incredible, while its 1.750 nits brightness rating takes it way beyond the still impressive 1,300 nits found on the Galaxy S22 Basic and Galaxy S22 Plus.
There's also a 5,000mAh battery, which means the Galaxy S22 Ultra should only require charging every two days or so.
Inside, things are kept ticking over by 8GB or 12GB RAM depending on the model you choose and an Exynos 2200 processor.
Moneysupermarket's expert view
With cutting edge specs, a stunning screen and epic battery life, not to mention a camera that promises to outdo the brilliance of Apple's iPhone 13 Pro Max, the Samsung Galaxy S22 Ultra promises to be one of the best smartphones of 2022.
That is of course reflected in the high price, but with such impressive smarts, this is a handset that will stay at the top of the game for years to come.
What's the difference between Samsung Galaxy S22 Ultra and Galaxy S21 Ultra?
The Galaxy S22 Ultra comes with a display the same size as the Galaxy S21 Ultra, 6.8-inches. However, the newer model has a brighter screen, 1,750 nits versus 1,500 nits.
The quad camera and selfie shooter offer similar specs, although the Galaxy S22's new SuperClear function does give it an advantage in terms of how images look.
The changes are fairly minimal, but with newer Android 12 software and the latest Samsung chipset, the Galaxy S22 is still a cut above its predecessor.
Is the Samsung Galaxy S22 Ultra worth buying in 2022?
If you only just got a Samsung Galaxy S21 Ultra, then upgrading may not be worth it right now.
However, if you have an ageing phone or want to make the move to Samsung's Galaxy range, then it's a great bet.
It has arguably the best specs of any Android powered phone available right now and its screen and camera are best in class.
Can I get the Samsung Galaxy S22 Ultra with No upfront cost
Yes, you can. We'll have all deals with no upfront cost here when the phone launches.
Can I get Samsung Galaxy S22 Ultra with unlimited data?
Yes. All networks offering the Samsung Galaxy S22 Ultra offer it with unlimited data. Just check whether it's unlimited 4G or 5G data before you sign up. Compare deals here at Moneysupermarket to see what you can get
What's the cheapest way to get a Samsung Galaxy S22 Ultra
The Samsung Galaxy S22 Ultra is a pricey proposition. But the cheapest way to get it is to buy it up front and then pair it with a SIM-only deal.
However, paying out all that cash up front isn't for everyone. There are also excellent deals spread out across 24 and 36 months available. When comparing, just look at the overall cost to see which will be cheapest in the long term.
Can I get the Samsung Galaxy S22 Ultra with poor credit?
It depends. When you sign up, speak with your network to see if you can get the Samsung Galaxy S22 Ultra with a low credit rating.
Samsung Galaxy S22 Ultra specs
Display: 6.8-inches, QHD AMOLED, 1,750 nits brightness, 120Hz refresh rate
Camera: 108MP, f/1.8 (wide), 10MP f/4.9 (periscope telephoto), 10MP f/2.4 (telephoto), 12MP f/2.2 ultrawide
Selfie camera: 40Mp, f/2.2
Battery and power: 5,000mAh, 45W fast charging support, USB-C
Storage, 128GB, 256GB and 512GB
RAM: 8GB (128GB model), 12GB (256GB and 512GB)
Chipset: Exynos 2200
Operating system: Android 12
Galaxy S22 Ultra 5G specs
General

| | |
| --- | --- |
| Manufacturer | Samsung |
| Operating System | Android |
| Sim Card Type | Nano |
Sensors

| | |
| --- | --- |
| Accelerometer | Yes |
| Proximity | Yes |
| Compass | Yes |
| Barometer | Yes |
| Gyroscope | Yes |
| GPS | No |
Size & Weight

| | |
| --- | --- |
| Form Factor | Candy Bar |
| Thickness | 8.9 mm |
| Size | 77.9mm x 8.9mm x 163.3mm |
| Weight | 228 g |
Battery

| | |
| --- | --- |
| Battery Type | Lithium Ion |
| Capacity | 5000 mah |
| Standby | hours |
| Talktime | hours |
Display

| | |
| --- | --- |
| Display Size | 6.8 inches |
| Screen Type | AMOLED |
| Resolution | 1440 x 3080 inches |
| Pixels Per Inch | 500 ppi |
| Touch Screen Type | Capacitive |
Processing power

| | |
| --- | --- |
| CPU | 0 mhz |
| Processor Cores | Octa Core Cores |
| Memory | 0 MB |
Storage

| | |
| --- | --- |
| Internal Storage | 128, 256, 512, 1000 |
| External Storage | No |
Camera & Video

| | |
| --- | --- |
| Primary Camera | 108 MP |
| Flash | Yes |
| LED Flash | |
| GEO Tagging | Yes |
| Auto Focus | Yes |
| Fixed Focus | Yes |
| Touch Focus | |
| Face Detection | Yes |
| Smile Detection | |
| Image Stabilisation | Yes |
| Video Quality | 4320 |
| 2nd Camera | 40 MP |
Data

| | |
| --- | --- |
| Generation | 5G |
| Frequency | Dual-band |
| NFC | No |
| Wi-Fi | No |
| Wi-Fi Hotspot | No |
| Wi-Fi Direct | No |
| Bluetooth | No |
| USB | No |